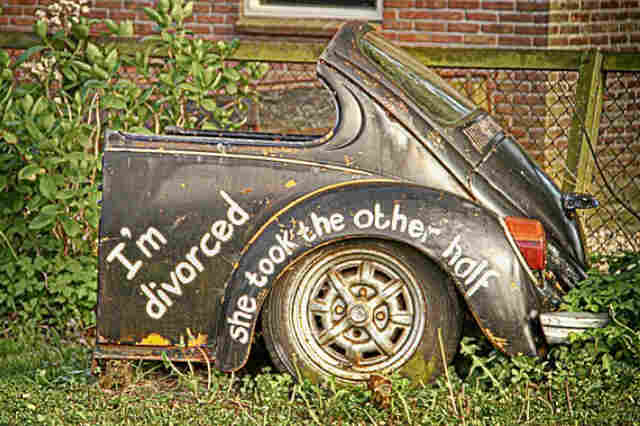 The Early Years of Marriage Project is an ongoing marriage and divorce study that began in 1986. As part of this project, researchers from the University of Michigan conducted a study in which they interviewed 355 married couples throughout the course of sixteen years.
Divorce study says tension and stress have a negative impact on marriage
Results from this study concluded that women are twice as likely as men to file for a divorce. Women typically entered their marriage with higher levels of tension caused by fights and disagreements, whereas men started off with a lower level of tension that increased over the course of their marriage. Researcher Kira Birditt of the University of Michigan, states that, "the association with divorce was greater if men reported low levels of tension when women reported a higher accumulation of tension" (Macdonald, 2017).
Are men to blame?
Kira Birditt believes that women may be more likely to divorce because of "a lack of investment towards the relationship on the husband's part" (Macdonald, 2017). Whether or not men are to blame, tension and stress have a negative impact on marriage. Differences of marriage expectations from men and women may be the reason for their contrasting levels of tension. Birditt thinks that women may have more realistic expectations of marriage, while men typically hold more idealist expectations of their wives and are less likely to change their actions or behavior to benefit their marriage.
Other Factors That Lead to Divorce…
Researchers also found that nearly forty percent of the marriages that were included in this sixteen year study ended in divorce (Macdonald, 2017). While men have some influence on the rate of divorce, there are also several other factors that have a negative impact on marriage and increase the likelihood of divorce. Bella Gandhi, the founder of the Smart Dating Academy, says that the top reasons for divorce are "infidelity, money problems, addictions, extraordinary situations, incompatibility, and irreconcilable differences" (Gandhi, 2017).
If you are interested in learning more about the Early Years of Marriage Project and their research, please click here!
PUBLISHER'S NOTE: I want to thank Jessica Robinson in our office for researching and writing this blog article on divorce! Nice job Jessica!
Questions About Filing For A Divorce in Ohio? Don't Navigate Alone, Schedule An Appointment With One Of Our Experienced Lawyers Today!
© 2018, Ohio Family Law Blog. All rights reserved. This feed is for personal, non-commercial use only. The use of this feed on other websites breaches copyright. If this content is not in your news reader, it makes the page you are viewing an infringement of the copyright.

About The Author: Robert L. Mues
Robert Mues is the managing partner of Dayton, Ohio, law firm, Holzfaster, Cecil, McKnight & Mues, and has received the highest rating from the Martindale-Hubbell Peer Review for Ethical Standards and Legal Ability. Mr. Mues is also a founding member of the "International Academy of Attorneys for Divorce over 50" blog. Mr. Mues has also been a dog owner for 55+ years, and just recently, he and his wife are the owners of "Ralph", a rescued mixed Wire Hair and Jack Russell Terrier.
Divorce: Study Finds That Women are Twice as Likely as Their Husbands to File for Divorce