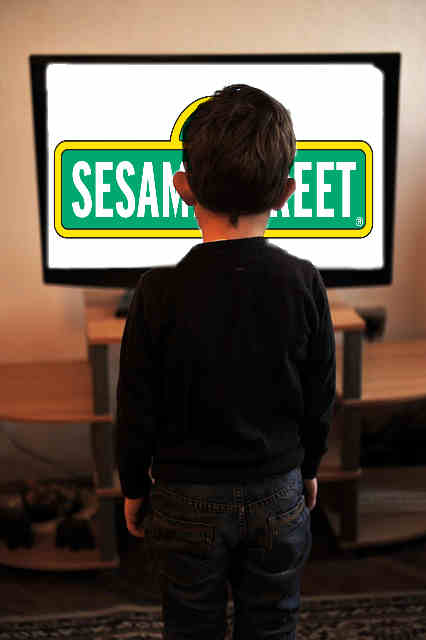 For decades, Sesame Street has played on TV's across the country, teaching children their ABC's and 123's, while also broadening their vocabulary, and increasing other academic skills. But now, Sesame Street is focused on another issue: helping children cope with traumatic experiences.
Children and Traumatic Experiences
A study conducted in 2016 found that nearly half of the children in the United States have experienced at least one traumatic or stressful event, including the death of a loved one, abuse, and divorce. The study also found that 1 in 5 of these children has experienced these events on more than one occasion. Click here to read the study.
How Can Sesame Street Help Children With Traumatic Experiences?
Children who experience traumatic experiences are more likely to develop posttraumatic stress disorder, depression, anxiety, panic attacks, and even substance abuse. Early exposure to traumatic events affects the neurodevelopment of a child, which changes the way that they respond to stress and other experiences. According to the Department of Psychiatry at Saint Vincent's Hospital in New York, "exposure to trauma also affects children's ability to regulate, identify, and express emotions, and may have a negative effect on the way that a child views themselves, and inhibits their ability to relate to others" Click here to access this study.  It is important for children to learn how to cope with the events that they are experiencing, so that the trauma does not stick with them, and affect their adult lives.
Helping Children Cope with Trauma
Recently, Sesame Street released several videos and other resources to help children cope with the traumas that they have faced. These videos show children how to "express their feelings and teach self-care by giving hugs". The site also includes breathing exercises, coloring activities, and yoga poses for the children and their parents to utilize. "This Sesame Workshop aims to help adults keep these traumatic events from adversely affecting the rest of their children's lives". Adults will be able to help children work through and understand the feelings that they are experiencing during rough times by listening to them, supporting them, and comforting them.
Help Children Cope With Traumatic Experiences With Sesame Street Videos
Learn more about this new Sesame Street initiative and take the first step in helping your child cope with a traumatic experience by visiting their , website.
Looking for other ways to help your child cope with a traumatic experience? Visit "Helping Children Cope with Traumatic Events", to learn more about the impact of trauma on a child, warning signs, and helpful tips to help them through the experience.
PUBLISHER'S NOTE: I want to thank Jessica Robinson in our office for researching and writing this blog article on divorce! Nice job Jessica!
© 2018, Ohio Family Law Blog. All rights reserved. This feed is for personal, non-commercial use only. The use of this feed on other websites breaches copyright. If this content is not in your news reader, it makes the page you are viewing an infringement of the copyright.

About The Author: Robert L. Mues
Robert Mues is the managing partner of Dayton, Ohio, law firm, Holzfaster, Cecil, McKnight & Mues, and has received the highest rating from the Martindale-Hubbell Peer Review for Ethical Standards and Legal Ability. Mr. Mues is also a founding member of the "International Academy of Attorneys for Divorce over 50" blog. Mr. Mues has also been a dog owner for 55+ years, and just recently, he and his wife are the owners of "Ralph", a rescued mixed Wire Hair and Jack Russell Terrier.
Divorce: New Sesame Street Videos Help Kids Deal with Trauma