PUBLISHER'S UPDATE: This is a blast FROM WAY BACK in time! It is a merger and update from a two part series on selecting a divorce lawyer, which we posted on December 20, 2007 and January 2, 2008! The information rings as true now as it did then. We have a ton of interesting articles in our archives of the Ohio Family Law Blog. Use our Search tool and enjoy a few oldie but goodies!
Key Considerations When Selecting The Right Divorce Or Family Law Lawyer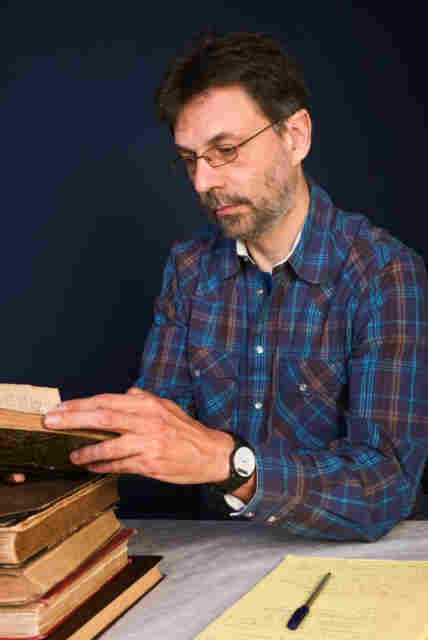 Selecting the right attorney for a divorce is an extremely important and personal decision. Take the time to properly pick your attorney. The outcome of your family law case will impact your future dramatically!
The following are some key considerations in selecting the "right" divorce lawyer:
Experience
Most attorneys these days have narrowed their practice to one or a few areas of the law. Divorce law is a very specialized field. It is important to find a lawyer that concentrates his or her practice in the particular area of law that you need – whether it's divorce, child custody, domestic violence or another family law category. An experienced divorce lawyer will understand the philosophies and tendencies of the judges in the various jurisdictions. That knowledge is extremely valuable and should be used to your benefit.
Past Client References
An extremely valuable manner to gain insight about a particular attorney is to find out what former clients say about the lawyer. Ask family, friends, church members or co-workers if they know of a good family law attorney. Also, most lawyers can give you references of former clients who have agreed to serve as a reference for the lawyer.
Professionalism, Reputation and Integrity
Some people facing a divorce initially think that hiring a "shark" type lawyer who will "fight dirty" is best. Ethics, professionalism and integrity are important. Consider this, if an attorney is willing to be unethical in some situations, what makes you sure that the attorney will deal honestly with you? Has the lawyer adopted the American Bar Association Civility Standards for Family Law Practitioners? Click here to see the ABA Civility Standards. An excellent way to check out your attorney's professional integrity is to check his/her Martindale-Hubbell rating as to both ethics and legal ability. Martindale-Hubbell ratings are a well-respected source based upon confidential ratings by an attorney's peers. To research your prospective attorney's ratings, click here. Reputation can be a tricky subject. Be cautious about "high profile" lawyers. Many have reputations cultivated through specializing in criminal law, not family law matters.
Lawyer's Website
A lawyer's website can be useful to learn a lot about the lawyer. Review the website from top to bottom. You should be able to learn a great deal about the lawyer and his/her philosophy about the services offered. How does the lawyer differentiate his/her services from competitors? Please check our website at: www.hcmmlaw.com
Communication and Access
Schedule an initial conference and meet and talk with the attorney. Do you like his/her communication style? Some attorneys may appear great on paper or have a recognizable name in the community. Every lawyer has unique traits, which you may or may not like. It is extremely important that you are able to communicate together well and that the lawyer is willing to listen. Many lawyers like to talk but fail to adequately listen. Lawyer dissatisfaction is often rooted in communication problems. Unlike lawyers who practice in areas other than family law, divorce lawyers spend much of their time in court and their time at the office is often consumed with client conferences. Learn about the office policies of the lawyer. Are phone calls returned promptly? Does the lawyer utilize email?
Be sure that the lawyer has experienced support persons available to assist. You should always be able to schedule phone conferences to be able to discuss details of your case. Divorces are often very emotional. Without attorney access, clients' frustrations can multiply unnecessarily. You want an attorney who can help answer your questions and help counsel you through the difficult times. Good family law lawyers have figured out procedures to maintain client communications despite often being scheduled very tightly.
Fees
Always discuss in advance how fees are calculated. Is there an initial consultation fee? Some lawyers provide an initial conference for free. Most experienced divorce attorneys charge an initial conference fee ranging from $100 to $300 or may charge their normal hourly rate. You should not let an initial conference fee deter you from considering the lawyer who charges one. Charging a discounted initial conference fee helps busy experienced family law lawyers eliminate people who are not serious or do not have the financial ability to ultimately retain the attorney. Also, you will typically obtain a longer and more detailed conference if you pay for it.
Attorneys' hourly rates typically range from $200 to $400 per hour. A lower hourly rate doesn't mean the cheapest or best selection. Many times the attorney with a higher hourly rate will complete the representation at a lower total fee because of the lawyer's experience and competence in dealing with like cases. Most family law lawyers do not handle divorce work on a fixed fee basis. This is due to the many unknown variables in divorce cases such as whether items which may seem clear cut will ultimately be contested, who the opposing party hires as his/her counsel, asset valuation factors and the direction the case may take because of unreasonable demands or the emotions involved.
Most lawyers will require a substantial retainer (deposit) to be paid up front by the client before they will undertake an individual's representation in a divorce. Be sure to find out the amount of the retainer, hourly rate(s) and whether the unused portion of the retainer is refundable. How often will you receive statements and in what detail are they itemized? The Ohio Code of Professional Responsibility strongly encourages lawyers to set forth the retention agreement in writing so as to avoid potential confusion. Read the fee agreement carefully and if any parts are unclear, be sure to ask questions.
Summary
Spend time and exercise due diligence in selecting your divorce lawyer. Interview several. You need to find the "right" attorney for you. You should feel that the lawyer is experienced, empathetic, has an adequate support staff, and is a good communicator. The trust and comfort level between both of you is fundamental to a successful representation. Make sure you are totally confident in the selection because your life is too important to entrust it to any lawyer. A Divorce lawyervary greatly in style, philosophy and ability. Realize that changing your lawyer midstream is costly, can damage your case and be emotionally traumatic.
Looking For An Experienced Divorce Lawyer? Learn More About Our Divorce And Family Law Firm
Feel free to explore our firm's website to learn more about us. Click here. If we can answer any questions or assist you with your family law and divorce needs, click here (email)
Did you like this article? To read more articles like this and others, please use the search box below.

© 2018, Ohio Family Law Blog. All rights reserved. This feed is for personal, non-commercial use only. The use of this feed on other websites breaches copyright. If this content is not in your news reader, it makes the page you are viewing an infringement of the copyright.

About The Author: Robert L. Mues
Robert Mues is the managing partner of Dayton, Ohio, law firm, Holzfaster, Cecil, McKnight & Mues, and has received the highest rating from the Martindale-Hubbell Peer Review for Ethical Standards and Legal Ability. Mr. Mues is also a founding member of the "International Academy of Attorneys for Divorce over 50" blog. Mr. Mues has also been a dog owner for 55+ years, and just recently, he and his wife are the owners of "Ralph", a rescued mixed Wire Hair and Jack Russell Terrier.
Blast From The Past: Tips on How to Select a Divorce Lawyer!