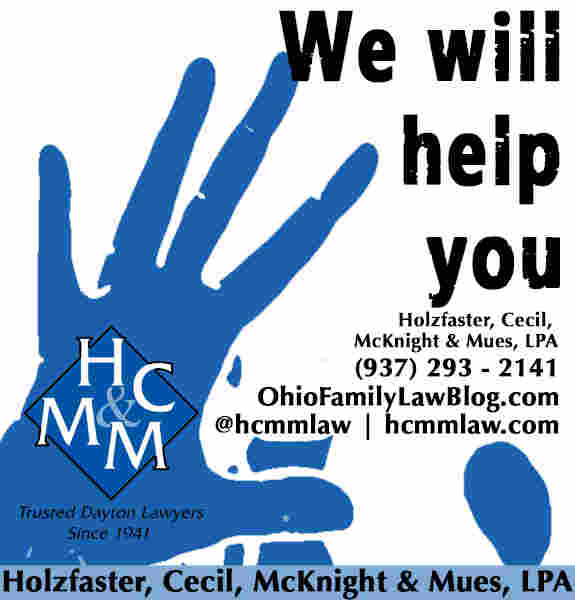 Domestic Violence – No More Silence
The number of reported domestic violence cases has dramatically increased over the years since the domestic violence statute went into effect in Ohio in 1978. These numbers shocked me, even as a Dayton divorce lawyer who entered the practice back in 1978.
Chief Montgomery County Magistrate Keith Hall recently reported the following:
In 1978 there were 35 Civil Domestic Violence Filings
In 1979 there were 50 Civil Domestic Violence Filings
In 2016 there were 1,400 Civil Domestic Violence Filings
In 2017 there were 1,710 Civil Domestic Violence Filings
Believe it or not, this number of Civil Domestic Violence Filings in 2017 EXCEEDED the total number of divorces and dissolutions combined that year!
To try to help put this in context, I interviewed Jane Keiffer, MSW, LISW, the Executive Director of the Artemis Center in Dayton. Ms. Keiffer explained that she did not interpret these numbers to mean necessarily that MORE domestic violence was occurring, but that there was much more awareness in our society. She told me that in addition the #metoo movement "has allowed individuals to speak up when they have been afraid and has given some the courage to acknowledge what they have experienced.
For some who are still unsafe to speak up, it gives them a sense they are not alone and there are folks willing to fight for them and create change. I believe this movement has momentum and has already started to create change, but it will take some time to undo the many wrongs that had been imposed upon (for the most part women) in our society."
FACTS ABOUT THE ARTEMIS CENTER
For those of you who don't know, in June 1985, Artemis Center for Alternatives to Domestic Violence was established as Artemis House. Founded by a small group of women, often working without pay, Artemis was to provide services beyond the traditional housing and safety offered by shelters.
The founders saw that victims fleeing domestic violence, in addition to needing a safe place, also need help and guidance through the often confusing and sometimes intimidating legal system. They also need information about domestic violence and how it affects the individual and children in a household. Because many victims of domestic violence are isolated, the agency provides referrals to other community services able to assist victims. By providing this information and support, Artemis empowers victims to make decisions and choices that will lead to safety for themselves and their children.
Dayton's Artemis Center Is A Community Resource For Creating A Coordinated Response To Domestic Violence.
In addition to helping people in crisis, Artemis has become a community resource for creating a coordinated response to domestic violence. Because all systems must work together to protect victims and hold batterers accountable, Artemis and the YWCA Dayton joined together to form The Family Violence Collaborative in 1993. This Collaborative continues under the leadership of Artemis, brings together law enforcement, criminal justice, child protection and health care professionals to develop protocols of response.
In 2018, they now have 20 individuals manning the 24 hour HOTLINE phone at 937-461-HELP. Individuals who call can receive a plethora of information about community resources, general domestic violence counseling, support groups, emergency shelter and the process to go to Court to obtain a Civil Protection Order. Here is the link to their website: http://www.artemiscenter.org
If you want to get involved with the Artemis Center in some manner, please click here. Their website lists many ways that you can help their organization!
The Ohio Family Law Blog has written about this excellent organization several times in the past. On October 25, 2008, we posted Artemis Center: Dayton's Domestic Violence Resource Agency. To read it, click here. On October 25, 2014, we published Artemis Center Provides Assistance to Victims of Domestic Violence. To read it, click here.
We Are Experienced Dayton Ohio Divorce Lawyers Ready To Help You With Domestic Violence Issues
If you are suffering abuse or domestic violence or are considering filing for a divorce and live in Dayton or Southwest Ohio, our experienced Dayton divorce lawyers would welcome an opportunity to discuss your situation. Please view our website at www.hcmmlaw.com or call us to schedule an appointment at (937) 293-2141.
© 2018, Ohio Family Law Blog. All rights reserved. This feed is for personal, non-commercial use only. The use of this feed on other websites breaches copyright. If this content is not in your news reader, it makes the page you are viewing an infringement of the copyright.

About The Author: Robert L. Mues
Robert Mues is the managing partner of Dayton, Ohio, law firm, Holzfaster, Cecil, McKnight & Mues, and has received the highest rating from the Martindale-Hubbell Peer Review for Ethical Standards and Legal Ability. Mr. Mues is also a founding member of the "International Academy of Attorneys for Divorce over 50" blog.
Domestic Violence – Let's Look at the Local Statistics!