Will Spending MORE Money On Wedding Planning Mean A Longer Lasting Marriage?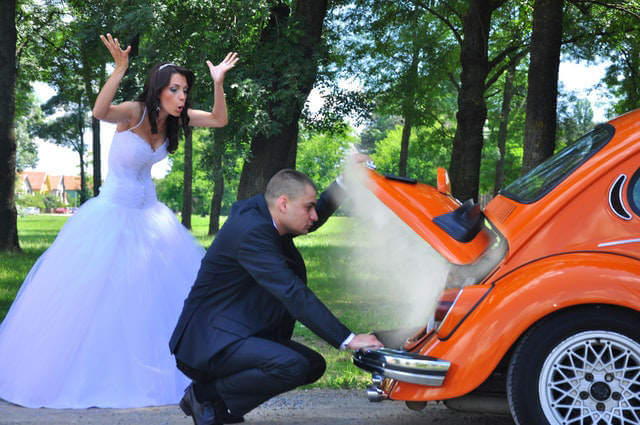 Most little girls grow up dreaming of the picture perfect wedding. If one scrolls through wedding magazines, or the many wedding planning sites on the internet, or through the myriad of ideas on Pinterest, it would be easy to plan the dream wedding. However, all those details will add up to a hefty price tag. According to https://www.theknot.com/, a popular wedding planning site, in 2017 couples were spending on average $32,641 on a wedding! In New York City, and other large metropolitan cities, that figure is closer to $77,000. YIKES!
Beware! Not only will the amount of money set you back considerably, a recent study conducted by economics professors, Hugo M. Mialon and Andrew Francis-Tan, found that couples who stick to a strict budget are far more likely to stay married than couples who spent extravagantly. Their survey studied marriages and the weddings of more than 3,000 couples in the United States. Starting with the engagement ring, when men spent between $2,000 and $4,000 on a ring, the risk of a divorce is 1.3 times more than when the ring cost between $500 and $2,000.
Spend More Money On Honeymoon Instead Of Wedding Planning
The bottom line was that the more money spent on wedding planning increases the likelihood of a divorce. In a similar wedding planning study, weddings that cost less than $1,000 were more likely to survive than a wedding that costs in excess of $20,000. Perhaps couples should save their money on the ceremony and spend it on the honeymoon or build an emergency fund. Studies support that couples who splurge on the honeymoon instead of the ceremony are more likely to have a happy marriage.
Now this isn't to say that having a less expensive wedding will correlate to long-term happiness. There are a multitude of factors that influence whether a couple ultimately ends up getting divorced. Just food for thought as you complete your wedding planning!
© 2018, Ohio Family Law Blog. All rights reserved. This feed is for personal, non-commercial use only. The use of this feed on other websites breaches copyright. If this content is not in your news reader, it makes the page you are viewing an infringement of the copyright.

About The Author: Robert L. Mues
Robert Mues is the managing partner of Dayton, Ohio, law firm, Holzfaster, Cecil, McKnight & Mues, and has received the highest rating from the Martindale-Hubbell Peer Review for Ethical Standards and Legal Ability. Mr. Mues is also a founding member of the "International Academy of Attorneys for Divorce over 50" blog.
An Expensive Wedding, Is it a Road to Divorce?