Sponsored Immigrant Divorce Affidavit Alert
New Affidavit Form, I-864 Ensures That immigrants Who Are Admitted Into The U.S. Do Not Become Public Charges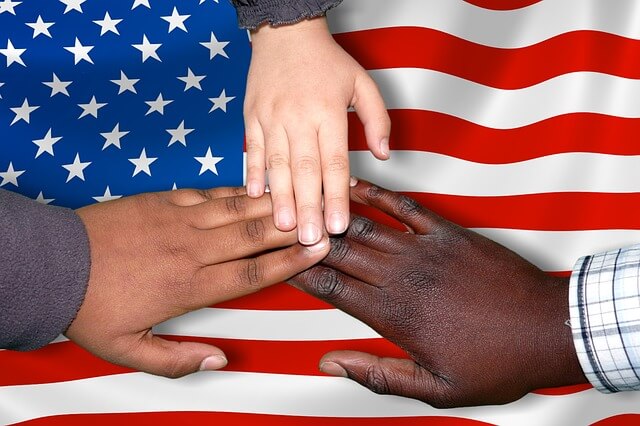 Title II, Chapter 2, Act 212 and 213A of the Immigration and Nationality Act of 1952 provides that family-sponsored immigrants may not be admitted into the United States unless the person seeking the immigrant's admission executes an Affidavit of Support, a.k.a. Form I-864, as codified in 8 U.S.C. 1182 and 1183a.
At its core, the I-864 is a legally, enforceable contract between the sponsor, and both the U.S. government and the sponsored immigrant. By signing the form, the sponsor is obligated to provide the sponsored immigrant with whatever support is necessary to maintain them at an annual income that is at least 125% of the federal poverty level. The Affidavit is intended to ensure that immigrants who are admitted into the U.S. do not become public charges. Click here to read more about this Affidavit and its implications from the U.S. Citizen and Immigration Services website.
Once an Affidavit is signed, the sponsor's obligation can only end if one of five conditions occur: 1) the sponsor dies; 2) the sponsored immigrant dies; 3) the sponsored immigrant becomes a U.S. citizen; 4) the sponsored immigrant permanently departs the U.S.; or 5) the sponsored immigrant is credited with 40 qualifying quarters of work. It is important to note that courts have consistently reiterated that divorce is NOT a condition that terminates a sponsor's obligation, so signers….beware.
I-864 Affidavit of Support
A brief glance at caselaw involving the I-864 Affidavit of Support shows that a lot of the cases that end up before the court involve couples going through a DIVORCE. Sure it may seem that sponsoring your true love into the country and signing the Affidavit is a no-brainer in the beginning, but sponsors need to make sure that they've considered all of the long-term ramifications of entering into such a contract.
Because the law states that the sponsor's obligation to support the immigrant does not terminate upon divorce, there is a very good chance that should your happily-ever-after end in court, you, as a sponsor, could be on the hook to support your now, ex-spouse indefinitely. Unfair? Pretty much. Ludacris? Sure. But illegal? Not at all. Unless one of the 5 events mentioned above occurs, signing the I-864 Affidavit of Support means that a sponsor must provide whatever support is necessary to maintain the sponsored immigrant at 125% of the federal poverty line. Period.
Sure one of you could die, or the sponsored immigrant could leave the country, become a U.S. citizen or find a job and support themselves, but the key thing to keep in mind is, at the end of the day, aside from death, the other 3 terminating-events are completely within the sponsored immigrant's control. So, if you're a sponsor with an ex-spouse that desperately wants to make your life a living hell, you need to know that there's a chance they could succeed in doing so.
Divorce Does Not End Support For Sponsored Immigrant
Picture if you will, a sponsor who has a successful career and is financially stable, and their spouse whom they have sponsored via an I-864. Perhaps this spouse does not speak English very well, if at all, does not work, does not have any friends or family around to support them if need be, and on top of it all, is scorned because they have now found themselves divorced and alone. Because this person is a sponsored immigrant via an I-864 Affidavit of Support, they can seek to enforce the contract signed on their behalf in either state or federal court, and the chances that they will win are fairly high.
It is worth noting that like everything else, there is always two sides to every story. Therefore, a sponsor who has signed an I-864 is not without some arguments as to why enforcement should not be granted. For example, some states have held that a sponsored immigrant has a duty to mitigate their damages, and therefore must find a job in order to financially support themselves. In addition, there is a plethora of contract defenses one could raise, although most are not successful.
Ultimately, it is important to remember that if you are contemplating supporting an immigrant via an I-864 Affidavit of Support, make sure you carefully read the contract before signing, and make sure you understand that a divorce will not end your financial obligation. You may be in love, but temper that emotion with business sense too!
© 2018, Ohio Family Law Blog. All rights reserved. This feed is for personal, non-commercial use only. The use of this feed on other websites breaches copyright. If this content is not in your news reader, it makes the page you are viewing an infringement of the copyright.

About The Author: Robert L. Mues
Robert Mues is the managing partner of Dayton, Ohio, law firm, Holzfaster, Cecil, McKnight & Mues, and has received the highest rating from the Martindale-Hubbell Peer Review for Ethical Standards and Legal Ability. Mr. Mues is also a founding member of the "International Academy of Attorneys for Divorce over 50" blog. Mr. Mues has also been a dog owner for 55+ years, and just recently, he and his wife are the owners of "Ralph", a rescued mixed Wire Hair and Jack Russell Terrier.
DIVORCE ALERT: The Financial Risks of Signing an I-864 Affidavit of Support to Sponsor an Immigrant to be Admitted to the Country