Do You Dread Holiday Celebrations And Family Gatherings?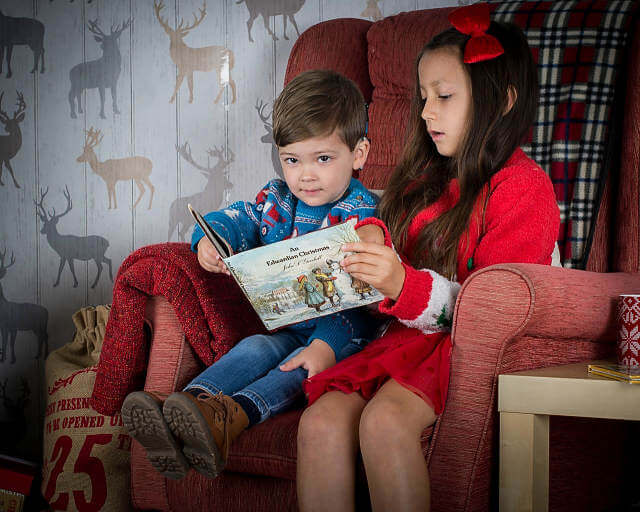 It's a time of year with many holiday celebrations and gatherings. These are joyous experiences for many, but a difficult time for others. Our lives are not like a Hallmark Channel story with freshly baked cookies, fake snow, and conflicts that always have happy endings.
We know that our happiness comes more from the people whom we love rather than the gifts that we get.
However, past hurts (whether real or imagined) may feel particularly intense right now, in marked contrast to the apparent happiness around us.
Here are some particularly challenging situations.
Divorce. Some kids tell me that they like the fact that their parents are divorced because they get twice as many gifts. Humor hides their pain. Most of them want what they will never get – their mom and dad back together again.

The best gift you can give your children is to develop a business-like relationship with your ex-spouse. You need not forget yesterday's betrayal and pain. You just need to love your kids more than you dislike your ex-spouse, and put their needs above your anger and anguish.

Call your ex-spouse to work out the holiday visits, and don't use your kids as messengers. Keep the conversation cordial but brief. Don't reflect about the past, and remember that sarcasm and complaining are not effective techniques to influence someone's behavior.

Death. Holidays can be times of grief when remembering the passing of a loved one. The loss of a parent, seemingly more common lately with the drug epidemic, can be particularly traumatic for kids. Many youngsters developed very intense and loving relationships with their grandparents, and their loss can be difficult at this time of the year.

It's hard to talk about death in a therapy session, as we want to be respectful of the diversity of our families' spiritual lives, including the absence of any religious beliefs. I advise kids to live their lives in a way that would make their deceased parent or loved one proud of them.

Conflict within families. Holiday celebrations are not the time to convince others of the righteousness of your position, and that other's views are diabolical. Accept the fact that not everyone shares your thoughts about politics, diversity, political correctness, racism or social media.

Try talking less, and listening more. Ask questions and show genuine interest. Use family events as a way to connect on common grounds.

Reflect on past positive events, and don't discuss areas of known disagreements.
Holiday Celebrations Can Be About Optimism And Gratitude
There is no need to dread this time of the year. Use it as an opportunity to show gratitude for the people that you love, and feel optimistic about tomorrow.

Gregory Ramey, Ph.D., is a child psychologist and vice president for outpatient services at the Children's Medical Center of Dayton. For more of his columns, visit www.childrensdayton.org/ramey and join Dr. Ramey on Facebook at www.facebook.com/drgregramey Dr. Ramey has been a guest contributor to the Ohio Family Blog since 2007.
[Reprinted by permission from the December 2, 2018, edition of the Dayton Daily News, "Holiday Celebrations: How to navigate the challenges that holidays can bring", Gregory Ramey, PhD]
© 2018, Ohio Family Law Blog. All rights reserved. This feed is for personal, non-commercial use only. The use of this feed on other websites breaches copyright. If this content is not in your news reader, it makes the page you are viewing an infringement of the copyright.

About The Author: Guest Contributor Gregory Ramey, PhD, Child Psychologist and Dayton Daily News Columnist
Gregory Ramey, PhD, is a nationally recognized child psychologist and columnist who has worked at Dayton Children's Hospital since 1979. In addition to his weekly column in the Dayton Daily News about effective parenting, Ramey has conducted more than 200 workshops and has recently been quoted in articles in Redbook, Parenting, Ladies Home Journal as well as columns distributed by the New York Times Wire Service.
How to Navigate the Challenges that the Holidays can Bring