How To Get The Best Outcome From Your Divorce Lawyer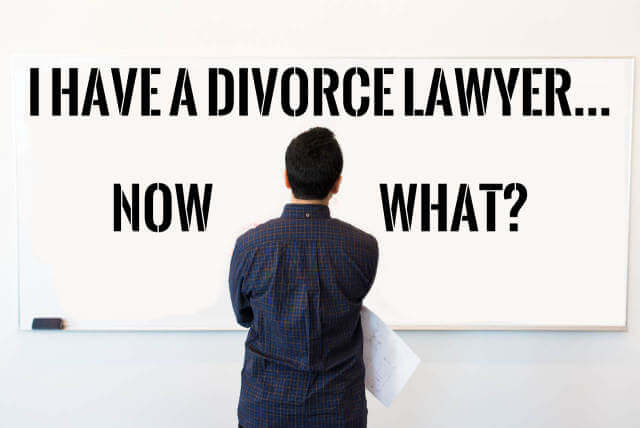 So, you have selected your divorce lawyer. Here are some tips for how to deal with him/her to hopefully achieve the best outcome possible.
Be Candid and Honest – Don't ever leave your divorce lawyer in the dark. Try to be completely open about all the relevant facts whether they are good or bad. Disclose all assets and debts. Don't try to hide assets. Honestly complete the required Financial Disclosure Affidavit. [Here is a link to an article about the importance of properly completing your financial affidavit.] If in doubt about anything bring it up to your lawyer! Remember that all conversations with your lawyer are confidential.
Actively Participate with your Divorce Lawyer – Fully cooperate with your divorce attorney and the paralegal(s). Become part of your team. Help him/her by providing requested documents and information as timely as possible. Your fees will rise if the lawyer has to repeatedly remind you to provide information. Don't wait to the last minute either. You want your lawyer to have plenty of time to review it all and discuss with you any questions. Remember that how you communicate with your lawyer and staff can significantly affect the outcome of your case.
Be Organized – In most cases, there will be discovery requests and a significant amount of information will need to be gathered. Help do as much of the "leg-work" as possible. It will save you fees too! Write out questions and email them to your lawyer in advance so he/she can be properly be prepared when you meet to respond to your questions. Multiple emails may be easy but realize most lawyers will be charging you a quarter of an hour or more for each one.
Try to Keep your Emotions in Check – Most divorce cases bring with them a fair amount of emotional angst. If you are sick, not able to eat or sleep and/or depressed, going to see your medical doctor and a therapist or psychologist is recommended. [Here is a link to a blog article on this issue.] Divorce cases are typically more like a marathon (not a sprint). You need to stay physically and emotionally healthy!
Follow your Lawyer's Advice – Don't second guess everything your lawyer recommends. Certainly ask questions about advice you question, but then accept the agreed upon approach and move forward. While you may be very intelligent, you likely are not educated in the law or litigating divorce cases. TRUST YOUR LAWYER (if you don't then you hired the wrong one). Further, if you vacillate back and forth on matters regularly you will make it exceedingly difficult for your divorce lawyer to represent you.
Express your Objectives Clearly – Typically, I ask clients early on in the representation to email me their objectives and priorities. We then can discuss how realistic each one is and develop a strategy to move forward. That list can also be an excellent document to review during settlement negotiations. Most all divorces require "give and take". Try to be realistic and understand that you likely will not get everything you hope for in the divorce.
Hire A Divorce Lawyer You Can Best Work With
In conclusion, don't shortcut the initial divorce lawyer selection process. Only hire a divorce lawyer that is well experienced in the locale where your case will be filed and one whom you can communicate with well. Ask your lawyer directly how you can best work with him/her to make the representation go as smoothly as possible.
Contact Us Today For Professional Legal Services
At Holzfaster, Cecil, McKnight & Mues, we are committed to providing aggressive, professional legal services to our clients. We have been doing just that in the Dayton area since 1941. If you think that perhaps we might be the "right" lawyer for you and your situation, please contact us for an appointment at 937-293-2141.
© 2019, Ohio Family Law Blog. All rights reserved. This feed is for personal, non-commercial use only. The use of this feed on other websites breaches copyright. If this content is not in your news reader, it makes the page you are viewing an infringement of the copyright.

About The Author: Robert L. Mues
Robert Mues is the managing partner of Dayton, Ohio, law firm, Holzfaster, Cecil, McKnight & Mues, and has received the highest rating from the Martindale-Hubbell Peer Review for Ethical Standards and Legal Ability. Mr. Mues is also a founding member of the "International Academy of Attorneys for Divorce over 50" blog. Mr. Mues has also been a dog owner for 55+ years, and just recently, he and his wife are the owners of "Ralph", a rescued mixed Wire Hair and Jack Russell Terrier.
Tips on Dealing with Your Divorce Lawyer [And Why it Matters]