Same Sex Couples To Be Tracked In 2020 United States Census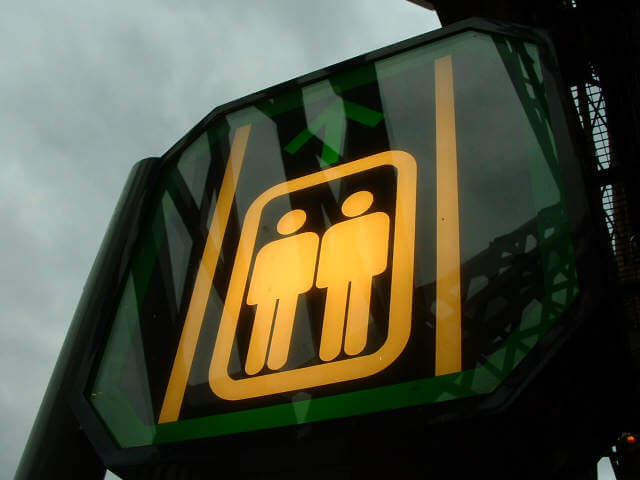 As of 2020, same sex couples will be officially tracked by the United States Census. For the record, same-sex marriage is legal in 19 states and in the District of Columbia. North Dakota has banned it. According to a Pew Research Report, this is the first time the United States Census Bureau will ask specifically for same-sex couples to identify themselves. Other questions on the form include age, sex, Hispanic origin, race, relationship status, homeownership status, and citizenship.
Rather than the usual under-representation faced by the LGBTQ+ community, same sex couples have apparently been over-counted by the Census Bureau. In past counts, the Bureau established the number of same sex couples by combining answers from the question regarding the respondent's sex, and the question as to whether they had a husband, wife, unmarried partner, or no partner. The Census Bureau then combined those answers and determined whether a couple was considered same-sex or not. However, research into the 2010 census showed that the majority of same sex couples in the 2010 census were recorded as opposite sex couples in Social Security files. Additionally, 2020 will avoid a miscount by adding separate categories for 'opposite sex' couples and 'same sex' couples, as well as unmarried partners. The revised relationship question is intended to capture nuanced data with fewer errors.
HERE IS THE NEW RELATIONSHIP CENSUS QUESTION: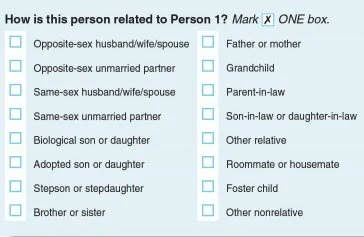 Keeping these statistics is incredibly helpful, especially since many states don't accurately or adequately keep track of same-sex partnerships. The Census Bureau has also dropped the category of 'roomer or boarder'. These efforts to "clean-up" the questions should create clearer and more accurate results for social scientists and others to utilize. The Census Bureau's new policy "is an important step that shows how Census and U.S. society have changed in attitudes about the meanings of marriage and family", Gary Gates, who studies the demographics of same-sex couples at the Williams Institute at UCLA Law School, said in an email to the Pew Research Center.
To read more about this topic on same sex couples, click here
PUBLISHER'S NOTE: I want to thank law extern Lily Mann for her assistance researching and writing this blog article. Lily will be starting her third year at the University of Dayton School of Law in the fall.
© 2019, Ohio Family Law Blog. All rights reserved. This feed is for personal, non-commercial use only. The use of this feed on other websites breaches copyright. If this content is not in your news reader, it makes the page you are viewing an infringement of the copyright.

About The Author: Robert L. Mues
Robert Mues is the managing partner of Dayton, Ohio, law firm, Holzfaster, Cecil, McKnight & Mues, and has received the highest rating from the Martindale-Hubbell Peer Review for Ethical Standards and Legal Ability. Mr. Mues is also a founding member of the "International Academy of Attorneys for Divorce over 50" blog. Mr. Mues has also been a dog owner for 55+ years, and just recently, he and his wife are the owners of "Ralph", a rescued mixed Wire Hair and Jack Russell Terrier.
Same Sex Couples Count for the 2020 Census