Listening To Advice From Friends And Relatives Not Always Wise In Divorce. Choose The Right Divorce Lawyer For Your Case!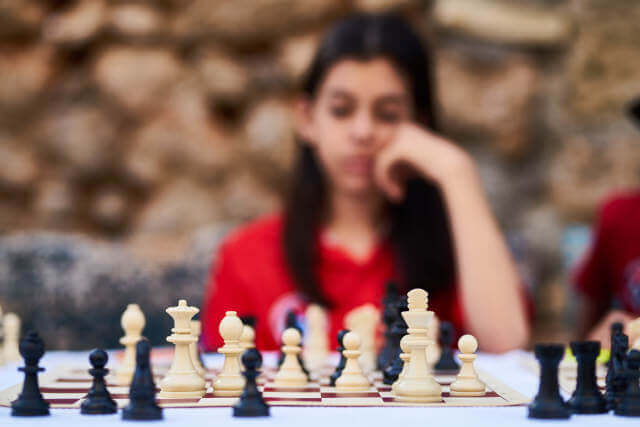 No one expected that they would later be involved in a divorce when they married. But unfortunately, not all marriages are "forever". Clients facing a divorce generally want it to be fair, drama free, inexpensive and quick.
As a Dayton, Ohio, family law lawyer for 40 years, I have lots of experience helping people in all kinds of divorce situations from relatively simple cases to complex high conflict cases. Here are some tips based on the experience that I have gained.
What are the 3 Top Costly Mistakes to Avoid in a Divorce?
Choosing the right attorney
Ignoring the divorce complaint
Listening to advice from friends and relatives
Choosing the Right Attorney
Divorce law is an extremely complicated practice area. I can't emphasize enough how important it is to find an experienced divorce lawyer that you have interviewed and to whom you can relate. Interview several. Take the time to get recommendations from family and friends who have gone through a divorce in your area. Read online reviews. Not all attorneys are the same. Avoid at all costs the "generalist" who dabbles in handling just a few divorces a year. Meet with the lawyer and evaluate their personality as well as their suggested approach. Performing "due diligence" early on could save you thousands of dollars as well as a ton of emotional distress.
Ignoring the Divorce Complaint
Imitating an ostrich is the worst thing that you can do! Don't stick your head in the sand and ignore the complaint once you have been served. While you may be tempted to just rip up the Court papers in anger that would be another huge costly mistake.
In Ohio, you only have 28 days from being served to file your responsive pleadings. So, you need to start your "due diligence" to find the "right" divorce lawyer for YOU! As indicated above, schedule appointments to interview several experienced divorce lawyers. Don't make a decision simply based on hourly rates or the retainer requested. Check out if your case will be shuffled around between several lawyers. Does the lawyer have a "top-notch" paralegal or administrative assistant and law clerk who can work on your case at lower hourly rates to keep your fees down?
If you ignore the complaint, essentially your spouse will be able to divide assets, debts, retirement accounts, obtain custody as he or she requests. Your wishes and interests will be basically IGNORED. You will be in default and the Court will schedule the case for a quick non-contested final hearing! I can't emphasize enough that hiring a lawyer after the non-contested hearing to attempt to "undue" the unfair divorce Order is more difficult (and much more costly) than being hired at the beginning of the case.
Listening to Advice From Friends and Relatives
Family and friends are very valuable to offer emotional support but their role should be limited to giving emotional support, not giving legal advice (unless they are also an experienced divorce attorney). Starting therapy or counseling with a qualified professional is a terrific move since a divorce is often a very emotionally charged event. Please understand that EVERY DIVORCE CASE DIFFERS AND EACH IS FACT SENSATIVE. What Aunt Sally went through in her divorce case likely has no direct correlation to your case. Listen to your lawyer for legal advice and follow it! Laws change. Courts and Judges have lots of discretion and view identical facts sometimes completely differently. This is one of the reasons that I stress hiring a well-qualified divorce lawyer familiar with the specific Court and Judge who will be ruling on your case is needed.
Conclusion
Take the time on the front end to explore and investigate finding the "right" divorce lawyer to protect your rights. He or She should communicate well and have a personality compatible with yours. They should be able to articulate a general plan going forward that makes good sense. The divorce lawyer and his/her team that you hire should leave you feeling protected and that you have an open avenue of communication.
Need A Divorce Lawyer For Legal Respresentation In The Dayton, Ohio Area?
If you find yourself needing possible legal representation in a divorce in the Dayton, Ohio area, we would welcome an opportunity to meet you. Please call us at Holzfaster, Cecil, McKnight & Mues to schedule an appointment. Our phone number is (937) 293-2141. We will do our best to answer all your questions and discuss your situation and what our divorce lawyers and support team will do for you as a client.
It is wonderful that you have friends and family available to offer support as you start the divorce process. Let your loved ones give you the emotional and personal strength you need, but unless they are an experienced and practicing family law attorney, there are many reasons to shy away from any legal advice they try to pass along. Rules governing divorce in New Jersey, including asset division, are constantly changing and complex. Though well-meaning, you may be on the receiving end of advice that can really set you back and potentially cost you money.
Schedule An Appointment With Us
© 2019, Ohio Family Law Blog. All rights reserved. This feed is for personal, non-commercial use only. The use of this feed on other websites breaches copyright. If this content is not in your news reader, it makes the page you are viewing an infringement of the copyright.

About The Author: Robert L. Mues
Robert Mues is the managing partner of Dayton, Ohio, law firm, Holzfaster, Cecil, McKnight & Mues, and has received the highest rating from the Martindale-Hubbell Peer Review for Ethical Standards and Legal Ability. Mr. Mues is also a founding member of the "International Academy of Attorneys for Divorce over 50" blog. Mr. Mues has also been a dog owner for 55+ years, and just recently, he and his wife are the owners of "Ralph", a rescued mixed Wire Hair and Jack Russell Terrier.
Three Costly Mistakes to Avoid in Your Divorce!