The Serious Impact Social Media May Have On Divorce Case
Social Media And E-Mail Correspondence May Impact Divorce Case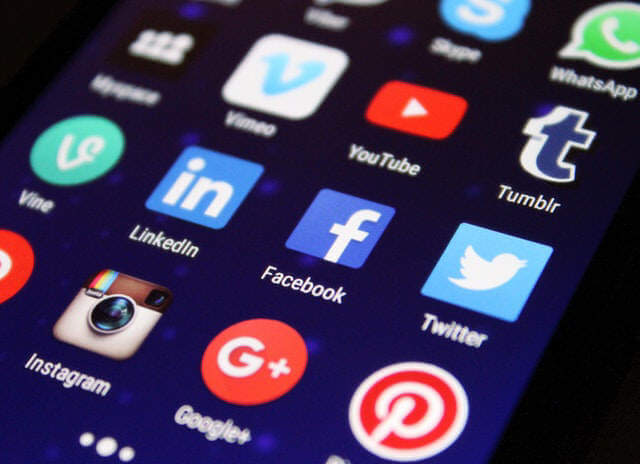 Okay. I am showing my age. But I remember when the practice of domestic relations law was so much simpler in many ways. How many of you even remember the old IBM Selectric typewriter or even carbon paper! I do. In my 40 years of practice I have seen the advent of word processing, the internet, Fax machines, copy machines, computers (that network together), cell phones, email, texting, an explosion of software applications not to even mention Google and all the social media platforms!
Those times are in the past. Life has changed dramatically. We are now bombarded with voice messages, texts, emails, Facebook posts, Tweets, LinkedIn, IM's and many more technological advances. Some folks have literally become "hooked" on their devices and these social platforms. Their lives seem to revolve around personal information that they post on Facebook, YouTube, Instagram, Twitter, WhatsApp, Tumblr and many others too numerous to list.
Going Through A Divorce? Take A Break From Social Media
If you think the posts are secret, think again. Nothing on the internet is truly secret. We have written about this subject previously on The Ohio Family Law Blog encouraging individuals in divorce actions take a hiatus from the internet and the social media sites. Click here to read Think Before you FaceBook Especially if you're in a Divorce. Here is another, Divorce: Tips to Consider about Technology and Social Media. Click here to read it.
If you are not going to disconnect completely, be sure to understand that anything you post may be seen by the Judge in your divorce case! Don't do drunk posting at night. Think very carefully about EVERY word or picture you post. I can tell you that this type of evidence is frequently presented in divorce Courts everyday. Those pics of your boy or girlfriend on your phone may "spill the beans" to your spouse.
Any texts or emails between you and your spouse should be written clearly and without abbreviations or shorthand lingo. Also, they should not be mean, hateful or written in a vindictive manner. Don't lecture or be verbally abusive, even though it might be tempting or deserved. Think, reread and re-evaluate it very carefully before you send anything. Maybe even sleep on it overnight before you shoot it into the cyberworld. Deleted messages can even be recovered in some situations and come back to life in Court.
Conclusion:
As a divorce lawyer I advise to completely stay off social media if you are in a divorce. Be smart. Keep all communications with your spouse civil and limit the scope to necessary information that needs or should be shared. You can bet your spouse's lawyer, any Guardian Ad Litem and maybe the Judge will be reading them. Don't complicate or mess up your case!
If you find yourself needing legal advice in the Dayton, Ohio, area regarding a divorce or family law matter, please call us at Holzfaster, Cecil, McKnight & Mues at (937) 293-2141. Our website is www.hcmmlaw.com. We would welcome an opportunity to meet you and discuss your situation!
© 2019, Ohio Family Law Blog. All rights reserved. This feed is for personal, non-commercial use only. The use of this feed on other websites breaches copyright. If this content is not in your news reader, it makes the page you are viewing an infringement of the copyright.

About The Author: Robert L. Mues
Robert Mues is the managing partner of Dayton, Ohio, law firm, Holzfaster, Cecil, McKnight & Mues, and has received the highest rating from the Martindale-Hubbell Peer Review for Ethical Standards and Legal Ability. Mr. Mues is also a founding member of the "International Academy of Attorneys for Divorce over 50" blog. Mr. Mues has also been a dog owner for 55+ years, and just recently, he and his wife are the owners of "Ralph", a rescued mixed Wire Hair and Jack Russell Terrier.
Divorce and Digital New Age Communications and Technology