Schedule An Appointment With An Experienced Divorce Lawyer
Avoid "Getting The Shaft", Talk To An Experienced Divorce Lawyer!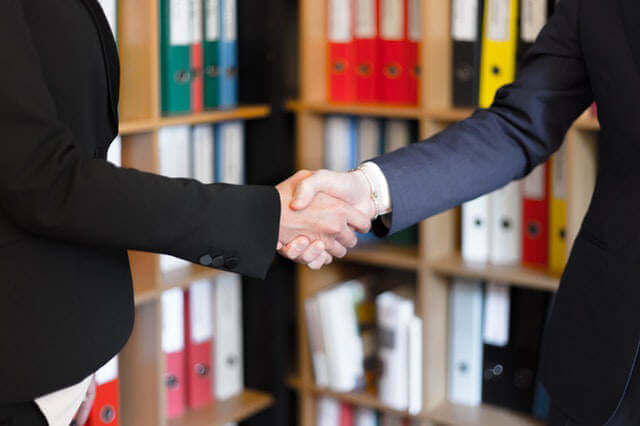 Like most veteran divorce lawyers, I have seen lots of situations where a party ignores a summons and complaint for divorce, to his/her peril. The excuses I frequently hear are:
I'm too busy;
We have only been married for just a short time;
My spouse will treat me fairly;
I don't need to spend money for a lawyer
I am too depressed to deal with it, and if I ignore it, I can fight it later if necessary; or
My spouse will get everything anyway since I have been a lousy spouse.
Truthfully, all of these "excuses" are poor ones. Scheduling an appointment with an experienced divorce lawyer is not an expensive pro-active investment. Some lawyers even offer a free initial conference.
What will happen if you simply ignore the divorce filing?
The case will be set for a non-contested default hearing;
Your spouse (and his/her divorce lawyer) will submit a Final Decree of Divorce for the Court's approval;
There will be little inquiry by the Judge if the facts are correct or the orders are fair or equitable;
No one will protect or even really consider your rights or interests. (The thinking- you had your chance and chose not to);
You will most likely divorce based upon the unchallenged testimony of your spouse and the proposed Decree will be approved; and
Your remedies to challenge the final Divorce Decree after filed are narrow and very expensive to pursue regardless of the equity of the ruling.
It is important to understand that marital misconduct or fault have virtually nothing to do with property division or support. Marital debts and property are generally split 50/50. Often mandatory financial disclosure affidavits are inaccurately completed. So, if the Judge even reviews it your spouse's affidavit setting forth the assets/debts of the marriage, it likely won't show assets you should be entitled to receive. Don't let the old Jerry Reed lyric, "she got the gold mine and I got the shaft" apply to your divorce!
How to Avoid "Getting the Shaft"
Schedule an appointment with an experienced divorce lawyer (and keep it);
Bring the divorce paperwork you received to the conference;
Make a list of your debts and credit card balances, your income and your spouse's income over the last few years and rough balance of all investment or bank accounts;
Write down a list of your questions;
Inquire of the lawyer, "What will likely happen to me if I don't hire a lawyer?"
There are some rare situations that legal representation in a divorce case is unnecessary. Talk with the lawyer to see if yours falls into that category. Investing a few hundred dollars or so on the front end can end up saving you literally thousands if you wait it out on the sidelines. No two divorce cases are exactly the same. Protect your rights by at least being proactive to call and schedule an initial conference with an experienced divorce lawyer and prepare for it as mentioned above.
We Are Experienced Ohio Divorce Lawyers
The lawyers at Holzfaster, Cecil, McKnight & Mues are committed to providing our clients with excellent individualized representation and sound legal advice. Feel free to learn more about our firm at our website at www.hcmmlaw.com . If you live in the Dayton or Southwestern Ohio area and are considering a divorce, please contact us at (937) 293-2141 or email us here. We would welcome an opportunity to discuss your situation.
© 2019, Ohio Family Law Blog. All rights reserved. This feed is for personal, non-commercial use only. The use of this feed on other websites breaches copyright. If this content is not in your news reader, it makes the page you are viewing an infringement of the copyright.

About The Author: Robert L. Mues
Robert Mues is the managing partner of Dayton, Ohio, law firm, Holzfaster, Cecil, McKnight & Mues, and has received the highest rating from the Martindale-Hubbell Peer Review for Ethical Standards and Legal Ability. Mr. Mues is also a founding member of the "International Academy of Attorneys for Divorce over 50" blog. Mr. Mues has also been a dog owner for 55+ years, and just recently, he and his wife are the owners of "Ralph", a rescued mixed Wire Hair and Jack Russell Terrier.
I've Been Served with a Divorce, Do I Really Need to Talk With A Lawyer?