PUBLISHER'S UPDATE: Congratulations! We have all made it through Christmas and now New Year's Eve is just a few days away. I have been considering what to post this week that was timely and relevant. I remembered the great piece we posted 9 years ago that Donna Ferber had written for her first book, From Ex-Wife to Exceptional Life: A Woman's Journey through Divorce. I received a lot of compliments about it then. I reread it and loved it as much now as I did the first time. Her sage advice warrants a repost, so here it is.
Tips On How To Make New Year's Eve A New Beginning After Divorce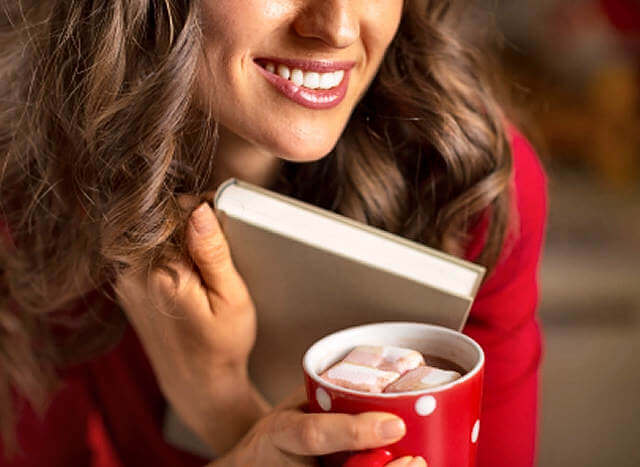 Many of us actually prefer to stay home on New Year's Eve or spend the night with friends rather than get all dressed up to trudge through snowy, icy weather, only to eat and drink too much! Yet, the fantasy of this night still seems to hold many captive. The notion of "being alone" on New Year's Eve makes an otherwise strong, capable, independent adult feel like a gawky 13-year-old wallflower! How is it that one can be spending New Year's Eve with friends, family, and children, but without a date, will say, "I am alone"?
It is time to shake off those old myths about New Year's Eve! Not having a "date" on New Year's Eve is not an indication of social incompetence; it is simply a change. If this is your first New Year's Eve without your spouse, then this is your first New Year's Eve as a single person. While you certainly have suffered the pain of a loss, there is also much to look forward to. This is a New Year and a new beginning, and it is worth celebrating! Here are some ideas to get you thinking about your options.
A quiet night at home with videos, take-out food, and your kids.
A girl's night in. Have a couple of friends sleep over–give each other pedicures and facials. (Men are less likely to do this but may want to try it!)
Going out with friends, celebrating friendship with dinner and a good movie.
A progressive dinner. Each house makes a different course of the meal and you move with your friends from house to house.
A house party where each of your single friends brings another single friend. This is a great way to network with other singles.
A get-together with other single parents and their kids.
Journal about all the things you learned in the old year and all the things you hope for in the New Year.
Go away skiing or take a cruise. Look for last minute travel deals on the Internet.
Check into the local Marriott or Holiday Inn with your kids. The big hotel chains often offer package deals and kids love the big indoor pools.
Ignore the whole thing and go to bed early after eating a pint of chocolate chip ice cream and watching Sleepless in Seattle.(While men may do this, they are less likely to admit it.)
Single On New Years Brings More Options
The point is this: You have options that you may have not had before. Rather than focusing on what is lost, consider what may be found! Try something new. It doesn't have to be a big, expensive, risky venture. You don't need to jump out of a plane or buy a sports car to feel adventurous. Small changes can empower us and can help you feel more confident! Most importantly, whatever you do (or don't do), take a few moments at the start of New Year's Eve to feel gratitude and hope -not just for the things you have, but for the strength you have found within YOU!

©2019. Donna F. Ferber, LPC, LADC, is a licensed psychotherapist in Connecticut. Her newest book is available at bookstores everywhere, Amazon.com or at her website. This article is from her first book, From Ex-Wife to Exceptional Life: A Woman's Journey through Divorce, which won an Honorable Mention Award by the Independent Publishers Association. To read more about the author and her work, please visit www.donnaferber.com
[Reprinted from Donna Ferber's 2009 article, "Single, Not Sad On New Year's Eve"]
Did you like this article? To read more articles like this and others, please use the search box below.

© 2019, Ohio Family Law Blog. All rights reserved. This feed is for personal, non-commercial use only. The use of this feed on other websites breaches copyright. If this content is not in your news reader, it makes the page you are viewing an infringement of the copyright.

About The Author: Guest Contributor Donna F. Ferber, LPC, LADC
Donna F. Ferber, is a psychotherapist in private practice for over 31 years. She is a licensed professional counselor, a licensed alcohol and drug abuse counselor and an educator. Donna works with individuals and in groups. Her office is in Farmington, Connecticut.
Blast From The Past: New Year's Eve: Single not Sad