Will Ohio Allow Postnuptial Agreements And Amendments To Premarital Agreements? Proposed Changes Underway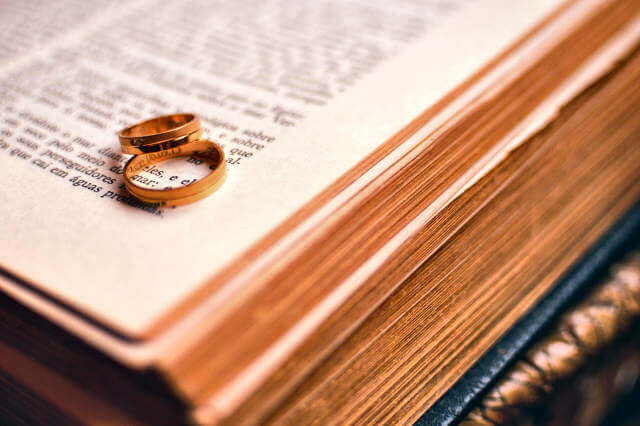 Ohio has long recognized premarital agreements. A premarital agreement is a legal contract entered prior to marriage and in contemplation of marriage by two individuals to address the ownership and division of their property and property interests in the event of death or divorce. However, Ohio is in the minority in that Ohio has historically not allowed postnuptial agreements, which are agreements entered into between spouses after they are married. I wrote a blog article on postnuptial agreements on December 31, 2011. Click here to read it.
There are a couple of exceptions to this rule. Ohio Revised Code Section 3103.06 states that a husband and wife cannot, by any contract with each other, alter their legal relations, except that they may agree to an immediate separation and make provisions for the support of either of them, and their children during the separation. This basically means that spouses may enter into a separation agreement in contemplation of a divorce or dissolution.
Ohio Revised Code Section 3103.905 states "A husband or wife may enter any engagement or transaction with the other, or with any other person, which either might if unmarried: subject, in transactions between themselves, to the general rules which control the actions of persons occupying confidential relations with each other." This means that a husband and wife can enter into an agreement with each other that doesn't alter their legal relationship, such as one spouse selling an automobile to the other.
There is now a movement under way to allow postnuptial agreements and amendments to premarital agreements in Ohio. A subcommittee of the OSBA Estate Planning, Trust and Probate Law Section has been working on language to be included into the Ohio Revised Code.
They have identified the following reasons for these changes:
To promote each spouse's ability to freely contract and agree to the financial aspects of their marriage;
To create certainty between spouses as to their rights and legal obligations;
To provide the ability to enter into or modify agreements to fit the spouse' current situation;
To allow outdated and stale premarital agreements to be updated;
To address issues with existing agreements such as errors and ambiguities. (See Probate law Journal of Ohio-Vol. 29 Issue 6, page 196.)
It has been argued that the inability to enter into postnuptial agreements or amend premarital agreements in order to address the evolution of the marriage during the marriage has caused uncertainty as to whether the premarital agreement is enforceable. These include uncertainty as to enforceability of spousal support provisions and property division provisions.
The aforementioned subcommittee has drafted proposed changes to Ohio Revised Code Sections 3105.05 and 3105.06 to allow spouses to alter their legal relations. Whether this eventually becomes law remains to be seen, but this author believes that it will, and not in the distant future. Stay tuned!
Schedule An Appointment For An Initial Consultation Today
At Holzfaster, Cecil, McKnight &; Mues, located in Dayton, Ohio, top-notch estate planning doesn't need to be complicated or expensive! To learn more, go to our website at www.hcmmlaw.com Or, please contact us at (937) 293-2141 to schedule an appointment for an initial consultation.
© 2020, Ohio Family Law Blog. All rights reserved. This feed is for personal, non-commercial use only. The use of this feed on other websites breaches copyright. If this content is not in your news reader, it makes the page you are viewing an infringement of the copyright.

About The Author: Joseph E. Balmer
Joseph Balmer manages the Probate, Trust and Estate Administration department at Dayton, Ohio, law firm, Holzfaster, Cecil, McKnight & Mues, and has been certified by the Ohio State Bar Association as a specialist in Estate Planning, Trust and Probate Law since 2006.
Postnuptial Agreements in Ohio – What is the Current Status?