PUBLISHERS NOTE: With a new year upon us, it is always good to set an attainable New Year's resolution. With that in mind, we look back on an Estate Planning blog article from January 5, 2019. According to a Caring.com survey, only 42 percent of adults have even a simple will, and for those with minor children, the statistic is even worse-only 36 percent. Estate Plans should also be reviewed occasionally to determine if updates are needed. Don't put it off any longer. For the sake of your loved ones, put an effective estate plan in place.
A Simple Will Will Provide You With Benefits Many Years Down The Road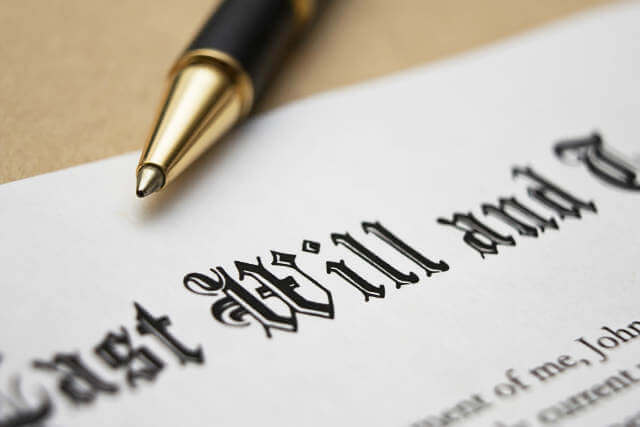 It's that time of year when best intentions are set forth and New Year's resolutions are made. However, according to U.S. News and World Report, by February over eighty percent of those resolutions have been broken. For many, it is time to make a very important resolution that is easy to keep and will provide benefits for years to come. Make a will.
Many of us have heard or read lately of some of the celebrities who have died with large estates and no estate planning, creating headaches and confusion for their loved ones-celebrities such as Prince, Aretha Franklin and Michael Jackson, to name a few. However, even those with more modest estates need estate plans to ensure that their savings are passed on to those that they intend. Surprisingly, or maybe not surprisingly, most adults have no estate plan whatsoever, not even a simple will.
Many Adults Do Not Have A Will According To Study
According to AARP, citing a study by Caring.com, only 40 percent of adults have a will or trust. The statistics are even worse for middle age and younger adults. According to the same study, 78 percent of those age 18-36 and 64 percent of those age 37-52 do not have even a simple will. There is no reason for those numbers to be so high as estate planning can be very simple. The reality is that most people do not want to contemplate or discuss their own mortality.
However, by, at least creating a will and the appropriate power of attorney documents, one can achieve peace of mind knowing that this has been properly addressed and that one has made things easier on one's loved ones when the time comes. A simple will, general power of attorney, medical power of attorney and living will should satisfy the needs of most individuals. Estate planning does not necessarily have to be complicated or confusing.
So, what are you waiting for? Make a resolution that you know you can keep, follow up on it by making an appointment with your estate planning attorney and you will have started the year by keeping a resolution that will provide you with benefits many years down the road.
Estate Planning Questions? Let Us Help You Start New Year's Resolutions On The Right Foot!
At Holzfaster, Cecil, McKnight & Mues, located in Dayton, Ohio, top-notch estate planning doesn't need to be complicated or expensive! To learn more, go to our website at www.hcmmlaw.com. Or, please contact us at (937) 293-2141 to schedule an appointment for an initial consultation.
Did you like this article? To read more articles like this and others, please use the search box below.

© 2020, Ohio Family Law Blog. All rights reserved. This feed is for personal, non-commercial use only. The use of this feed on other websites breaches copyright. If this content is not in your news reader, it makes the page you are viewing an infringement of the copyright.

About The Author: Joseph E. Balmer
Joseph Balmer manages the Probate, Trust and Estate Administration department at Dayton, Ohio, law firm, Holzfaster, Cecil, McKnight & Mues, and has been certified by the Ohio State Bar Association as a specialist in Estate Planning, Trust and Probate Law since 2006.
Blast From The Past: NEW YEAR'S RESOLUTION: MAKE A WILL