Same-Sex weddings Have Generated Billion in Local and State Economic Activity in U.S. According to Study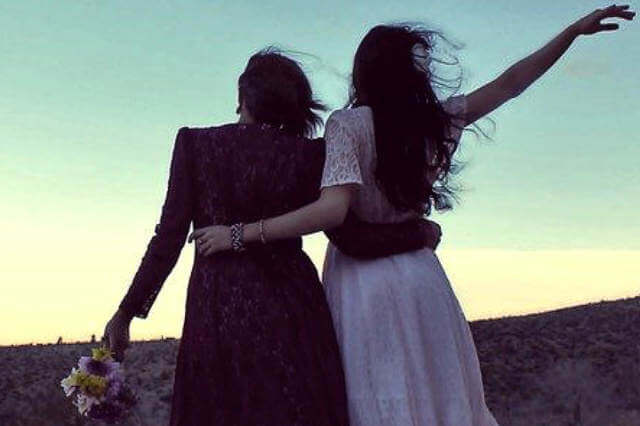 It is estimated that there are 513,000 married same-sex couples in the United States. There are 28 United Nations' member states that recognize the right of same-sex individuals to marry. According to a study released on May 25, 2020 by the Williams Institute on Sexual Orientation and Gender Identity Law at UCLA , same-sex weddings have generated $3.8 billion in local and state economic activity in the United States since the Supreme Court legalized gay marriage five years ago this month in Obergefell v. Hodges. Click here to read the Supreme Court decision.
In June 2015, when the Supreme Court issued its decision in Obergefell, there were an estimated 242,000 same-sex married couples in the U.S. The number of married same-sex couples has more than doubled since then. An estimated 513,000 same-sex couples are married as of March 2020. The researchers used data from the government's American Community Survey.
Researchers found the average cost of a same-sex marriage was $11,000 (compared with $15,000 for heterosexual couples), coming to over $3.2 billion. In addition, researchers estimated their out-of-state guests spent over $540,000 over the five years. According to the study, all totaled, these weddings generated an economic boost for state and local economies nationwide estimated at $3.8 billion including $244.1 million in state and local sales tax revenue since June of 2015. This spending supported an estimated 45,000 jobs per year.
What About the Divorce Rate of Same-sex Marriages?
Christy Mallory, the institute's director of state policy and initiatives and one of the report's authors indicated that same-sex couples divorce at a slightly lower rate than heterosexual couples but "it shows that these marriages are just marriages, divorces are divorces." Essentially, there is very little difference in the respective rates of divorce.
Public Support for Same-sex Marriage
Over 10 years before same-sex marriage was legalized in 1995, most Americans opposed the idea, according to the Pew Research Center, by a margin of 60% to 31%. Those numbers had reversed by 2019. In an updated Pew poll, 61% of Americans support it, and 31% oppose it.
Broken down by party affiliation, 83 percent of Democrats and 71 percent of independents approve of same-sex marriage. Republican support is somewhere around 44 to 49 percent. While the 2 political parties approval of same-sex marriages are quite different, Republican support of same-sex has increased by over 33 percentage points since 1996.
Same-sex Marriage Blog Articles
We have continued to post articles about same-sex marriage on the Ohio Family Law blog over the years. Here are just some of them:
– DOMA Ruling: The Impact of this Historic Supreme Court Decision (2013)
– Same-Sex Marriages: Should Judges Decline To Perform Same-Sex Marriages? (2015)
– Estate Planning: Same Sex Relationship Estate Planning (2015)
– Gay Marriage Alert: The IRS Finalizes Rules Recognizing Same-Sex Marriages (2016)
– Same-Sex Marriage Alert: U.S. Supreme Court Ruling on Birth Certificates (2017)
– Same Sex Couples Count for the 2020 Census (2019)
Also, if you are a same-sex couple, please pay special attention to the new "relationship" question in this year's 2020 census. Click here to read more about it which we posted on June 8,2019.
With the increasing number of gay marriages comes an increase in support for these nuptials. More than two-thirds of Americans (67 percent) say same-sex marriages should be recognized as valid, matching 2018's record high, according to a Gallup poll released Monday.
Republican Party Support for Same-sex Marriage Has Increased Since 1996
Broken down by party affiliation, 83 percent of Democrats and 71 percent of independents approve, while Republican support hovers from 44 to 49 percent. While partisan differences exist, Republican support has nonetheless increased by over 33 percentage points since 1996.
"It just shows that Obergefell, and the movement leading up to it to secure marriage equality, have really made a difference in people's lives," Mallory said.
© 2020, Ohio Family Law Blog. All rights reserved. This feed is for personal, non-commercial use only. The use of this feed on other websites breaches copyright. If this content is not in your news reader, it makes the page you are viewing an infringement of the copyright.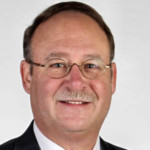 About The Author: Robert L. Mues
Attorney Robert "Chip" Mues has been focusing his legal practice throughout Southwest Ohio primarily in divorce and family law matters since 1978. Chip is passionate about family law and has proudly published the Ohio Family Law Blog since 2007. In addition, he is the managing partner of Holzfaster, Cecil, McKnight & Mues. To learn more about him or the law firm, visit the firm's website at www.hcmmlaw.com. Appointments are available in person, over the phone or by Zoom. Call us at 937 293-2141.
Study Finds that Same-Sex Weddings have Generated $3.8 billion Over the Last 5 Years