Divorce Retainer Fee Agreement
Divorce Lawyers Require A Retainer Fee On Start Of Your Legal Representation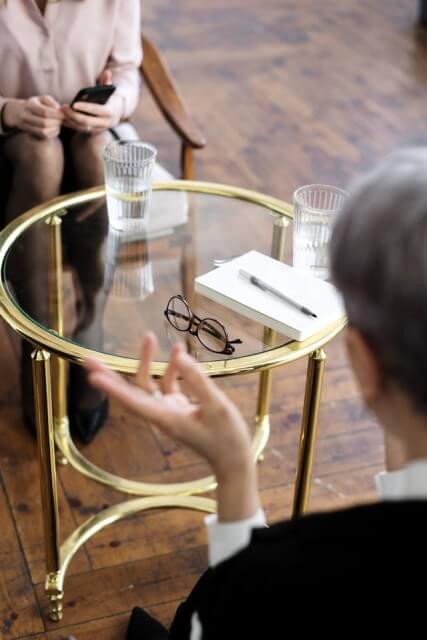 So, unfortunately you find yourself meeting with a divorce lawyer to discuss terminating your marriage. The conference goes well and after careful consideration you decide to hire the lawyer.
HOW DO DIVORCE LAWYERS CHARGE?
When the subject of fees and the attorney's hourly rate comes up, you will likely hear the request for a "retainer fee". Most all divorce lawyers will require a retainer fee at the inception of accepting your legal representation. Some, on the other hand will instead request a fixed fee amount rather than one based upon the amount of time and services provided. Fixed fee divorce representation is rare these days, in part because it is impossible to really gauge the number of hours which will be required, contested issues, or the level of rancor between the parties. Contingent fee agreements in a divorce are not allowed in Ohio. Be careful to discuss and fully understand the type of fee with the lawyer at the start. More on that below…
WHAT IS A RETAINER FEE? WHAT TYPICALLY DO DIVORCE LAWYERS CHARGE?
A "retainer" is a fee that is deposited into the lawyer's trust account as a deposit for future services which will be provided. The requested retainer amount will vary based upon the experience of the lawyer, his/her hourly rate, the complexity of the issues, knowledge of the opposing counsel's cooperativeness and many other considerations. A diligent lawyer will want to ask you many factual background questions in advance of setting the retainer fee. Every lawyer evaluates cases and the required amount of retainer differently. But generally in the Dayton Ohio area, typical divorce retainers in cases with children start at around $5,000 plus or minus depending on the facts and complexity. Most experienced divorce lawyers charge between $250 to $350 an hour. Divorce litigation can become expensive (but it doesn't have to be). According to Forbes Magazine, the average cost of a divorce with kids is approximately $15,000.
HOW DOES THE RETAINER AGREEMENT TYPICALLY WORK?
The agreed upon retainer amount is deposited and held in the lawyers trust account. The lawyer typically sends out periodic bills to the client delineating the services rendered and time associated there with. Our firm sends those statements monthly. Some firms bill less frequently. The purpose is to notify the client of the time invested in their case (and any other expenses incurred). At that time the earned portion is transferred from the trust account into the lawyers operating account.
WHAT ARE SOME COMMON ITEMS TO ASK THE LAWYER ABOUT BEFORE RETAINING HIM/HER?
What hourly rates will I be charged?
Does the secretary/paralegal also bill for time and services?
Will I be charged for phone calls, emails and texts? If so, how will those be billed?
In what hourly increments do you bill? (In .10 or .25 of an hour?)
What type of costs or expenses will I be billed for?
What happens if the retainer amount runs out?
Will I be requested to submit another retainer amount?
If my case is over and I still have retainer funds on deposit, will those funds be returned to me?
If I become delinquent in paying for my legal services, what will happen?
Do you offer paying by credit card?
WILL I BE GIVEN A WRITTEN RETAINER FEE AGREEMENT TO REVIEW?
Yes. The purpose of having a written retainer agreement is to be sure that there is transparency into the firm's billing practices. The answers to the questions above should be answered in that document. Review it carefully and ask about anything that you do not understand.
Taking time at the beginning to ask all the questions you have about your fees and the billing procedures is really important. Lawyers should recognize that clients will typically be inexperienced in hiring lawyers and confused about divorce retainer agreements. Be leery of any lawyer that doesn't want to answer your billing questions or seems evasive in responding.
WHAT SHOULD I DO IF I QUESTION SOMETHING ON MY BILL?
Be sure to look at each bill when you receive it. If you have any questions or concerns, call your lawyer right away. Your lawyer should then review the bill to see if perhaps there was a mistake and indicate if an adjustment is in order. Don't ignore the bills and then many months later bring up concerns. Clear and open communications with your lawyer and his/her staff from the start is the whole foundation for creating a written retainer fee agreement at the beginning!
Custody, Visitation or Divorce Questions? Schedule An Appointment Today
At Holzfaster, Cecil, McKnight & Mues, located in Dayton, Ohio, top-notch family law and divorce representation is provided by our experienced divorce lawyers! To learn more, go to our website at www.hcmmlaw.com. Or, please contact us at (937) 293-2141 to schedule an appointment for an initial consultation which can be conducted either by phone or in person.
Schedule an appointment online
© 2020, Ohio Family Law Blog. All rights reserved. This feed is for personal, non-commercial use only. The use of this feed on other websites breaches copyright. If this content is not in your news reader, it makes the page you are viewing an infringement of the copyright.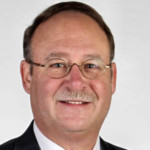 About The Author: Robert L. Mues
Attorney Robert "Chip" Mues has been focusing his legal practice throughout Southwest Ohio primarily in divorce and family law matters since 1978. Chip is passionate about family law and has proudly published the Ohio Family Law Blog since 2007. In addition, he is the managing partner of Holzfaster, Cecil, McKnight & Mues. To learn more about him or the law firm, visit the firm's website at www.hcmmlaw.com. Appointments are available in person, over the phone or by Zoom. Call us at 937 293-2141.
What is a Divorce Retainer Fee Agreement and What is Its Purpose?