Setup A Zoom Meeting For Legal Consultations at Holzfaster, Cecil, McKnight & Mues
ANNOUNCEMENT: Holzfaster, Cecil, McKnight & Mues Offering Consultations Via Zoom. Setup A Zoom Meeting Today With One Of Our Attorneys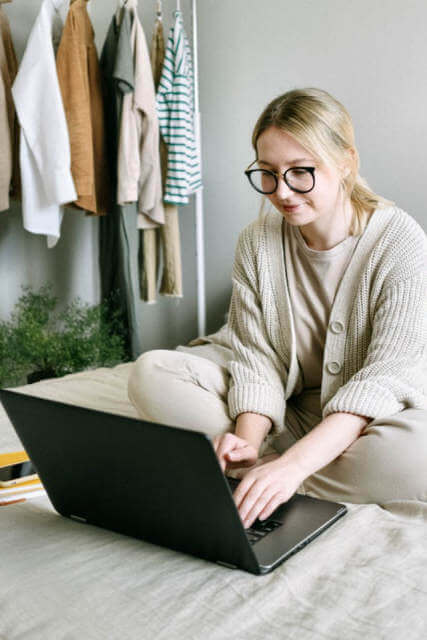 The pandemic has no doubt changed all our lives in many ways. With the quarantine orders and social distancing each of us have had to reconcile and adapt our lives. Avoiding unnecessary personal contact with others is important for many of us.
Nonetheless, our lives continue on despite the COVID-19 pandemic. The quarantine situation (and life over the last 5 months) has only made it more evident to people in "shaky" marriages the harsh realities of their relationship, and in many cases their need to terminate the marriage and obtain a divorce.
OBTAINING LEGAL ADVICE DURING THE PANDEMIC WITH ZOOM MEETING
DIVORCE HELP:
I have been handling divorce cases for over 40 years. I have seen lots of different divorce situations. I can tell you that life today is incredibly difficult and complicated. So many folks are out of work and struggling to maintain a family and their health. Even something that use to be straight forward, like sending kids to school, is now complicated with many options to consider.
We all know that some marriages fail. Not all are destined to last forever. At Holzfaster, Cecil, McKnight & Mues our divorce lawyers have tried hard over the years to adapt our practice to make moving forward with a divorce as simple and stress free as possible. We have been publishing our Ohio Family Law Blog since 2009 to provide reliable information to the public on a huge slew of topics. Check our search feature to find your area of interest.
ESTATE PLANNING AND PROBATE ADMINISTRATION HELP:
My partner, attorney Joe Balmer, heads-up our probate and estate planning practice areas at Holzfaster, Cecil, McKnight & Mues. He too is offering consultations via Zoom for discussing estate planning, preparing power of attorney documents, trusts and last will and testaments. Same holds true with conferences regarding opening a probate estate. Having a Zoom conferences is of course in addition to phone conferences and in-person office meetings. Joe has been very progressive and accommodating clients during this pandemic. Actually, Joe is in the process of writing a new blog article about the perils of executing certain estate planning documents online. Keep an eye out as that article. It will be posted in the next week or so!
ZOOM CONFERENCES ARE BECOMING A WAY OF LIFE:
Since March many of us have become accustomed to using Zoom, the online conferencing tool, for business meetings or personal chatting. I know I have been required to become reasonably proficient with Zoom in order to participate in legal seminars, depositions and to attend monthly meetings of the Dayton Bar Association's Professional Ethic Committee of which I am a member. Some of our Dayton area Courts are handling pre-trial conferences and even hearings via Zoom as well. While the area divorce Courts are open, they are all trying to limit in person appearances as much as possible.
HOW TO GET SET UP FOR A ZOOM MEETING OR CONFERENCE:

At Holzfaster, Cecil, McKnight & Mues we have added the use of Zoom for remote legal consultations between our lawyers and prospective and existing clients. We have found Zoom meeting software easy to install and that it provides both security and client confidentiality during remote video conferences.
To use Zoom, you must download the Zoom app. It's available to download free of charge. Versions are available for all sorts of devices including Windows, Mac, and Linux computer platforms and for iOS, and Android. Once you have the app, you can easily launch it and be ready to join a meeting! New technology can be intimidating at times, but Zoom is straightforward and user friendly. After you have downloaded it, be sure to test your camera and microphone on your device to be sure that they are turned on and working.
Before your scheduled consultation with our firm, we will be emailing you an invitation for the meeting. KEEP THAT EMAIL! On the invitation will be a link labeled "Join Zoom Meeting". Click on it to join the conference at the scheduled time. NOTE: In the invitation is a meeting ID# and a 6-digit passcode. You will need that information to enter into the conference. In addition, on that email there will be the phone number you can call in the event there is a technical glitch during the actual Zoom conference.
When you click on the "Join Zoom Meeting" link, you will get a message prompting you to either download or launch Zoom. But since you've already downloaded the software application to your device click on "open zoom.us."
ZOOM IS EASY TO USE!
Our lawyers will serve as the "host" and you will be an "attendee." As host, we'll handle the tasks of making sure the meeting is set up and working properly once you join. There is nothing tricky for you. All you need to do is relax and participate.
Also, a feature to know about is the Zoom mute button. It is located at the far left of the bottom of the Zoom meeting screen. The Zoom mute button is simply an on/off toggle switch that mutes and unmutes your microphone with each click. When your mic is muted, the microphone icon will appear with a red line through it.
Another basic of Zoom meetings is that you will be able to see the meeting host – in your case, the lawyer with whom you are talking. In addition, another thing to keep in mind is that the attendee's view of himself or herself in a Zoom meeting is like looking at yourself in a mirror, but we will see you normally. If you wish you can turn this camera feature off under Video settings if you do not wish to be seen.
In addition, if there is a problem with the Zoom transmission, we will be able to leave the Zoom conference and finish the meeting over the phone. Remember, that back-up phone number is also included towards the bottom of the invitation email mentioned above.
CONTACT US TO SCHEDULE A CONFERENCE WHETHER BY ZOOM, TELEPHONE OR IN PERSON
At Holzfaster, Cecil, McKnight & Mues, located in Dayton, Ohio, top-notch family law and divorce representation is provided by our experienced divorce lawyers! Attorney Joseph E. Balmer is certified by the Ohio State Bar Association as a specialist in Estate planning, Trusts and Probate Administration.
To learn more about our firm and areas of practice, go to our website at www.hcmmlaw.com. Or, please contact us at (937) 293-2141 to schedule an appointment for an initial consultation which can be conducted either via Zoom, by phone or in person. If you have any Zoom questions, one of our staff members should be able to assist you!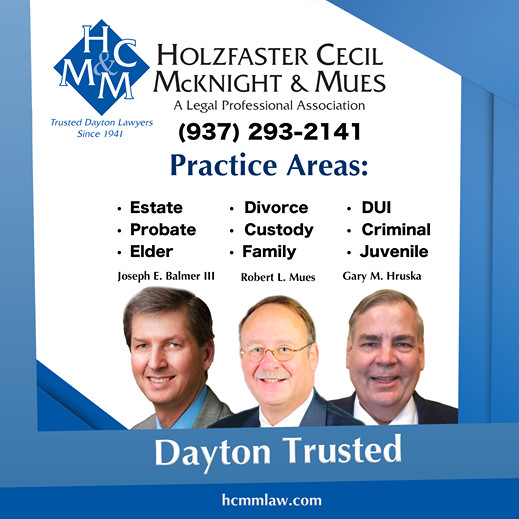 Schedule an appointment online
© 2020, Ohio Family Law Blog. All rights reserved. This feed is for personal, non-commercial use only. The use of this feed on other websites breaches copyright. If this content is not in your news reader, it makes the page you are viewing an infringement of the copyright.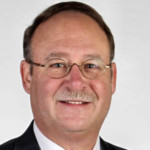 About The Author: Robert L. Mues
Attorney Robert "Chip" Mues has been focusing his legal practice throughout Southwest Ohio primarily in divorce and family law matters since 1978. Chip is passionate about family law and has proudly published the Ohio Family Law Blog since 2007. In addition, he is the managing partner of Holzfaster, Cecil, McKnight & Mues. To learn more about him or the law firm, visit the firm's website at www.hcmmlaw.com. Appointments are available in person, over the phone or by Zoom. Call us at 937 293-2141.
Using Zoom for Legal Consultations is Very Easy at Holzfaster, Cecil, McKnight & Mues