Ohio Wills Cannot Be Completed Through Remote Technology, But What About Other Ohio Estate Planning Documents?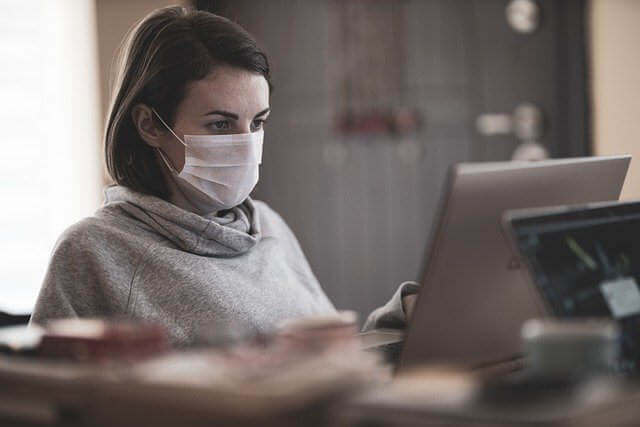 More individuals are focusing on estate planning during the pandemic, but people are also more concerned about venturing out during these unusual times. A question that is coming up often is whether one can complete their Ohio estate planning documents remotely through Zoom or some other software. The answer is yes and no. Some ohio estate planning documents only need to be notarized to be valid and remote notarization is now available here in Ohio.
A general durable power of attorney in Ohio only needs a notarization to be valid. Ohio health care documents (livings will and durable power of attorney) need either two disinterested witness signatures or a notarization to be valid. A document related to the transfer of real estate such as a deed or transfer on death affidavit needs to be notarized. However there is a fair amount of a technological learning curve if one wants to try to get documents notarized remotely. There is also a separate charge involved for the service.
Last Will and Testament Must Still Be Completed In Person
What about a last will and testament – probably your most important estate planning document? There has been quite a bit of debate on this and more than an insignificant amount of disinformation, but the law is clear. Here in Ohio, wills CANNOT be completed through remote technology. Why? Ohio statutory law is clear that for wills to be valid, they must be attested and subscribed in the conscious presence of the testator by two or more competent witnesses.
What does "conscious presence" mean? Ohio Revised Code Section 2107.03 states that "For purposes of this section, "conscious presence" means the range of any of the testator's senses, excluding the sense of sight or sound that is sensed by telephonic, electronic, or other distant communication." It can't be any more clear than that. To witness a will, you must be in the actual physical presence of the testator, not by video or telephone.
The bottom line is that much ohio estate planning can be done by telephone or video, but the actual physical execution of a will must be done in person. Don't let anyone tell you otherwise! The last thing anyone would want after their death is for their will to be determined to be improperly executed and invalid!
Estate Planning for Seniors during the Coronavirus Era & The 4 Basics of Ohio Estate Planning Download
To read more about estate planning in Ohio, click here to read Mr. Balmer's post about Estate Planning for Seniors during the Coronavirus Era. To print off Mr. Balmer's white paper "The 4 Basics of Ohio Estate Planning" click here.
Attorney Joseph E. Balmer is a partner at the Dayton Ohio law firm of Holzfaster, Cecil, McKnight & Mues, LPA and has been handling estate planning and elder law matters since 1991. He has been certified since 2006 by the Ohio State Bar Association as a specialist inEstate Planning, Trust and Probate Law. To learn more, check the firm's website at www.hcmmlaw.com. Joe's email is balmer@hcmmlaw.com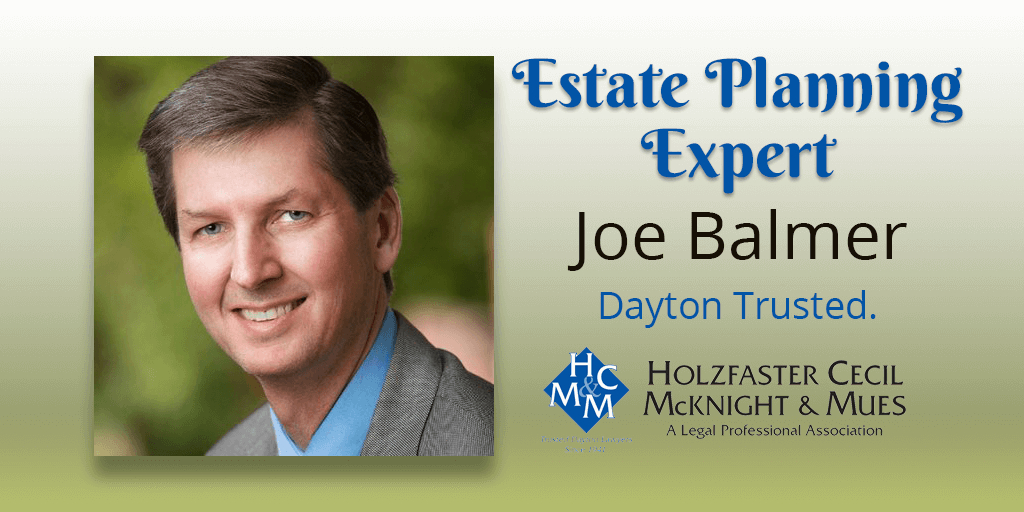 Click Here To Contact Us Today
© 2020, Ohio Family Law Blog. All rights reserved. This feed is for personal, non-commercial use only. The use of this feed on other websites breaches copyright. If this content is not in your news reader, it makes the page you are viewing an infringement of the copyright.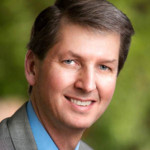 About The Author: Joseph E. Balmer
Joseph Balmer manages the Probate, Trust and Estate Administration department at Dayton, Ohio, law firm, Holzfaster, Cecil, McKnight & Mues, and has been certified by the Ohio State Bar Association as a specialist in Estate Planning, Trust and Probate Law since 2006.
Can I Complete My Ohio Estate Planning Documents Remotely During COVID-19?