Selecting The RIGHT Divorce Lawyer Vs. Selecting The Pitbull/Gladiator Divorce Lawyer. Who Would WIN?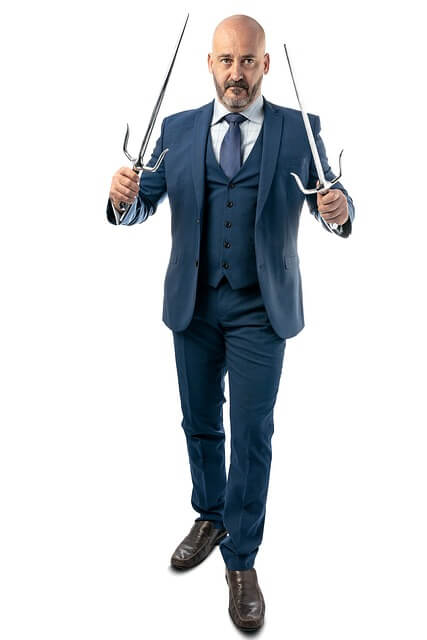 Not every divorce lawyer is built the same, not do they approach cases the same. This is not surprising perhaps, but personalities and approaches do matter when selecting your divorce lawyer. Before selecting your divorce lawyer, be sure to interview several experienced and recommended ones in your area.
There are a lot of good articles on the web laying out questions to ask each lawyer so you can evaluate their experience, communication style, present caseload, familiarity with issues like yours, etc.
Here is an Important Consideration: Are you looking for a fight or a settlement?
You should discuss this with the lawyers you interview and listen carefully to their responses. Are they the "Pit Bull/Gladiator" type? Or, are they the "Snowflake/Rollover" type? Or, perhaps something in between? I have been handling divorce issues for 40 years. Many possible clients assume that the "Pit Bull/Gladiator" lawyer is the best type for ALL divorce cases. This is not true unless you are simply looking for a huge fight or to punish your spouse. A "good" divorce lawyer is one who knows how to be strategic. I typically ask my clients at the start of the case to list their top 5 outcome priorities in order. This exercise helps both of us focus on the primary objections from the start of the representation.
How your divorce lawyer "matches up" with your spouse's lawyer can be a really critical factor in the manner in which the case proceeds. "Matching up" also includes factoring in having experience and knowledge of the specific Court and Judge, as well as the contested issues. Differing approaches may be needed for certain Judges – that kind of knowledge comes from years of experience. Some lawyers will want to fight over EVERYTHING, which is in my opinion foolhardy and incredibly expensive! One size does not fit all! When you are interviewing potential lawyers, be attuned to this factor. Inquire if he/she has had cases with your spouse's lawyer. I will often get a pretty good feel about the likelihood of working out a settlement in the first 30 minutes of my initial conference (assuming we know which lawyer will be on the other side).
Select a Divorce Lawyer Who is Knowledgeable and Can Develop a Logical Strategy with You
I start out trying to develop the best strategy from the initial client conference. In most cases, especially when there are children, it makes sense to initially try to take the "high road." Being in the "diplomatic but firm lane" typically makes the most sense to me, but recognizing that biting an ankle or two is necessary in some cases.
It is important to understand that to litigate your case through a trial and then a possible appeal will likely cost tens of thousands of dollars, not to mention the time and huge emotional costs. I cannot tell you how many times that I see 2 divorce lawyers going at each other like cats and dogs simply to "win." My point being, try to hire the "right" lawyer from the start, that you feel comfortable with, who is knowledgeable and can develop with you a logical strategy for your case and seems to have several gears that he/she can switch to as may be necessary.
We Are Experienced Ohio Divorce Lawyers
The lawyers at Holzfaster, Cecil, McKnight & Mues are committed to providing our clients with excellent individualized representation and sound legal advice. Feel free to learn more about our firm at our website at www.hcmmlaw.com. If you live in the Dayton or Southwestern Ohio area and are considering a divorce, please contact us at (937) 293-2141 or email us here. We would welcome an opportunity to discuss your situation.
Click Here To Contact Us Using Our Website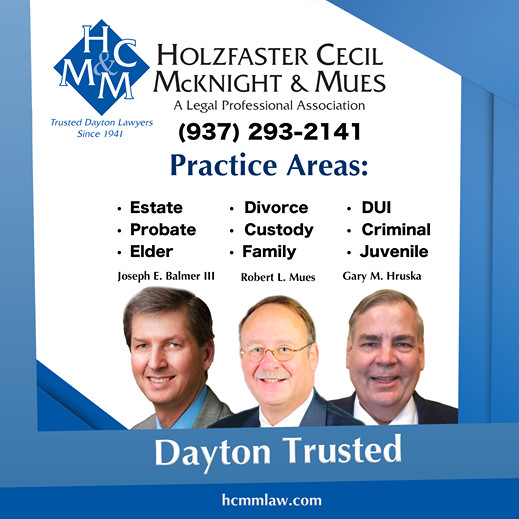 © 2021, Ohio Family Law Blog. All rights reserved. This feed is for personal, non-commercial use only. The use of this feed on other websites breaches copyright. If this content is not in your news reader, it makes the page you are viewing an infringement of the copyright.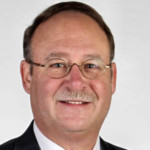 About The Author: Robert L. Mues
Attorney Robert "Chip" Mues has been focusing his legal practice throughout Southwest Ohio primarily in divorce and family law matters since 1978. Chip is passionate about family law and has proudly published the Ohio Family Law Blog since 2007. In addition, he is the managing partner of Holzfaster, Cecil, McKnight & Mues. To learn more about him or the law firm, visit the firm's website at www.hcmmlaw.com. Appointments are available in person, over the phone or by Zoom. Call us at 937 293-2141.
Searching for a Divorce Lawyer? Reflections After 40 years of Divorce Practice…