New Ohio Law Protects Social Workers And Veterinarians From Criminal Or Civil Liability If They Report Suspected Animal Abuse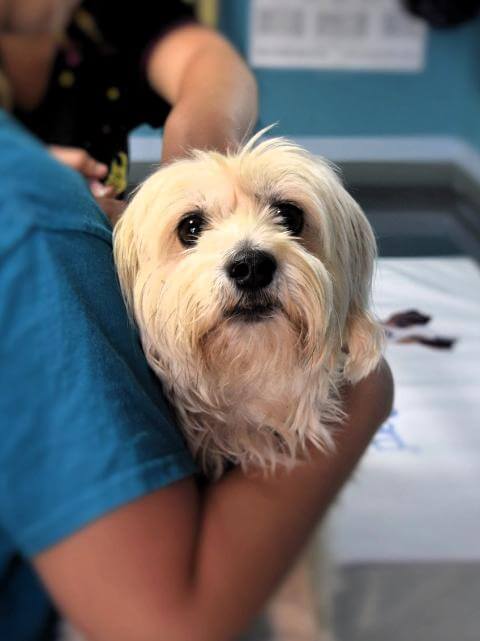 Sadly social workers who have seen signs of what they suspect might be animal abuse, are reluctant to report it out of fear of retaliation from their client or perhaps violating their client's privacy. Fortunately Ohio Governor, Mike DeWine has signed a bill that will attempt to change that. On April 6, 2021, Ohio House Bill 33 will take effect. It is a bill that makes it a requirement that a veterinarian or a social worker who suspects animal abuse must report it to authorities.
This law is also attempting to create a system of cross-reporting. If dog wardens or animal control officers witness animal, child or elder abuse they are mandated to report that to social services professionals. If the people that are reporting these incidents are doing so in a manner of "good faith", they will be protected by the law making them immune from criminal or civil liability.
New Bill Would Make Animal Abuse A Fourth-Degree Misdemeanor
The bill was introduced in February of 2019 by two Republican representatives, Laura Lanese from Grove City, and Sara Carruthers from Hamilton. Animal activists as well as people working in careers that this bill will affect, have shown widespread support for the bill. There was no testimony against the bill and only two house members voted against it. They were Republicans Ron Hood, from Ashville and Bill Dean from Xenia. This law would be a fourth-degree misdemeanor, and violators could receive up to 30 days jail time and be fined up to $250.00.
In implementing the new law, organizations such as the Ohio chapter of the National Association of Social Workers, and the Ohio Veterinary Medical Association are working on materials to help educate members about what the bill is asking them to do. Dr. Rustin Moore, who is the dean of OSU College of Veterinary Medicine said, "Veterinarians have always and will always take animal abuse and neglect very seriously. We didn't need a law to make us do that. Having said that, this law is very helpful, so they can feel comfortable moving forward, particularly in cases where things might not be crystal clear." Moore believes that having the information available is important for those who might suspect something but are unsure of where to start.
HOW MIGHT THIS ISSUE AFFECT VIOLENCE AGAINST PEOPLE?
Unfortunately it is a well-known fact that a person who abuses an animal, may also exhibit violence against people. Lori Carlson, who is president of the Ohio Animal Welfare Federation was recently interviewed for an article in The Columbus Dispatch. She said "If we see animal abuse, there are probably other things happening in the home regarding the people". She believes that animal abuse is a red flag. Some animal abusers will use pets as a means to get the human victims to stay, or perhaps will hurt a pet in order to show control. Shockingly, the Animal Welfare institute, located in Washington D.C., has found that 49% to 71 % of domestic violence victims acknowledged that their pets had also been harmed, killed or threatened by their abuser.
Many shelters don't allow pets, and that could factor into a person not wanting to leave out of fear for the safety of their pet. In 2019, the Columbus Humane Society teamed up with a Lutheran Social Service shelter, Choices for Domestic Violence Victims, to open an on-site kennel at the shelter so that victims of abuse can bring their pets.
Violence To Humans Or Pets Is Wrong
Rachel Finney, the executive director and CEO of the Columbus Humane Society feels that House Bill 33 "will strengthen cross-reporting on both sides. Now social workers and veterinarians, as professionals with civil immunity, won't have to worry about risking their livelihoods, their business or their reputations when they report suspected abuse." Click here to read the new law.
Violence to humans or pets is wrong! As a society we all need to try our best to prevent domestic violence to people or animals. As you can see, laws are slowly changing to treat pets/animals as more than inconsequential chattels or personal property.
© 2021, Ohio Family Law Blog. All rights reserved. This feed is for personal, non-commercial use only. The use of this feed on other websites breaches copyright. If this content is not in your news reader, it makes the page you are viewing an infringement of the copyright.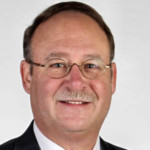 About The Author: Robert L. Mues
Attorney Robert "Chip" Mues has been focusing his legal practice throughout Southwest Ohio primarily in divorce and family law matters since 1978. Chip is passionate about family law and has proudly published the Ohio Family Law Blog since 2007. In addition, he is the managing partner of Holzfaster, Cecil, McKnight & Mues. To learn more about him or the law firm, visit the firm's website at www.hcmmlaw.com. Appointments are available in person, over the phone or by Zoom. Call us at 937 293-2141.
New Ohio Law – Mandatory Reporting of Animal Abuse