Dayton Law Firm Offers 20% Discount on Estate Planning for New Clients Sheltering in Place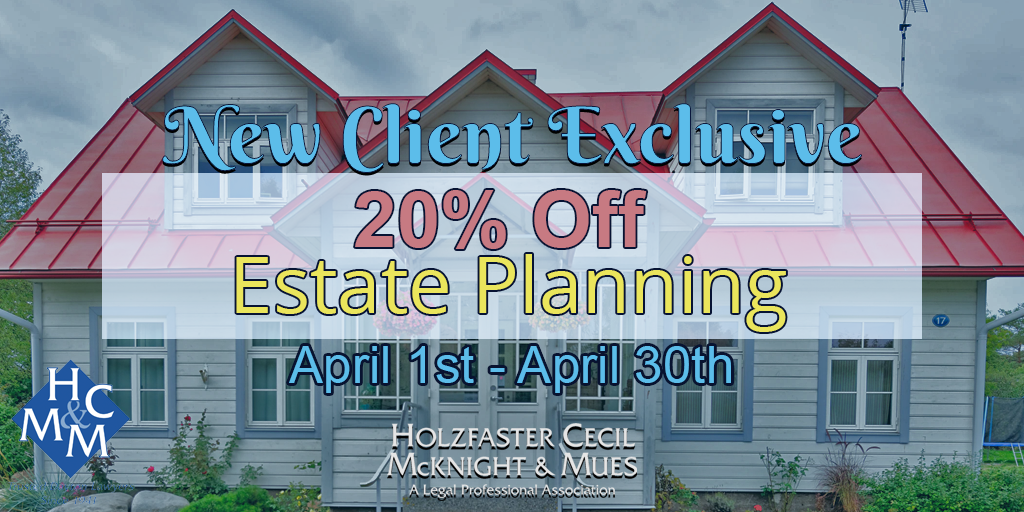 For Immediate Release
Holzfaster, Cecil, McKnight & Mues adapts practice, offers new clients discount on estate planning services, with over-the-phone, social-distancing-compatible consultation appointments available
Dayton, OH. — The law firm of Holzfaster, Cecil, McKnight & Mues today announced that it is offering a 20% discount for new clients on all estate planning documents and services during the month of April. The announcement comes in response to a growing need of Ohioans, who are responsibly sheltering in place while preparing for the possible aftermath of COVID-19.
Like toilet paper, estate planning documents are things you don't think about until you need them, and realize you don't have them. However, what documents you have and how they are prepared will greatly affect your loved ones after you are gone. So, the best way to avoid a messy and expensive fight over your estate, is to have an attorney skilled in the area of estate planning prepare your documents BEFORE you need them.
While toilet paper may be hard to find these days, exemplary estate planning services are fortunately, just a call away. Call 937.293.2141 today to reach the firm of Holzfaster, Cecil, McKnight & Mues. A pillar in the Dayton community, the law firm has served the legal needs of Dayton area community since 1941. They are standing by in this time of crisis, ready to prove that quality estate planning doesn't need to be confusing or expensive! To learn more about the firm, go to their website at www.hcmmlaw.com
"With the rapid developments of COVID-19, we are seeing a rising need for estate planning; that is, the legal protection of a person's family and assets," says attorney and managing partner, Robert "Chip" Mues. "Our clients want to be ready for the unimaginable, and our team has the capacity and tools required to provide these services in an affordable, professional, and accommodating manner that is compatible with social distancing guidelines."
Holzfaster, Cecil, McKnight & Mues Estate Planning practice area is led by Attorney Joseph E. Balmer III, one of just roughly 25 attorneys in the Dayton area to be certified as a Specialist in Estate Planning, Trust and Probate Law by the Ohio State Bar Association. Balmer was also selected as a top Cincinnati/Dayton area wealth advisor and awarded the FIVE STAR Best in Client Satisfaction Wealth Advisor designation to financial professionals who have demonstrated exceptional client service and satisfaction.
When it comes to estate planning, working with a reputable attorney is important. Credentials matter. While this is a great time to tackle DIY projects around the house, estate planning is NOT something you should try to do on your own.
"There are two major problems with on-line wills," says Balmer. "One, many on-line wills are not state specific, and different states have different legal requirements with respect to the creation, format and execution of wills. Second, most people don't know what they don't know. Using a fill-in-the blank generic form will not necessarily address and optimize the specific wants, needs and most appropriate estate plan of the client."
If you or a loved one are interested in preparing a will, durable power of attorney, medical power of attorney, or an advance medical directive, Mr. Balmer and the team at Holzfaster, Cecil, McKnight & Mues in Dayton are standing by to consult with you– all in an easy to understand manner.
To take advantage of this 20% discount offer for new clients on all estate planning documents and services during the month of April, please call 937.293.2141 and mention this offer.
###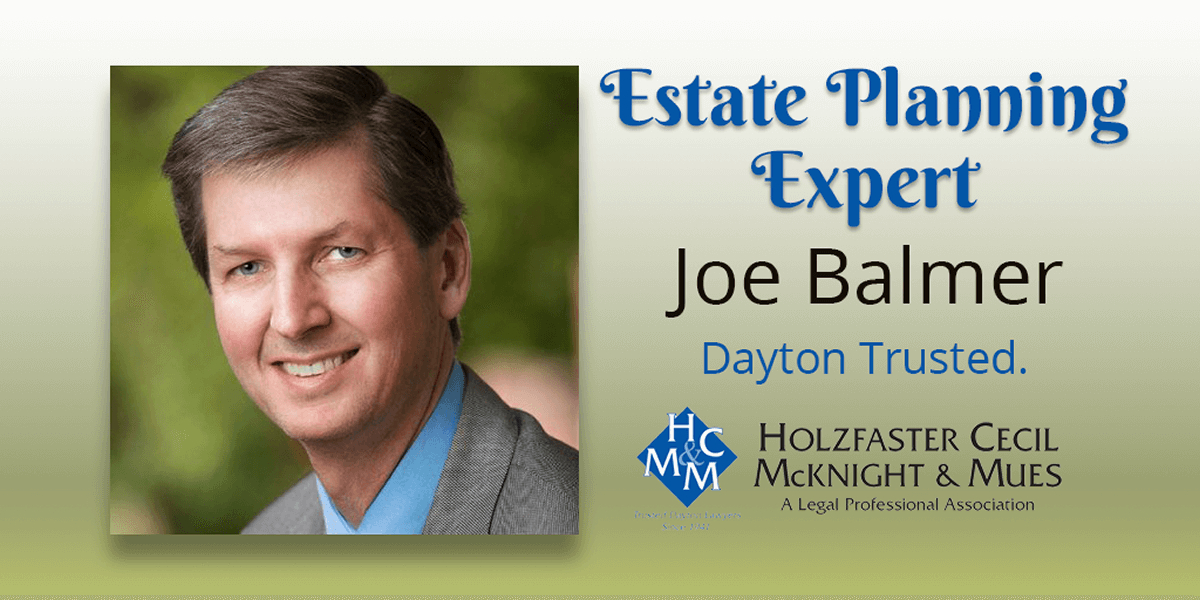 Contact: Chip Mues, Managing Partner
Holzfaster, Cecil, McKnight & Mues
1105 Wilmington Avenue
Dayton, Oh 45420
Phone: 937.293.2141
E-mail: mues@hcmmlaw.com
Website: www.hcmmlaw.com
Summary
Event
​
20% Discount on Estate Planning for New Clients During April 2020
Location
​
Holzfaster, Cecil, McKnight & Mues

,

1105 Wilmington Ave

,

Dayton, Ohio

,

USA

-

45420
Starting on
Ending on
Description
Dayton law firm, Holzfaster, Cecil, McKnight & Mues, offers 20% discount on Estate Planning for new clients sheltering in place during the month of April 2020.
Offer Price