Juvenile Law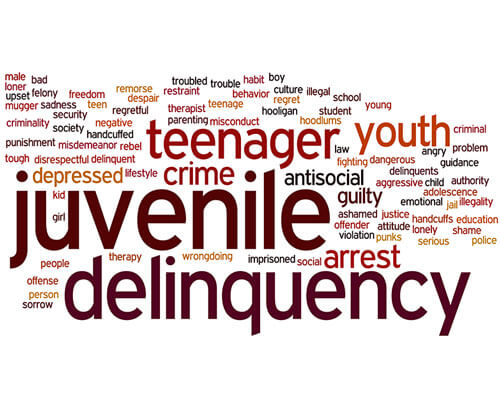 Our Dayton Ohio Juvenile Court Attorneys have extensive experience in helping families and juveniles with juvenile court cases. There is a broad range of proceedings that are conducted in Ohio Juvenile Court ranging from criminal delinquency actions and unruly proceedings to custody and support matters. Many times a juvenile will be charged with delinquency or unruliness and is locked up in detention pending adjudication and disposition of his/her case. The legal rights of juveniles differ considerably from those of adults who are criminally charged. Nonetheless, if you believe that the Ohio Juvenile Court judge is going to protect the minor, think again. While that may have been the original intention years ago when Juvenile Courts were created, as much attention is placed on rehabilitation of the minor as there is in protection of society. Our experienced Ohio Attorneys can help make sure that your child will be properly defended and represented in the Ohio Juvenile Court system in an aggressive yet compassionate manner.
Many parents find themselves dealing with their minor teenage child who has been issued a traffic ticket. Traffic tickets for minors in Ohio Juvenile Court are subject to a completely different set of rules and laws than those for adult drivers. Oftentimes, with proper legal representation, the traffic tickets for juveniles can either be dismissed or held in abeyance. Surprising to many, the consequences for traffic infractions for a minor can be quite significant.
Perhaps the area of Ohio Juvenile Court practice that most people are aware of when thinking about Juvenile Court are paternity and custody proceedings. Paternity actions are initiated by unmarried individuals wanting to convert their putative father's rights to that of a legal father's rights. Ancillary to these paternity actions are requests to establish custodial rights, shared parenting arrangements, payment of support, visitation and health and hospitalization insurance issues along with allocation of the dependency tax exemption. Our Ohio Attorneys are routinely involved in handling Ohio Juvenile Court cases throughout southwest Ohio including those in Montgomery, Greene, Warren, Miami and Clark counties.
Grandparents may also, in certain circumstances, file proceedings in Ohio Juvenile Court to be granted specific visitation time with their grandchildren. Typically, this occurs in situations where the grandparent has had a longstanding relationship with the child, and the parent, for one reason or another, decides not to allow contact between the child and his/her grandparent.
Our Juvenile Law attorneys are also frequently engaged in representing mothers and fathers in dealing with child protective services agencies. There are many situations where having an attorney represent and advocate for a parent in Ohio Juvenile Court can be extremely valuable. Child protective agencies have great latitude and discretion in determining whether a child will be removed from their home with their mother and father and placed in foster care. Further, the agency's position will carry a great deal of weight with Ohio Juvenile Courts, so being properly represented in these actions can be critical.
Below are links to learn more about juvenile court matters.
If you are involved with a juvenile court proceeding we can help you sort through options and to determine the best approach for your circumstances to accomplish your objectives.
Contact us now for all your Ohio Juvenile Court concerns or issues!
Don't hesitate to contact us at (937) 293-2141 or email us. There is also a Quick Contact form to contact us for an appointment. Additionally, we have an emergency phone number (937) 760-4357 that is answered by one of our Ohio Juvenile Court attorneys 24/7.
Ohio Paternity Actions
Our Dayton Ohio Attorneys appear in area Juvenile Courts most every day often helping clients with establishing their paternity rights. Read more about Ohio Paternity Actions.
Ohio Custody Proceedings
Custody proceedings in Ohio Juvenile Courts can be high conflict litigation. Be sure to hire Dayton, Ohio, lawyers skilled in these matters. Read more about Ohio Custody Proceedings.
Ohio Grandparents' Claims
When can a grandparent successfully obtain Court-ordered visitation rights? Our Dayton lawyers will analyze your circumstances. Read more about Ohio Grandparents' Claims.
Representing Parents in Children Services Actions
Are you battling with an area Child Welfare Agency? Hire an experienced Dayton, Ohio, lawyer to help you. Read more about Representing Parents in Children Services Actions.
Ohio Criminal and Delinquency Action
Need legal assistance navigating through an Ohio Juvenile Court in a criminal or delinquency action? Our experienced Dayton, Ohio, Lawyers can help. Read more about Ohio Criminal and Delinquency Actions.
Ohio Unruly Proceedings
Parenting is difficult! Our Dayton, Ohio, lawyers can assist you or your child in Ohio Juvenile Court unruly proceedings. Read more about Ohio Unruly Proceedings.
Ohio Traffic Tickets for Minors
Has your teenage son or daughter received a traffic ticket and is required to appear in an Ohio Juvenile Court? Our Dayton lawyers can help. Read more about Ohio Traffic Tickets for Minors.