Litigation Matters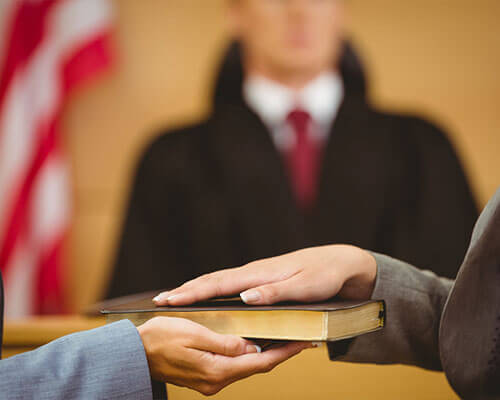 It is not unusual for individuals or businesses to become embroiled in disputes with another party. When these types of disputes cannot be readily resolved, you likely need a skilled litigation attorney.
Our lawyers will listen to you and analyze the facts and advise you about the law.  Not all lawyers are experienced trial litigators. The majority of the lawyers at Holzfaster, Cecil, McKnight & Mues have years of extensive litigation experience. We handle all types of litigation matters throughout Dayton and Southwestern Ohio including:
Business Disputes
Breach of Contract
Criminal, Domestic Violence and Traffic Cases
Will Contests, Guardianships and Probate Litigation
Complex Divorce and Family Law Cases
Personal Injury and Car Accidents
Real Estate & Eviction Matters
In addition to court litigation, we have resolved significant business and other monetary disputes utilizing mediation and arbitration proceedings.
Whether you are the plaintiff or defendant, hiring an aggressive, qualified litigation attorney is crucial in achieving a successful outcome in your case. We think outside the box and will always provide you with trusted sound legal advice. Contact our litigation attorneys at Holzfaster, Cecil, McKnight & Mues at (937) 293-2141 to schedule an appointment today!