Miscellaneous Matters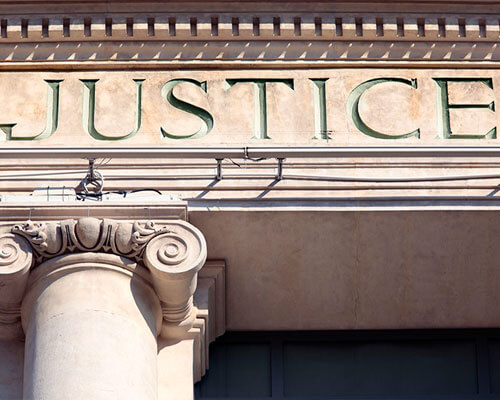 Your Dayton, Ohio, General Practice Attorneys!
If you are unsure of the type of attorney you need and have not found another description that better fits your situation, an Ohio general practice attorney may be able to assist because of his/her diversity in many legal practice areas.  A general practitioner may be able to give you a broader picture of the options and consequences you are dealing with.  A general practice attorney may also be a good fit for a person or business needing legal counsel and advice in more than one area of law.  For example, a person may want information on forming a business as well as considering estate planning implications.  Or, if you have regular legal issues such as those that sometimes plague small businesses, you may find that a general practitioner who can help in all the areas may get to know you and your business better rather than retaining a new lawyer every time you have some sort of problem. We also handle many Real Estate matters (see below).
Our Dayton, Ohio, attorneys have been assisting clients throughout Southwestern Ohio for over 75 years. Our breadth of both experience and legal knowledge sets us apart from other Dayton, Ohio, Lawyers.
There are certain specialty areas of law in which we do not practice.  Those include: patent law, bankruptcy, Social Security matters, discrimination/employment issues, lemon-law cases, and tax controversies. Keep in mind that a general practice lawyer (or any lawyer for that matter) has a responsibility to seek assistance from lawyers of a certain specialty where such specialization or additional expertise is needed.  We routinely operate in a multi-disciplinary manner and depending upon the nature of the representation, the "team" may include Certified Public Accountants, therapists, financial planners, appraisers, and other professionals.
Ohio Real Estate Matters
Almost all Ohioans at one or more occasions will be faced with issues involving Ohio Real Estate Law. Our Ohio Attorneys can help you no matter what real estate issue you are facing. One of the most common situations may be buying or selling a home, but our Dayton Ohio Real Estate Lawyers also deal with commercial and complex construction cases. Our Ohio Attorneys at Holzfaster, Cecil, McKnight & Mues, LPA have been assisting individuals and businesses through Southwest Ohio for over 70 years with their Ohio Real Estate Law matters.
Seeking the advice of an experienced Ohio real estate attorney can save you thousands of dollars and often times result in eliminating litigation. If you are considering buying or selling a home, we can prepare or review the appropriate real estate contract to ensure that your interests are fully protected. Our Ohio Attorneys will gladly review loan documents and closing statements and even hold the closing at our office and attend it with you for your convenience.
Landlord or tenant rights issues can be complicated. There are some very specific steps that must be followed in any Ohio Real Estate Law eviction proceeding. Failing to discuss these issues with an experienced real estate attorney may result in a tenant being improperly evicted or a landlord having to begin the eviction process again from the beginning. Not good! Regardless of which side you may be on, having an experienced Ohio Real Estate attorney at your side can be invaluable. Be sure to understand in advance whether or not what you believe the agreement to state will be ultimately enforceable if there is a breach. The old adage about "an ounce of prevention is worth a pound of cure" certainly is applicable when it comes to making sure that your property and real estate transactions are completed properly from a legal viewpoint.
Further, our Ohio Lawyers do a considerable amount of estate planning which oftentimes includes review of the real estate deed to determine whether or not the form of ownership of the property would require a probate proceeding or if the property upon death would avoid probate altogether. Obviously, whenever it logistically makes sense, a new survivorship deed can be inexpensively prepared to allow the property to pass to the donee and avoid a costly probate proceeding.
Our Ohio Attorneys can help you sort through your options and protect your rights and help you accomplish your objectives.
Contact us now for all your Ohio Real Estate Law needs!
If you have questions regarding Ohio Real Estate Law, don't hesitate to contact us at (937) 293-2141 or email us. There is also a Quick Contact form for your ease in responding to us. Additionally, we have an emergency phone number (937) 760-4357 that is answered by one of our Ohio Real Estate Law Attorneys around-the-clock.
Ohio Real Estate Contracts
Ohio Real Estate Law and contract nuances often warrant the assistance of knowledgeable lawyers to avoid costly pitfalls later on. Our Dayton, Ohio, Lawyers can help! Read more about Ohio Real Estate Contracts.
Ohio Deeds
Having an updated deed can save you or your heirs a lot of money. Have you had yours reviewed? Our Dayton, Ohio, Lawyers will help. Read more about Ohio Deeds.
Ohio Eviction Issues
Landlord/Tenant law in Ohio can be perilous without advance legal advice regardless which side you are on. Our Dayton, Ohio, Lawyers can guide you appropriately. Read more about Ohio Eviction Issues.
A good general practice lawyer can be as valuable as a trusted family doctor who is adept at identifying and resolving medical problems and recognizes when to seek the involvement of a specialist.
Payment Methods
In addition to cash, checks and money orders, Holzfaster, Cecil, McKnight & Mues accepts Visa, MasterCard, American Express and Discover credit cards. For your convenience, all clients may pay their bill or replenish their retainer electronically online with a credit card. Click here to make a payment online.