Shouldn't Your Dayton, Ohio, Divorce Attorney Be Rated As A Top "Superb" Lawyer?
MARCH 17, 2018
FOR IMMEDIATE RELEASE
DAYTON, OHIO – No one wants to get a divorce or find a divorce lawyer. If you find yourself in such a situation, locating the "right" divorce lawyer can be a bit daunting. It makes good sense to get attorney recommendations from friends and colleagues. But, further "due diligence" research is wise as well as doing some online research. This can pay major dividends. Read former client reviews posted online and drill down deeply into the websites of prospective lawyers. Many will have videos you can view to evaluate how your personalities might mesh. Are they passionate about divorce and family law litigation and recognized as "authorities" in the field? As an experienced divorce attorney and the publisher of the Ohio Family Law Blog since 2007, I run into many individuals very unhappy with their prior legal representation. So, include in your "due diligence" research, checking the attorney's ratings from a recognized impartial attorney rating companies, such as AVVO.
AVVO is a national organization that rates attorneys in specific regions throughout the country. AVVO is recognized as one of the leading websites where consumers go to find information about attorneys. AVVO includes attorney ratings, and provides profiles for over 90% of licensed attorneys in the U.S. They also include client reviews, peer endorsements and any disciplinary histories.
AVVO's comprehensive rating system carefully reviews a lawyer's background and overall profile, which includes years in practice, disciplinary history, professional achievements and industry recognition. AVVO performs rankings in 19 different legal categories and periodically collects background data from multiple sources, including state bar associations, court records, lawyer websites, and other pertinent information. Importantly, AVVO utilizes a system which uses a mathematical model which is confidential. There is no room for bias and ALL lawyers are graded by the same algorithm.
Robert "Chip" Mues, the Managing Partner of the Dayton, Ohio, law firm of Holzfaster, Cecil, McKnight & Mues, is rated a 10 out of 10 and as a top "Superb" lawyer. Mr. Mues concentrates his practice primarily in divorce and family law matters and litigates cases in Dayton and throughout Southwestern Ohio.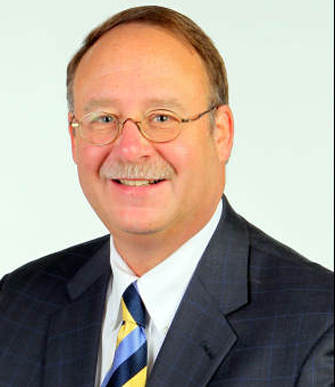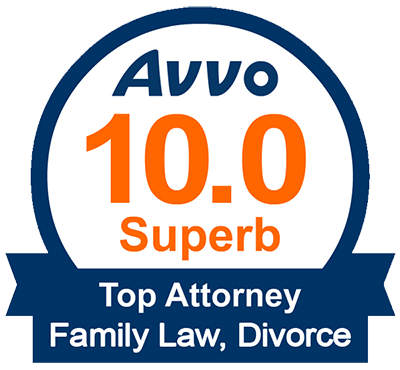 If you are considering filing for a divorce and live in Dayton or Southwest Ohio, our experienced divorce lawyers would welcome an opportunity to discuss your situation. Please review our website at www.hcmmlaw.com or go to www.OhioFamilyLawBlog.com   to connect to the firm's Ohio Family Law Blog. We welcome your call us to schedule an appointment at (937) 293-2141.
About Holzfaster, Cecil, McKnight & Mues, LPA:
The firm has been providing the Dayton, Ohio, region with exemplary legal services in the areas of divorce, family law, custody, estate administration, probate, elder law, business and personal injury for over 75 years. The firm has unveiled several YouTube videos via its website including a video biography of Chip Mues. and The firm also launched the Ohio Family Law Blog at www.OhioFamilyLawBlog.com in 2007, responding to the need for around-the-clock, on-line information regarding family law and divorce issues. This blog is updated weekly and has attracted the attention of media outlets around the globe, including BBC radio in London, England.  For more information about the firm go to https://www.hcmmlaw.com  or call 937.293.2141 or the 24-hour emergency number of 927.760.4357.   If you are looking for a Dayton, Ohio, Attorney, please contact our law offices of Holzfaster, Cecil, McKnight & Mues.  We have been providing exemplary legal advice for over 75 years. Our attorneys have been recognized and received awards for their commitment, strong ethics, and vast knowledge in their areas of practice.
Contact Information:
Robert "Chip" Mues – Managing Partner of Holzfaster, Cecil, McKnight & Mues
Phone: 937.293.2141
Email: mues@hcmmlaw.com
Website: https://www.hcmmlaw.com
Ohio Family Law Blog: http://www.OhioFamilyLawBlog.com
Twitter @hcmmlaw & Facebook facebook.com/hcmmlaw