Child Abuse: Non-Abused Siblings Who Remain at Home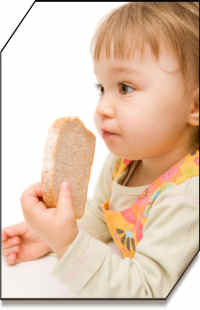 A recent study identifies the nation's most dangerous traffic intersection. It's at Flamingo Road and Pines Boulevard in Pembroke Pines, Florida. The insurance company's engineer who compiled the report notes that the intersection meets appropriate design standards and is regulated by traffic lights. He said traffic volume and driver error were two important factors in the high number of crashes.
Child Abuse and the Dangerous Child Protective Services Intersection
One of the most dangerous intersections of every state's child welfare system is the decision whether to remove or leave non-abused siblings in a home in which another sibling has been a victim of child abuse or neglect.  Like the dangerous intersection in Pembroke Pines, CPS workers often face high caseloads ("traffic volume") and constant life-threatening decisions (the possibility of "driver error").
A Pennsylvania case involved "an appeal from the determination of dependency where the adoptive father committed sexual child abuse upon one of the children. The trial court removed the victim child from the home, placed her into foster care while allowing the non-abused child to remain under court ordered protective supervision in the parents' home." The Pennsylvania court wrestled with this knotty issue: "When a finding is made that a child is well cared for, safe in his parents' home, and has neither been physically or sexually abused, can the child be found dependent because a sibling has been abused or neglected?" Because another child of the parent "had been the victim of physical abuse resulting in serious bodily injury, sexual violence or aggravated physical neglect by the parent" the court determined that there were sufficient "aggravating circumstances" as defined by Pennsylvania statute and ASFA to designate the non-abused child as dependent. Yet, as Bean (2009) notes, the vagueness of the "aggravated circumstances" exception "invites inconsistent and thus unpredictable decisions about when a state should expend efforts to reunite a child with his or her parent." The court went on to eloquently frame the challenging legal landscape: "The trial court had the unenviable responsibility of evaluating the testimony of parents, children, expert witnesses, CYS officials and other interested parties. The factual determinations had to be melded with intricate legal concepts, which balance the rights of the parents to care for and control their children while protecting the welfare and safekeeping of the children to assure them a wholesome and adequate life."
Accordingly, even if CPS finds safety concerns, it may still determine that it is safe to leave an at-risk child or his or her siblings in the home where there has been child abuse. In that event, a safety plan is created by ensuring that needed support is organized or provided to help preserve and stabilize the family.
It is axiomatic that trauma to one child reverberates throughout the family, disrupting its balance and creating potential dire consequences for the non-abused siblings (Hill, 2003). For this reason, as Hollingsworth, Glass and Heisler (2007) write, "It is imperative during an investigation of abuse in which a targeted child has endured physical abuse, neglect, or bizarre discipline that the siblings also be evaluated"(pp. 84-85).
Just as we rigorously evaluate dangerous traffic intersections to minimize future accidents, so too, additional research is needed to determine when it is safe to leave seemingly non-abused children in a home where substantiated child abuse or neglect has recently taken place.
About the Author:

About the Author:
Daniel Pollack is a professor at Yeshiva University's School of Social Work in New York City and a frequent expert witness in child welfare cases, including child abuse, neglect and dependency cases. Dan is a frequent guest contributor to the Ohio Family Law Blog. He can be reached at dpollack@yu.edu This article is adapted from one that was originally published in Policy & Practice, 70(3), 42, 44.
If you believe that a child may be a victim of child abuse or neglect, please contact a public children service agency by clicking on the above link!
© 2012, Ohio Family Law Blog. All rights reserved. This feed is for personal, non-commercial use only. The use of this feed on other websites breaches copyright. If this content is not in your news reader, it makes the page you are viewing an infringement of the copyright.

About The Author: Guest Contributor, Daniel Pollack
Daniel Pollack, MSSA (MSW), JD is a full professor at Yeshiva University's School of Social Work in New York City and Senior Fellow, Office for Foster Care and Adoption, University of Massachusetts Medical School, Worcester, MA.
Child Abuse: Non-Abused Siblings Who Remain at Home