Divorce Finalized? Financial And Legal Steps To Take Before You Can Start Your New Life!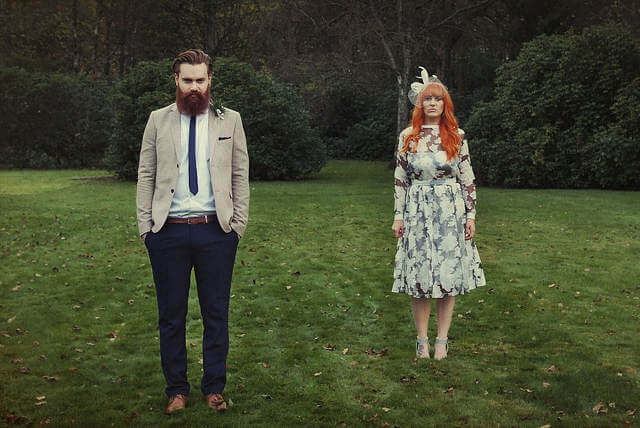 Hooray! Your divorce has been finalized and although it is a time filled with mixed emotions, it is a relief to know that the bickering is over, the court proceedings are over, the paperwork is over, and keeping your attorney on speed dial is over. However, before you start adjusting to your single life, there are a few things, both financially and legally, that you need to pay attention to.
Number 1: Thoroughly Review Your Divorce Decree
Why, you might ask? Of course you know what you agreed to, however it is easy to forget the small details regarding what your obligations and responsibilities. Have all the mentioned provisions been completed? For example, was a deed to have been filed? Are there are deadlines, such as amounts due for child support or for alimony? You should mark your calendar and write down any deadlines to be sure you meet all your obligations timely. Mark down the deadlines for your ex and contact your attorney if they are not met.
Number 2: Update Your Health Insurance Coverage
Typically, if you were covered under you ex's health insurance, you will have a short window to procure your own coverage. Under Federal Law, your employer must allow you to sign up for coverage even if it is not during an open enrollment time. If your ex-spouse is on your plan, you need to contact your health insurance company and make them aware of your new marital status and have your ex-spouse removed from your policy.
Number 3: Notifying Your Employer & Update Your Beneficiaries of Your New Marital Status
Be sure to notify your employer about your divorce. Review your life insurance. Who are your beneficiaries? Your former spouse may be named under beneficiaries of your company's plans and it is important that your employer is aware that you are no longer married. Now that you are no longer married, it may require a separation of your retirement accounts, so providing your employer the change in your status is important so that the process of transferring retirement can be started. Be sure when reading your Decree to note if the parties or the lawyers are responsible to prepare Court Orders to divide the retirement plans. Your tax status will also be affected so be sure to let your company's payroll department be aware of your divorce and review your deductions.
Number 4: Close Credit Cards and Any Joint Bank Accounts
Typically in most marriages, couples have joint bank accounts. Now that your divorce is official, it is wise to contact the bank and close any joint accounts that you have. That way your ex-spouse can no longer make any transactions from those accounts. Likewise, you need to contact the credit card companies and alert them to your single status. You need to close or freeze joint credit cards and remove your ex-spouse as an authorized user on your cards.
Number 5: Did You Take Back a Former Name?
If so, you will need to make a trip to the local Social Security office. If you have decided to return to your former name, these changes will need to be documented and you will need to obtain a new Social Security card.
Number 6: Update your Estate Planning Documents
Don't forget to review your Last Will & Testament, Financial Power of Attorney and Health Care documents with a lawyer. Also, as indicated in number 3 above, be sure to review and update all your designated beneficiaries.
Most importantly, you need to take care of yourself. Going through a divorce can be exhausting, mentally, emotionally and physically draining. Even though the actual divorce is in the books, it is important that you muster up the strength to address the above issues before you can finally breathe a sigh of relief. It is very important to take care of all these loose details. Don't naively think that when you get your Final Decree in the mail that you can just stick it in the desk drawer and start your new life!
The lawyers at Holzfaster, Cecil, McKnight & Mues are committed to providing our clients with excellent individualized representation and sound legal advice. Feel free to learn more about our firm at our website at www.hcmmlaw.com. If you live in the Dayton or Southwestern Ohio area and are considering a divorce, please contact us at (937) 293-2141 or email us here or you may use the button below. We would welcome an opportunity to discuss your situation.
© 2018, Ohio Family Law Blog. All rights reserved. This feed is for personal, non-commercial use only. The use of this feed on other websites breaches copyright. If this content is not in your news reader, it makes the page you are viewing an infringement of the copyright.

About The Author: Robert L. Mues
Robert Mues is the managing partner of Dayton, Ohio, law firm, Holzfaster, Cecil, McKnight & Mues, and has received the highest rating from the Martindale-Hubbell Peer Review for Ethical Standards and Legal Ability. Mr. Mues is also a founding member of the "International Academy of Attorneys for Divorce over 50" blog. Mr. Mues has also been a dog owner for 55+ years, and just recently, he and his wife are the owners of "Ralph", a rescued mixed Wire Hair and Jack Russell Terrier.
Important Steps to Take After Your Divorce Has Been Completed!