How to Request Interim Attorney Fees in Divorce Cases in Montgomery County, Ohio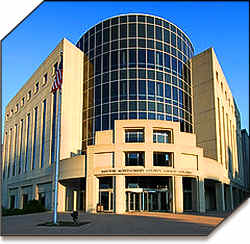 If you are a family law attorney practicing in Montgomery County, Ohio, you must be familiar with Local Rule 4.14(B) which reflects the following language:
"Upon the Court's own motion or motion of either party, interim attorney fees may be awarded without an oral hearing to allow an economically disadvantaged party to be adequately represented, or to adequately represent the interests of a minor child.  The Court may award such reasonable interim attorney fees as the Court deems necessary and upon such terms as are equitable.  In matters pending before a Magistrate, the Magistrate may determine an interim fee request under the procedures provided for Magistrate Orders."
The language of the rule raises several questions:
What are interim attorney fees?

"Interim attorney fees" are fees that could be awarded for the time between the filing of a Complaint for Divorce and the Final Divorce Hearing.  These interim attorney fees are requested so that both parties in the divorce proceeding have adequate monies to have their interests represented before the Court.

Who is the "economically disadvantaged" party or spouse?

The "economically disadvantaged" party or spouse is the one who may be described as follows:

The spouse who gave up working outside the home to remain a homemaker and/or the "stay-at-home" parent who remained at home to raise the children.  Years later, the identified party (usually the Wife/Mother) is without job skills, employment history, and/or work experience.
The spouse who is working either part-time or full-time but whose income is so much less than the income of the "financially advantaged" spouse/party.  For example, if Husband is an officer in the USAF at WPAFB and has income of $75,000 to $85,000 and if Wife works part time and has income of $20,000 to $25,000, Wife's counsel will want to file a Motion for

Interim Attorney Fees

as he or she is representing the "financially disadvantaged" spouse/party.
The spouse who is mentally and/or physically impaired and who is without the ability to work outside the home.  This party certainly has the need to have an award of interim attorney fees so that he or she can be adequately represented before the Court.
There are some potential problems with Rule 4.14(B).  For interim attorney fees, those include the following:
You can have two parties who are "financially disadvantaged" with neither one of them having the financial resources to be ordered to pay interim attorney fees for the other party.  In this instance, a referral to the Volunteer Lawyers Project ("VLP") may be entirely appropriate.  If either party qualifies for the VLP program based upon his/her income, they may be appointed counsel to serve on a "pro bono" basis.  This means that an attorney is provided to represent the party without that party paying legal fees or Court costs.
The award of interim attorney fees ($1,000 maximum) is usually not an adequate amount to pay for the ultimate legal services that will be incurred.  In our present economy, this is a very clear and present danger.  Can any of us afford, for our firms' sake, to undertake a "messy" or otherwise "difficult" divorce proceeding with no guarantee of being paid for same?  All private firms have overhead expenses to be paid – salaries, utilities, office overhead, malpractice insurance, membership dues, etc.  Providing unlimited free or pro bono work is not viable for any private attorney that wants to maintain their practice.
When Interim Attorney Fees Cannot Be Filed
What do I do in my practice of family law in regards to relating to interim attorney fees?  I request at the initial conference an appropriate retainer fee based on my review of the contested issues and estimate of the future work that will be needed.   If the client is without funds to pay a retainer fee, I ask them if they have family members who might be able to assist them with their legal expenses or do they have the ability to place the retainer fee on a credit card.  If the response is in the negative, I will not be able to represent them. I will refer them to the Volunteer Lawyers Project ("VLP") to see if they can help the individual.  Any award of interim attorney fees is speculative as is the actual payment of it by the spouse.
If you wish to read the 2013 Montgomery County Local Rules relating to interim attorney fees, click here.
© 2013, Ohio Family Law Blog. All rights reserved. This feed is for personal, non-commercial use only. The use of this feed on other websites breaches copyright. If this content is not in your news reader, it makes the page you are viewing an infringement of the copyright.

About The Author: Anne Shale
Anne Shale is of counsel to Dayton, Ohio, law firm, Holzfaster, Cecil, McKnight & Mues. She is a former registered nurse and concentrates her practice in Family Law and Divorce cases.
Interim Attorney Fees: Filing For The Financially Disadvantaged