Behavior Dangers: Poll Reveals Financial Or Marital Stress Can Affect Parents Behavior Toward Their Child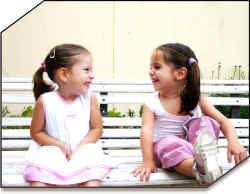 A recent 60 minutes "vanity fair poll" discussed numerous situations in which parents discussed their feelings, and opinions regarding their children.  The poll consisted of calling 1,000 adults nationwide and polling their opinion.
Some of the results were obvious, for example 90% of the parents polled stated that of all their children, they did not maintain a favorite, and all were equal in their eyes.  An article in Psychology Today discussed the dangers of not treating your children equal.  Stating often, a child personality and behavior play a large role in favoritism, in that parents often pick their "best" child.  This is also significant because once a child maintains the "favorite" role; this attention can mold their personality and behavior.
Another point the article makes is how stress, often financial or marital, can affect the way individuals approach their children, often creating a favorite, and reducing the ability to either mend a relationship or to show your true affection.
Another topic the poll considered was the "behavior blamed on parents" question, asking which behavior can most likely be blamed on parenting.  This question listed 6 choices, including: Picking on other kids (bullying), acting up on a plan, being a poor sport, not sharing, being rude to adults, and finally all of these/none of these.  Of the individuals polled, 4 out of 10 chose "being rude to adults", while 3 out of 10 chose "all of these/none of these."
In my opinion, I find it very interesting that with today's campaign against bullying, this trait wasn't picked more (only 10%).  While a child's personality and behavior do indeed develop on their own, I would venture to say that children are influenced by not only their parents, but the massive amounts of television, iPad, and electronic time they are bombarded with in today's culture.   The American Academy of Pediatrics urged the public to implement time limits for children and electronic devices.
Culture And Technology Affecting Behavior In Children?
In a survey conducted by New York Times, 90 percent of parents stated that their child, under 2 years old, watched at least some television shows daily.  With more and more entertainment being gauged towards younger and younger crowds, more parents will place their child in front of a television or tablet and take the hour or two of free time it brings.
Other questions asked bore similar cultural results, including 71% of parents believing children should choose their own religion.  Also, 72% of parents believe that corporal punishment (a.k.a. spanking) is sometimes acceptable.  65% of parents also stated that if their teenage child was arrested, they'd let them spend the night in jail.
What is the "Perfect Child"? Parents Might be Surprised!
These results concerning children are not surprising, our cultural norms often manifest themselves in parental behaviors, and change as the norms change.  To raise a good child, love them and teach them values and patience.
© 2014 – 2018, Ohio Family Law Blog. All rights reserved. This feed is for personal, non-commercial use only. The use of this feed on other websites breaches copyright. If this content is not in your news reader, it makes the page you are viewing an infringement of the copyright.

About The Author: Robert L. Mues
Robert Mues is the managing partner of Dayton, Ohio, law firm, Holzfaster, Cecil, McKnight & Mues, and has received the highest rating from the Martindale-Hubbell Peer Review for Ethical Standards and Legal Ability. Mr. Mues is also a founding member of the "International Academy of Attorneys for Divorce over 50" blog.
Parents Behavior During Divorce Can Often Lead To Child Favoritism