Greene County Domestic Relations Court Seminar To Help Children Succeed Post Divorce – A Review and Breakdown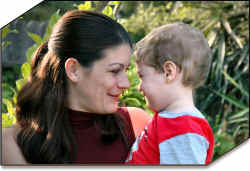 On Saturday, February 22, 2016, I had the opportunity to attend a seminar entitled "Helping Children Succeed After Divorce." The seminar was held at the Greene County Domestic Relations Court located at 595 Ledbetter Road, Xenia, Ohio. The cost for attending the program is included in the Court's filing fee for either a divorce, dissolution of marriage, or legal separation proceeding. The Court has three (3) two-hour seminars per month to accommodate the working schedules of all parties. Two seminars are held in the evening from 6:00 to 8:00 p.m. and one seminar is held on one Saturday per month from 9:30 a.m. until 11:30 a.m.
Parents of minor children are "ordered" at attend this seminar and a failure to attend could result in a loss of parenting time (also known as visitation) until the non-compliant parent attends the seminar. To schedule an appointment time for the mandatory divorce seminar, parties are instructed to call (937) 562-6249, Extension 0 to schedule their date and time to attend the workshop. Although parents must attend the mandatory divorce seminar, the parties are not required to attend the seminar at the same time and/or place.
Ginger Smith was the featured Speaker and Presenter for the Saturday seminar. Ms. Smith is currently working as a Mental Health Counselor and she used to work for Family and Children First, an agency working with families and children, in Xenia, Ohio. She provided each of the attendees (twenty of us) a fifty-two (52) page handbook entitled Helping Children Succeed After Divorce. During the seminar, she elicited information from the attendees and she used a Power-Point presentation on an overhead screen. She advised us that attendance at the seminar was "mandatory" per Judge Steven Hurley as research reveals that parents who complete the workshop spend less time returning to Court to resolve child-related issues than parents who have no such program to attend. A copy of Judge Hurley's Order Requiring Parties To Attend "Families Succeeding After Divorce" Seminar is attached hereto as Exhibit 1.
Our leader next discussed the Three Stages of the Divorce Process which often take place over a long period of time. Those Stages are set forth below:
Pre-Divorce Stage: Behaviors that may be exhibited at this stage include, but are not limited to, fighting, withdrawal from conversations, reconciliation efforts due to fear of being "alone", and diminished capacity to effectively parent the children of the marriage. Emotions that may be experienced include dissatisfaction with the relationship, disappointment, uncertainty, fear of failure, hurt, and/or guilt.
Divorce Crisis: Behaviors exhibited during this Stage include the following: consulting an attorney for advice, filing for divorce, considering all legal issues (custody, finances, division of property), using mediation or counseling services, physical separation of the parties, helping children cope, finalization of the divorce. Emotions that may be experienced include anger, resentment, blame, fear of losing custody, anxiety about finances and the future, and lowered self-esteem.
Post-Divorce Stage: This is a time for making peace with the past and rebuilding relationships, a time for healing. Behaviors noted during this Stage include making new friends/relationships, focusing on the future, resuming effective parenting, building and strengthening the co-parental relationship. Emotions experienced during this Stage include the following: sadness/loss, acceptance/resignation, relief, rediscovery of independence and autonomy, renewed self-confidence.
Our speaker noted that it may take several years to complete the entire process. And, she pointed out that some persons never adequately complete the process. These persons hold on to their anger and bitterness and permit their rage to consume them. This can lead to the deterioration of one's mental and/or physical health.
Ms. Smith next led a discussion about how children of various ages react to the experience of their parents traversing the divorce process. No matter the age or stage of the child or children, the parents can assist their child or children by exhibiting the following:
Give extra nurturance and affection.
Provide verbal reassurance – both parents repeatedly saying "I love you"!
Maintain consistency of persons and routines.
Avoid angry expressions and/or emotional outbursts in the presence of the child or children.
Do not fight in the presence of the children or permit them to "hear" any fighting.
Even if you have to "bite your tongue", do not try to alienate your child or children from the other parent.
The following topics or issues should not be discussed with your child or children: extra-marital affairs, money problems, drug or alcohol issues, financial problems, or personality problems.
The Seminar concluded with a twenty (20) minute video by Tamara D. Afifi on Ted Talk. She emphasized what parents must do to reduce the stress and anxiety experienced by the child or children during the divorce process. To access and view the video from the seminar entitled The Impact of Divorce on Children, Click here.
Seminar Should Be Mandatory Says Judge – Info Helps Children Through Divorce Process
I found the Seminar to be very interesting and informative. The attendees had many questions for Ginger Smith and seemed willing and able to share the experiences they were having in navigating the Divorce Process. I agree with Judge Steven Hurley that the Seminar should be mandatory as the information provided is so pertinent and important for the parties having a minor child or children.
© 2016, Ohio Family Law Blog. All rights reserved. This feed is for personal, non-commercial use only. The use of this feed on other websites breaches copyright. If this content is not in your news reader, it makes the page you are viewing an infringement of the copyright.

About The Author: Anne Shale
Anne Shale is of counsel to Dayton, Ohio, law firm, Holzfaster, Cecil, McKnight & Mues. She is a former registered nurse and concentrates her practice in Family Law and Divorce cases.
Divorce: Helping Children Succeed After Divorce Seminar – Hosted By The Greene County Domestic Relations Court