80% Of Teen Marriages End In Divorce, Teenage Brides At Risk For Abuse And Life Of Poverty
Are Teen Marriages Doomed To Fail?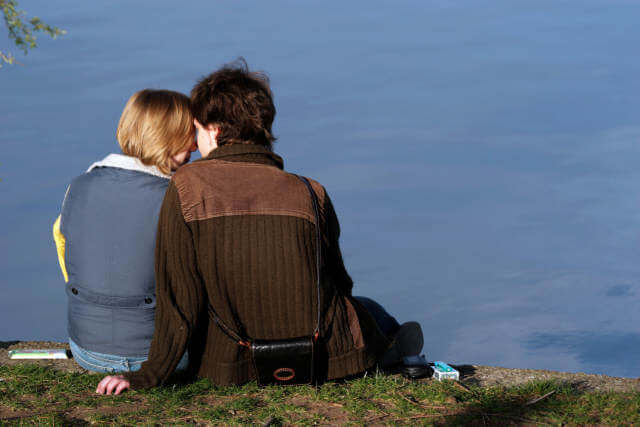 If you ask someone the percentage of marriages that end in divorce, it's likely that they will tell you 50%.  If this is true, and 1 in 2 unions will eventually end, then clearly couples that get married have an uphill battle to make it last.  On top of the typical hurdles that a marriage will have to overcome, a couple that chooses to marry while teenagers face an even more daunting task.
Dayton Daily News Investigation
In a study conducted by College of William and Mary law school, 80% of teen marriages ended in divorce. Click here to read the study.  In the face of such sobering statistics, Ohio has seen a recent push to change the age that teens are allowed to legally marry.  Currently, the law requires that females be at least 16, while males must be 18 to marry without judicial consent.  That being said, there are exceptions made for younger, pregnant teens, if they have parental consent and juvenile court approval.
An investigation by the Dayton Daily News demonstrated that between 2000 and 2014, 4,443 girls age 17 or younger were married in Ohio, including 59 who were 15 or younger.  In addition, 301 boys age 17 or younger were married, including 25 to women who were 21 or older.
Last fall, Ohio Senate Minority Leader Kenny Yuko, D-Richmond Heights, introduced Senate Bill 198  that would raise the marriage age to 18 for both the bride and groom, and allow 16 and 17-year-olds to marry with court approval.  The law would also effectively make it illegal for anyone under 16 to marry.  State Rep. Jeff Rezabek, R-Clayton, is also working to push a similar bill in the Ohio House. Nonetheless, the bills are currently stalled. Click here to read Senate Bill 198.
Ban Teen Marriages Before 18? Advocacy Groups Seeks Legislation
According to the Center for Law and Social Policy, "compared to girls who marry later, teenage brides have less schooling, less independence, and less experience of life and work."  Further, teenage brides are at a higher risk for being abused and living in poverty.  Unchained At Last is a national advocacy group seeking to totally ban teen marriages before 18 in all states.  Fraidy Reiss, the director of Unchained, stated that Ohio's attempt falls short because it still allows minors to marry at age 16 or 17.  She stated that, "when a child is forced to marry, the perpetrators are almost always the parents – so parental 'consent' does nothing to protect children.
This Ohio  bill doesn't give children any protections or rights; it's a victory for parents who want to forcefully marry off their children."  She was also quoted as saying, "shame on Ohio for having 16th century laws still on the books."
As we wait to see if the proposed teen marriages legislation goes through, one thing is clear: the problems a married couple faces increases exponentially if they marry in their teens!
© 2018, Ohio Family Law Blog. All rights reserved. This feed is for personal, non-commercial use only. The use of this feed on other websites breaches copyright. If this content is not in your news reader, it makes the page you are viewing an infringement of the copyright.

About The Author: Robert L. Mues
Robert Mues is the managing partner of Dayton, Ohio, law firm, Holzfaster, Cecil, McKnight & Mues, and has received the highest rating from the Martindale-Hubbell Peer Review for Ethical Standards and Legal Ability. Mr. Mues is also a founding member of the "International Academy of Attorneys for Divorce over 50" blog.
Teen Marriages and the Push for Reform in Ohio