Divorce Rate Increases With Reassignment Of Responsibility According To Study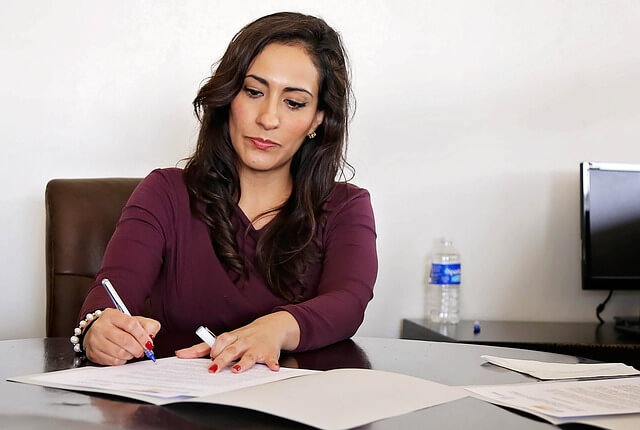 There are many reasons why a couple may file for divorce. According to a new study, marriages with "traditional" gender roles – meaning the woman's job takes a backseat, and the man is the breadwinner of the house – tend to fall apart if the woman finds herself in a more successful career.
This study used 30 years of data from the Swedish register, which followed job seekers before and after promotions. They also used divorce rates among women who were elected to a public office, and those who lost, compared with that of elected men. Could it be that the wife's promotion is more unexpected in a relationship that values the husband's role? Maybe the wife's promotion causes more stress in the relationship due reassignment of responsibility? Or possibly women chose to leave a relationship that doesn't offer flexibility and support for her career development?
MARRIED WOMEN ARE TWICE AS LIKELY TO GET DIVORCED WITHIN 3 YEARS OF A SIGNIFICANT PROMOTION…
This study took place over the course of 30 years, with the average age of participants being 50 years, and the average length of marriage being 20 years. Click here to read the actual published study. The research primarily focused on those in elected offices and CEO positions. For comparison data, four more comparable career paths were also studied. These careers were those of medical doctors, police, priests, and pharmacists.
In both the public and private sectors, the promotion of a married woman can lead to a 7% increase in the chances of a divorce. By these statistics, a promotion actually doubles the baseline probability of divorce for women, however this phenomenon doesn't hold true for their male counterparts. This analysis also suggests that couple formation can be an important factor that shapes gender representation in the workforce.
In contrast, couples who were more equal in position from the start of the marriage showed to have no impact following a promotion. The study also explores a potential "temptation effect" – that women divorce because the promotion exposes them to new potential partners.  This investigation reveals no correlation between the proportion 4 of men in the promoted women's pre-promotion workplaces and the probability to divorce. In the abstract, the authors stated, "
Wife With Higher Demanding Job Faces Greater Stress In Family Life Concludes Divorce Study
A tentative conclusion is that gender inequality in couple formation is a barrier to gender equality at the top of organizational hierarchies."  Further, "As long as there is little specialization in the opposite direction — households in which the wife is the dominant earner and the husband takes primary responsibility for childcare — the average woman will face greater stress in her family life when trying to obtain a highly demanding top job," Folke and Rickne concluded.
This study is quite interesting to read! Is this study and the reported phenomenon unique to Sweden? I suspect not. Over the years, I have handled many divorces for some very successful women who were the primary "breadwinner" in the family. This study  seems to mirror many of the circumstances that I have seen in those cases.
Publishers Note: I want to thank our newest employee, Jennifer Rison, for all her help researching and writing this blog article on divorce. Way to go Jennifer! Nice job!
© 2018, Ohio Family Law Blog. All rights reserved. This feed is for personal, non-commercial use only. The use of this feed on other websites breaches copyright. If this content is not in your news reader, it makes the page you are viewing an infringement of the copyright.

About The Author: Robert L. Mues
Robert Mues is the managing partner of Dayton, Ohio, law firm, Holzfaster, Cecil, McKnight & Mues, and has received the highest rating from the Martindale-Hubbell Peer Review for Ethical Standards and Legal Ability. Mr. Mues is also a founding member of the "International Academy of Attorneys for Divorce over 50" blog. Mr. Mues has also been a dog owner for 55+ years, and just recently, he and his wife are the owners of "Ralph", a rescued mixed Wire Hair and Jack Russell Terrier.
Divorce: Study Finds That Being Promoted May Double a Wife's Chances of Getting Divorced