New Reform Package BIll Will Change The Way Child Support Orders Are Calculated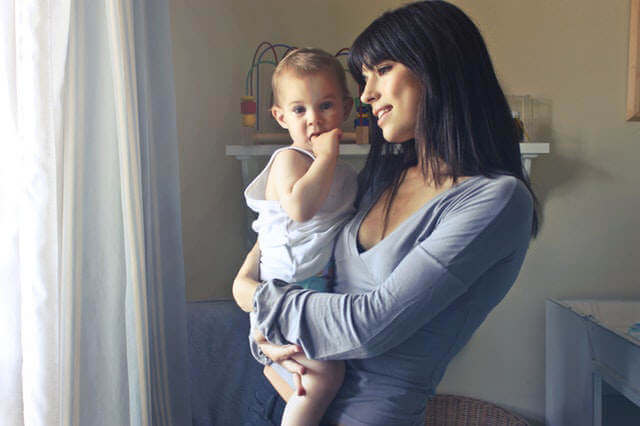 Before June 29th, 2018, the state of Ohio's formula used to calculate child support orders has not been reconfigured or changed since 1992. This has led to a massive amount (roughly more than a million dollars a year) of child support going uncollected and families in strife over trying to care for their children. Ohio House Bill 366 is a reform package that will change the way child support orders are calculated and is has just been signed by Governor Kasich. You might also hear it called Senate Bill 125, however it is the same bill as House Bill 366 with only minor technical changes that were made by the Senate.
For over a year, state Sen. Bill Beagle, R-Tipp City, and state Rep. Theresa Gavarone, R-Bowling Green, worked on this legislation. Beagle said child support reform is a complicated, emotional issue that eluded a fix for 25 plus years. House Bill 366 tries to balance concerns about fairness, collection rates and the well being of children, he said. He acknowledged that some families will see their child support orders reduced. "Our hope is by right-sizing the awards, collection rates will improve," Beagle said.
So what does this Child Support bill look like and what does it include?
This bill will update the economic formula used to calculate child support orders. Currently the calculation only accounts for families with a combined income of up to $150,000. This will be changed in order to account for families with a combined income of up to $300,000. It will also take into consideration who pays for health care coverage, medical expenses, and in addition, shared parenting time. The new bill will also change the minimum amount to be paid monthly for a child support order. The current minimum is a mere $50 a month but will be changed to $80 a month.
Low Income Parents Protected Under Self-Sufficency Reserve 
Before this bill was signed, state workers had to wait for lawmakers to make changes to the formula tables used, but now the state workers will be allowed to make changes and update the formula tables as they are needed. This new bill is going to affect low-income support payers by capping the allowable credit given for child care expenses so that the support payers are limited to only paying half the child care costs. Not only that, but low income support paying parents won't have to face child support orders that far exceed their ability to pay because there is a "self-sufficiency reserve."
This self-sufficiency reserve essentially means that child support orders will account for the payers need to pay their minimum bills for themselves so that they can contribute to the support for their children. A lot of the problems today with uncollected child support is due to the orders being so high that the paying parent (most often the father) can't even support himself with his income. So logically thinking, if he can't even afford to pay his rent, buy groceries, pay utility bills, then there's no way that he can also afford to pay the full amount, if any, of the child support order. In this sense, the self-sufficiency reserve is going to help relieve the pressure off of the support paying parent, even if it's only by a small degree.
Will New Child Support Orders To Help Relieve Pressure Off The Support Paying Parent?
On its face, it seems as though House Bill 366 has the purpose of reducing the amount of child support that goes uncollected. While this seems like a good idea, those opposed to the bill are concerned. They are concerned that this law, while it will relieve the pressure from the support paying parent it will also increase the pressure put on the low income single parents. This would require the single parent to find additional sources of income just to make up the difference. However, what's important to remember is that just because a court grants a high amount of child support does not mean that the paying parent will actually be able to pay that high amount.
Not being able to pay their support orders force many parents to go into the underground economy to try to make money under the table just to survive without having their wages garnished.
As previously stated though, this child support reform is going to take the pressure of the low-income paying parents by reducing the amount owed in way that is better suited for their ability to pay. This is a stronger reason to be an advocate of the bill because of the snowball effect it would create. If a court grants a lower child support order, then the paying parent would actually be able to make the payments, which would lead to more opportunities for them to see their child(ren) and would facilitate better relationships between the parents.
New Bill Signed By Governor Kasich
This bill has finally been signed by Governor Kasich with only minor technical changes from the Senate. This new bill will go into effect in nine months. While the bill has been signed, it will not be retroactively applied – the new rules will only be applied if there is a review of a current child support order. If there is a review of child support the old laws still apply.
Click here if you want to read the text of the law.
PUBLISHERS NOTE: I want to thank Ashlyn Gallant, a third year law student at the University of Dayton School of Law, who researched and wrote this blog article. She is externing with us for the summer. Well done Ashlyn!
© 2018, Ohio Family Law Blog. All rights reserved. This feed is for personal, non-commercial use only. The use of this feed on other websites breaches copyright. If this content is not in your news reader, it makes the page you are viewing an infringement of the copyright.

About The Author: Robert L. Mues
Robert Mues is the managing partner of Dayton, Ohio, law firm, Holzfaster, Cecil, McKnight & Mues, and has received the highest rating from the Martindale-Hubbell Peer Review for Ethical Standards and Legal Ability. Mr. Mues is also a founding member of the "International Academy of Attorneys for Divorce over 50" blog.
Ohio Law Will Overhaul the Entire Child Support System!