Equal Protection Clause Allows Discrimated Ohio Transgender Residents To Correct Gender On Birth Certificate
On December 16th, 2020, federal Judge Michael Watson of the Southern District of Ohio's Eastern Division found unconstitutional the Ohio Department of Health's policy which prohibited transgender residents from correcting their gender on their birth certificate. Ohio allowed for gender changes on birth certificates to be made until 2016. Judge Watson stated "the policy resembles the sort of discrimination- based legislation struck down under the equal protection clause in Romer v. Evans as nothing more than a policy 'born of animosity toward the class of person affected' that has 'no rational relation to a legitimate government purpose.' "
Judge Watson ruled in favor for four transgendered Ohioans to legally correct their birth certificate gender marker and overturn the state's decision to deny the correction of the gender mark on their birth certificates . The case, known as Ray v. Himes and more recently, Ray v. McCloud , was filed in March 2018 by Lambda Legal, the American Civil Liberties Union, the ACLU of Ohio, and law firm Thompson Hine LLP on behalf of four transgender plaintiffs: Stacie Ray, Basil Argento, Ashley Breda and an anonymous trans woman known as Jane Doe. The case decision can be accessed here.
"The Court does not disagree that accurate records are important, but it would find this argument more persuasive if Defendants could explain why permitting someone who is adopted to change the names of their parents on their birth certificate to reflect people other than the individuals identified on the document at birth does not affect the historical accuracy of the document and vital statistics, but changing a sex marker does," Judge Watson stated.
Ohio and Tennessee are the last of the fifty states to change this policy. Lambda Legal filed a lawsuit challenging Ohio's outdated policy refusing the correction of birth certificates for transgendered individuals. "This policy is not only archaic and out-of-step with the rest of America but also dangerous. Forcing transgender Ohioans to go through life with inaccurate birth certificates, a basic form of identification, unnecessarily exposes them to discrimination, harassment, and violence."
Court Ruling Favors Transgendered Ohioans By Correcting Birth Certificate Gender Mark
Ohioans are given the ability to correct the gender marker on other legal documents such as drivers' licenses, state identification, U.S. Passport, and social security information. In refusing to allow transgender people to correct their birth certificates, the state is "forcing transgender people to 'out' themselves every time they need to present their birth certificate which in turns exposes them to a range of unfair and discriminatory treatment, from denial of employment, verbal harassment, physical violence," noted Gabriel Arkles, senior staff attorney with the ACLU LGBT and HIV Project.
"Today's ruling affirms that the state must recognize the dignity and true identity of every transgender Ohioan. It is incredibly frustrating that our clients faced years of unlawful discrimination , but today we celebrate this victory as an acknowledgement to their commitment to justice," added Elizabeth Bonham, staff attorney for the ACLU of Ohio.
The Ohio Department of Health, which oversees and enforces the policy, has not yet indicated whether it intends to appeal the decision. We will keep you posted on this case!
PUBLISHERS NOTE: I want to thank our newest team member, Kelsie Winans for her help drafting this blog article. Well done Kelsie!
© 2021, Ohio Family Law Blog. All rights reserved. This feed is for personal, non-commercial use only. The use of this feed on other websites breaches copyright. If this content is not in your news reader, it makes the page you are viewing an infringement of the copyright.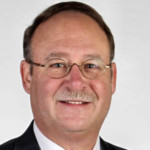 About The Author: Robert L. Mues
Attorney Robert "Chip" Mues has been focusing his legal practice throughout Southwest Ohio primarily in divorce and family law matters since 1978. Chip is passionate about family law and has proudly published the Ohio Family Law Blog since 2007. In addition, he is the managing partner of Holzfaster, Cecil, McKnight & Mues. To learn more about him or the law firm, visit the firm's website at www.hcmmlaw.com. Appointments are available in person, over the phone or by Zoom. Call us at 937 293-2141.
LEGAL ALERT: Federal Court Strikes Down Ohio Law Blocking Trans People from Amending Their Birth Certificates