Parents Facing A Divorce Grapple With College Costs For Their Child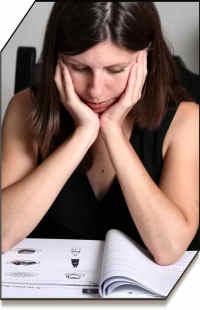 On September 5th, we posted a blog article about the necessity to be clear and precise in your divorce or dissolution documents if you chose to include a college expense provision.  Truthfully, since my two sons have already graduated from college, I have not paid close attention to these escalating costs.
I recently saw a very interesting article in the online version of the Dayton Daily News addressing the increasing cost of a college education throughout Ohio and particularly the increasing costs of the room and board portion.  That article also referred to a very interesting chart from the U.S. Department of Education (which I have a link to below) showing a breakdown of the present room, board and tuition costs at most Ohio college and universities.  Those costs are staggering! Nearly every college or university in Ohio saw an increase in room and board rates of nearly 30% between 2002 and 2015.
Having handled divorce cases for over 34 years, I see parents fighting over some petty and nominal costs yet agreeing to divide future college educational expenses with very little consideration.  Did you know that the total cost to attend the University of Dayton this year is $46,400.  Correspondingly, the cost to attend the main campus at The Ohio State University, including room board and tuition is $21,703.  So, I was thinking how important it is to emphasize these considerations in this follow-up post.
HYPOTHETICAL QUESTION:
If, for example, you now have a 12 year old child in 6th grade and were negotiating a divorce or dissolution, is it prudent to contractually take on that college support obligation which isn't required under Ohio law?
Since we don't have a crystal ball, how would parents know both the future costs and their likely ability to be able to pay for that child's college 6 years in the future?  There is so much information available these days online.  There is a college cost projection calculator which you can access it by clicking here.  It will calculate the college inflation rate and project the average cost, for example, from 2021 through 2025.  So what would it cost for your 12 year old child to attend 4 years at either the University of Dayton or The Ohio State University upon graduation from high school?  The cost for your child to attend the University of Dayton during that period of time would be over $309,000!  During that same period, if he or she attended The Ohio State University, the cost of the four-year degree would be nearly $145,000. Based on the increases in room and board rates over the last 13 years, I question if even these figures will be high enough!
Here are some suggestions for parents facing a divorce or dissolution grappling with this issue:
Look at this chart showing the present costs of most Ohio colleges and universities for starters.
Realize that, while you may have a moral obligation to help shoulder your child's college costs, there is not a legal requirement that you do so.
In this hypothetical situation, can you accurately know what your health, income and future marital status will be in 6 years?
Can you accurately predict what kind of a student your child will be or his/her motivation level in 6 years?
Try to determine your earnings and budgeting for 6 years from now.  Hard to do?
If you want to include some language in the divorce or dissolution agreement dealing with future college costs, SPEND A LOT OF TIME CRAFTING THE LANGUAGE with the help of an experience divorce lawyer.
Ask yourself, at a minimum, these questions:
Do both parents need to agree on the college choice?
Can it be a public or private school?  Any cap on its cost?
What costs are included and for how long?  Are travel expenses and semesters abroad added in?
Does the child have to attend full time?
Does the child, 1 parent or both pick the child's housing?  (There are some very "high end" costly options out there with pools, fitness centers etc.)
Does the child need to maintain a certain grade point average?
How are these costs allocated?  By the percentage of income of each parent or split 50/50?
How are grants and scholarships handled?
After analyzing all this, might it make more sense to either say nothing in the documents or something like: "Both parents are hopeful that Mary will attend college.  We believe that a post high school education is of paramount importance in today's society.  The three of us will discuss this issue together as the time for college approaches.  Jointly, we will try to formulate a reasonable plan including dealing with the costs, based on the totality of the circumstances at the time."
Beware Of College Provisions In Your Parenting Plan After Divorce!
Here's some food for thought.  Be smart.  Don't readily agree to include a college provision in your shared parenting plan or divorce/dissolution documents without very careful and deliberate consideration. Don't create a  ticking time bomb which might explode many years later and create a huge financial hardship in your life!
© 2015 – 2018, Ohio Family Law Blog. All rights reserved. This feed is for personal, non-commercial use only. The use of this feed on other websites breaches copyright. If this content is not in your news reader, it makes the page you are viewing an infringement of the copyright.

About The Author: Robert L. Mues
Robert Mues is the managing partner of Dayton, Ohio, law firm, Holzfaster, Cecil, McKnight & Mues, and has received the highest rating from the Martindale-Hubbell Peer Review for Ethical Standards and Legal Ability. Mr. Mues is also a founding member of the "International Academy of Attorneys for Divorce over 50" blog.
Divorce: College Costs – A Ticking Time Bomb?