When Things That Go Bump In The Night Are Not Sufficient Evidence For A Domestic Violence Civil Protection Order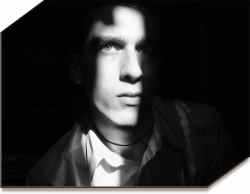 A couple weeks ago, my brother and I went back to our homeland of California to visit our parents and help them get ready for their move back to Ohio.  Nothing too crazy, just packing and re-sodding the yard.  And an occasional beer or two in the morning hours while we worked.  Don't judge.  We were on "vacation" and that whole time change thing was happening.  In any event, one morning we finished up our chores and were watching some television.  While flipping through the channels we came across Nightmare on Elm Street 2: Freddy's Revenge.  Not wanting to pass up a great slasher movie, we started to watch it.  About fifteen minutes in it became more of a comedy than a slasher movie.  But back in the 1980s that movie was crazy scary!  Like most slasher movies it had all the elements of the main characters getting messed with by Freddy until the big finale where they have to take Freddy on.  By now you have to be asking yourself what the hell does Freddy Krueger have to do with civil protection orders.  Well I am glad you asked because the facts surrounding Charles v. Peters, 2016-Ohio-125, fall just short of a good ole fashion slasher movie.
In Peters, Carla Charles requested the trial court to extend her Agreed Domestic Violence Protection Order against her daughter's father, John Peters.  Back in October 2012, Charles petitioned the trial court for Domestic Violence Protection Order against Peters, alleging that Peters had verbally threatened her.  After some further discussion, the parties entered into a Consent Agreement, and an agreed Domestic Violence Protection Order.  The order was for two years with an expiration date of December 21, 2014.
Fast forward two years and we find Charles petitioning the court to extend the protection order for another two years.  The motion's grounds for an extension were, "continued fear of the respondent due to ongoing stalking, harassment by both the respondent and a family member of respondent, threatening notes/writings and verbal threats made by respondent through another person."  Charles attached incident reports of suspected violations that were originally filed with the City of Xenia Police Department and the Greene County Sheriff."
During the hearing, Charles testified to six incidents that cause her to live in fear and afraid of what actions Peters has done and what Peters is going to do.  I took the liberty of listing said fears for clarity and easier reading.  You are welcome.
Charles believed that Peters entered her garage and stole a copy of the protection order from her car and left a single flower from her garden.  Charles admitted that no one saw Peters enter her garage, and that the incident occurred more than a year prior to the filing of her petition to extend the order.
Charles believed that Peters entered her home, when she was not present, based on her observation that the back door was left ajar, and a cigarette butt was left behind.  Charles admitted that no one saw Peters enter her home, and that the incident occurred more than a year prior to the filing of her petition to extend the order.
Charles believed that a key to her home was missing from her daughter's backpack, after her daughter left her backpack at the home of Peters's sister, where supervised had occurred.  Charles provided no other evidence from which to conclude that Peters was responsible for, or in possession of, the missing key.
Charles testified that her neighbor saw Peters's car parked in her driveway, when she was not home.  Charles attempted to introduce a photograph of the car in her driveway, but could not establish when the photo was taken.
Charles testified that she found two documents, written on the type of yellow carbon paper used by the Greene County Visitation Center.  The first document was found on the service door to her home garage, and it stated, "Time is running out."  The second document was a drawing her daughter brought home from the visitation center that contained a drawing of a tombstone, with the words "Mom" and "R.I.P."  Charles testified that it was not a child's handwriting.
Charles testified that she received a phone call from Peters's sister, and could her Peters yelling in the background.
In addition, Charles testified that she filed several police reports to complain that Peters was violating the protection order, but the police have never charged Peters with any offense as a result of her complaints.
Okay, so reading the above six fears, I can see how Charles was freaking out.  These six fears seem like a rough outline for a slasher movie.  Especially the description Charles gives during her testimony of finding a flower from her garden on her car.  Sure, it could have been someone else, but we all know who it was in this case!  But that is not good enough for the appellate court.
Writing for the majority, Judge Fain held:
"Under R.C. 3113.31(E)(1), a court may grant a protection order to bring about a cessation of domestic violence.  When a trial court grants a protection order, it must find that the petitioner has shown by a preponderance of the evidence that petitioner or petitioner's family or household members are in danger of domestic violence.  Domestic violence is defined in pertinent part by R.C. 3113.31(A)(1) as placing another person by the threat of force in fear of imminent serious physical harm or committing a violation of section 2903.211 or 2911.211 of the revised code."  Barton v. Barton, 2015-Ohio-3869.
Basically Charles had to prove, by a preponderance of the evidence, that there was domestic violence, menacing by stalking, or aggravated trespass.  After going through all statutes, the appellate court found that Charles did not meet her burden.
Personally, I think this case stinks in the sense that Peters was definitely screwing with Charles and I believe she still had a legitimate fear of Peters.  But without that solid evidence, there is not much the court can do in these situations.
Speak With Our Attorneys About Domestic Violence Protection Order Now!
More to the point, if you find yourself in a similar situation you will need an aggressive and knowledgeable attorney to take on your abuser.  Call our office, (937) 293-2141 or website to speak with an attorney who can assess your case and explain your domestic violence protection order rights.  Don't let your domestic violence abuser get away with this crap described above!
© 2016, Ohio Family Law Blog. All rights reserved. This feed is for personal, non-commercial use only. The use of this feed on other websites breaches copyright. If this content is not in your news reader, it makes the page you are viewing an infringement of the copyright.

About The Author: Thomas G. Kopacz
Thomas Kopacz is an associate attorney with Dayton, Ohio, lawfirm, Holzfaster, Cecil, McKnight & Mues and the managing editor of the Ohio Criminal Defense Law Blog. He is also a member of the Association of Ohio Criminal Defense Lawyers.
Protection Order: Proving Domestic Violence in a Court of Law can be Difficult