ALERT: New Voter Registration Address Confidentiality Law For Domestic Violence Survivors And Other Crimes, Passes In Ohio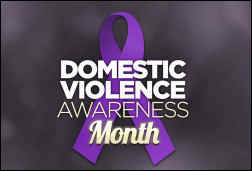 On October 6, 2016, Governor John Kasich signed a new law that allows domestic violence victims, as well as victims of rape, sexual battery, menacing by stalking and human trafficking, to secure an Address Confidentiality Program (ACP) number, assigned to a P.O. Box at the Ohio Secretary of State's office, to be used for all governmental records in Ohio.  Ohio's "Safe at Home" law allows victims to apply for a confidential address from the Secretary of State's office, which will not be accessible to an abuser trying to track them down.
State Rep. Mike Duffey (R-Worthington), a primary sponsor of the legislation, said in a released statement, "In one case, a woman was tracked three times as she moved to avoid her abuser, but because her address wasn't confidential, that abuser was able to find her and climb into her bedroom window at night carrying a gun. No person should have to choose between the right to vote and simply being safe at home".
Emergency Protection To Victims of Domestic Violence
This law will permit victims the freedom to register to vote, register a vehicle and complete many governmental forms without fear of disclosing their home address to an abuser searching public records in an ever-increasingly online world. There will be restricted access to the participant's true home address – governmental agencies on a need-to-know basis (such as county boards of elections to verify voter eligibility), the Secretary of State's office to administer the program and law enforcement officials to provide emergency protection to victims in the event of an eminent threat to a victim's safety.
October is domestic violence awareness month. More than 100 people died as a result of domestic violence in Ohio over the past year.  A total of 90 adults and 11 children were included in a snapshot of domestic violence incidents reviewed by the Ohio Domestic Violence Network. "We are absolutely certain there are cases we did not catch", Jo Simonsen, a director at the group, recently told an audience at the Ohio Statehouse. She added later, "It's devastating. It's numbing. Report after report, the viciousness, the vindictiveness and the cruelty that it takes to perform some of these acts".
Ohio is the 39th state to pass a voter registration address confidentiality law.
Domestic Violence Program Signup Information
Information about the program is available online at www.SafeAtHomeOhio.com .  This website includes links to groups that will assist eligible residents with the signup process to participate in this new program.  More about the new domestic violence law.
© 2016 – 2018, Ohio Family Law Blog. All rights reserved. This feed is for personal, non-commercial use only. The use of this feed on other websites breaches copyright. If this content is not in your news reader, it makes the page you are viewing an infringement of the copyright.

About The Author: Anne Shale
Anne Shale is of counsel to Dayton, Ohio, law firm, Holzfaster, Cecil, McKnight & Mues. She is a former registered nurse and concentrates her practice in Family Law and Divorce cases.
Domestic Violence Law Creates an Address Confidentiality Program for Victims