35.6% of Ohio Couples Want To File For A Sleep Divorce According To New Study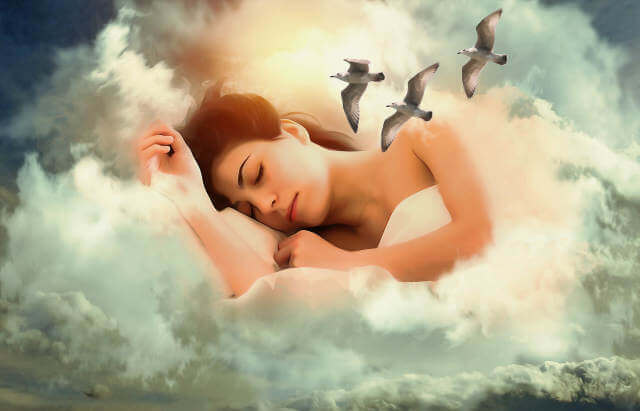 If you've been having some restless nights because your spouse is hogging all the blankets, sprawls out, and/or has some space issues, consider a sleep divorce! A sleep divorce is not a legal action to separate you and your spouse from sleeping together, but is just the action of arranging two separate living spaces for each partner.
According to a 2010 study from the National Sleep Foundation (NSF), almost 25% of married couples have filed for a "sleep divorce;" however, a new study from Mattress Clarity has shown that 30.9% of Americans want a sleep divorce, but are too nervous to talk to their spouse about it. The study found that in Ohio specifically, that number jumped to 35.6% of couples want to file for a sleep divorce. In comparison of surrounding states, West Virginia has the highest rate of couples that want to file for a sleep divorce (82.2%), followed by Pennsylvania (41%), Indiana (29.6%), Kentucky (23%), and Michigan (20.5%).
If you think that fighting is what drives this group of married couples that already sleep apart, you may be surprised to find that it's not fighting at all! Psychology Today began studying couples who regularly slept apart and found that some of the most common reasons for sleeping apart were couples who were on different schedules, partners who disrupted the other's sleep (i.e. snoring), a good sleeping environment for one that was detrimental to the other, and conflicts over sleeping with children in the bed.
Can A Relationship Be Saved By A Sleep Divorce?
A sleep divorce can actually save a relationship too. A sleep divorce allows each partner the opportunity to fully rest and be comfortable in their sleep, making each partner happier and more energetic in the mornings. However, before you just spring the prospect of a sleep divorce on your partner, consider some of the following to help improve your sleeping habits with your partner: talk to a doctor about your sleep problems (it may not be your partner at all!), remove distractions from the bedroom (i.e. phones, televisions, computers), evaluating the mattress required for two people, or establishing a routine of eliminating distractions before bed. (Psychology Today).
Once all the distractions are removed and your sleep habits are still terrible, it may be time to (gently) talk to your partner about a sleep divorce. Maybe try it once a week, gradually working your way up to multiple nights a week and see if there is a noticeable difference in your rest level and mood. If this works, maybe consider sleeping apart a full time thing. A sleep divorce is not an insult to you or your partner, but a method that ensures that two people in a relationship (who may be compatible in every other department) are both happy and well-rested every night.
PUBLISHERS NOTE: I want to thank Samuel Moore for his research and writing this blog. Sam is a third year law student at the University of Dayton School of Law and is externing with us this semester. Well done Sam!
© 2018, Ohio Family Law Blog. All rights reserved. This feed is for personal, non-commercial use only. The use of this feed on other websites breaches copyright. If this content is not in your news reader, it makes the page you are viewing an infringement of the copyright.

About The Author: Robert L. Mues
Robert Mues is the managing partner of Dayton, Ohio, law firm, Holzfaster, Cecil, McKnight & Mues, and has received the highest rating from the Martindale-Hubbell Peer Review for Ethical Standards and Legal Ability. Mr. Mues is also a founding member of the "International Academy of Attorneys for Divorce over 50" blog. Mr. Mues has also been a dog owner for 55+ years, and just recently, he and his wife are the owners of "Ralph", a rescued mixed Wire Hair and Jack Russell Terrier.
Have You Heard about Obtaining a Sleep Divorce?