Financial Counseling Could Save Your Marriage
Fighting Over Money Issues Can Lead To Divorce According To Studies. Is Financial Counseling The Answer?
Many couples tend to argue and fight over money and other financial issues. According to many studies, fighting over money issues is one of the top 3 reasons couples end up divorcing. Those arguments can be about a myriad of "money" issues including:
Spending and Savings habits
Whose money is Whose?
Who is in Control?
The Value of Budgeting
Past, Present and Future Debts
Financial Counseling To The Rescue?
As a lawyer primarily focusing on divorce work for over 40 years, I can tell you that I see the "marriage casualties" everyday which excessive debt accumulation and living over one's means can cause. Research from TD Ameritrade shows that people would rather discuss sex, politics (and about everything else), before money and financial issues. Even when the couples have gone through pre-marriage counseling, money issues can swamp the parties often causing divorce. So, what do you do if you find yourself in this situation?
Recently, I have noticed a fairly new trend to offer folks financial therapy or counseling. Have you heard of the Financial Therapy Association (FTA)? Click here to visit their website. In this video, Dr. Megan McCoy, a member of the Financial Therapy Association, explains more about this association and its purpose which was founded in 2010.
THE MISSION OF THE FTA:
The Financial Therapy Association (FTA) is an organization comprised of professionals dedicated to the integration of cognitive, emotional, behavioral, relational, and financial aspects of well-being. The FTA exists to unite professionals from multiple disciplinary backgrounds to foster the financial therapy profession, disseminate cutting edge research, best practices, and training that enhance client quality of life, and shape public policy and practice management standards within financial therapy".
GREENPATH FINANCIAL WELLNESS: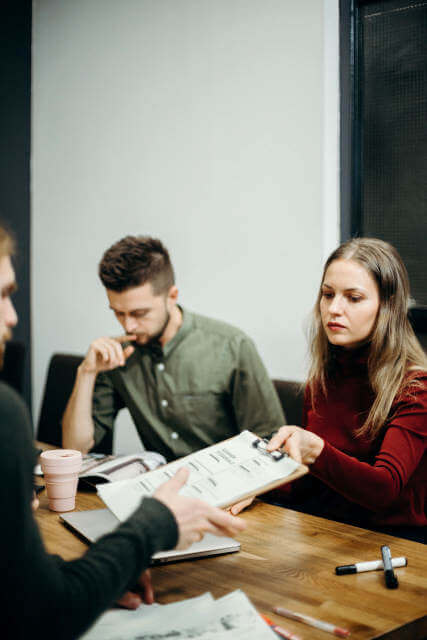 GreenPath Financial Wellness is a national non-profit organization which offers free debt and financial counseling education sessions both over the phone or in person. In the Dayton, Ohio area, they offer in person counseling sessions (by appointment) at 12 local locations. Click here to visit their website. To contact GreenPath, you can call 800 559-1961.
CONSUMER CREDIT COUNSELING SERVICE (CCCS):
Professionally trained and certified counselors provide a holistic approach to financial counseling. CCCS offers free financial counseling, foreclosure prevention counseling, student loan counseling and financial education in person or by telephone. They can help clients formulate financial debt management plans. They have a physical location in both Dayton and Springfield. Click here to visit their website. They can be reached at 937 853-1600.
OTHER RESOURCES:
Besides GreenPath, CCCS and members of the FTA, there are other resources available to couples (or individuals). They include:
Licensed Psychologists and Therapists;
Financial Planners and some CPA's; and
Some Credit Unions, Banks, Brokerage Companies also offer financial and debt counseling services to their customers.
Working through financial issues and difference can be tough, but with counseling and education, many marriages in jeopardy can be saved. Be proactive. Getting assistance is the smart approach.
ASK YOURSELF: What is worse than going through a divorce?
ANSWER: Going through BOTH a divorce and a bankruptcy!
© 2020, Ohio Family Law Blog. All rights reserved. This feed is for personal, non-commercial use only. The use of this feed on other websites breaches copyright. If this content is not in your news reader, it makes the page you are viewing an infringement of the copyright.

About The Author: Robert L. Mues
Robert Mues is the managing partner of Dayton, Ohio, law firm, Holzfaster, Cecil, McKnight & Mues, and has received the highest rating from the Martindale-Hubbell Peer Review for Ethical Standards and Legal Ability. Mr. Mues is also a founding member of the "International Academy of Attorneys for Divorce over 50" blog. Mr. Mues has also been a dog owner for 55+ years, and just recently, he and his wife are the owners of "Ralph", a rescued mixed Wire Hair and Jack Russell Terrier.
Are You and Your Spouse Continually Fighting Over Money?