Child Support Obligation In Ohio If Ex-Spouse Dies
Secure Your Child Support Obligations Through Life Insurance? – The Pros And Cons To Consider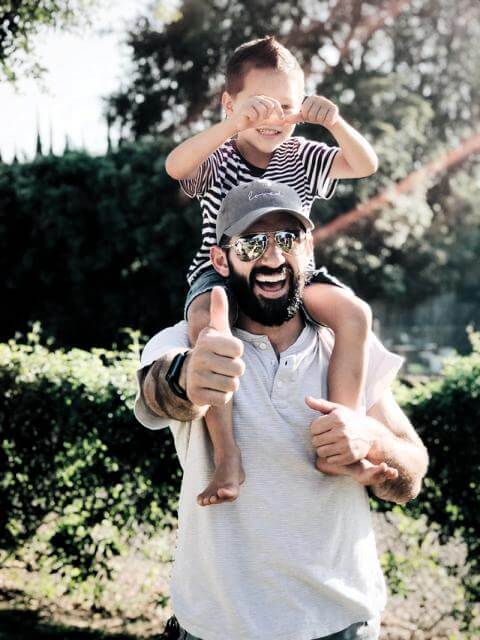 Imagine your ex-husband or ex-wife is ordered to pay $800 a month in child support for your one child, Amy, and Amy just turned ten years old at the beginning of the month. This would mean that your ex-partner would still owe approximately $76,800 more in child support [($800 per month x 12 months) x (approximately 8 more years until emancipation) = $76,800].
Now imagine the same scenario, but that your ex-partner just passed away yesterday.
In scenario one, you did not secure the child support obligation and Amy is no longer entitled to the $76,800 in child support that would have been to her benefit.
In scenario two, you and your ex-partner elected to secure the child support obligation by naming you or Amy as the beneficiary of your ex's life insurance policy. Now, you and Amy will receive the much needed $76,800 in order to provide financially for Amy.
As you can see, not securing a child support obligation can result in a hefty loss of money that may be needed in order to financially provide for your child or children. To avoid this issue, many separating/divorcing couples elect to secure their child support obligations through life insurance.
How to incorporate language into your Separation Agreement that properly secures a child support obligation?
Incorporating language into a Separation Agreement or Final Decree of Divorce in order to secure a child support obligation can be challenging. Many important questions must be addressed and somehow acknowledged in one of these documents.
For instance, who will be named the beneficiary on the life insurance policy? Do you trust naming your ex-partner on your life insurance policy? Can you insure that your ex-partner will spend the life insurance money on the well-being of your child?
What if you would rather just name your child as the beneficiary of your life insurance policy? Well, naming your minor child as the beneficiary of your life insurance policy has its own problems because a minor cannot outright receive an insurance payout in Ohio. Thus, a guardian would have to be appointed by the court in order to insure the money is properly spent.
How much life insurance can I require my ex-partner to maintain in order to secure the child support obligation?
Under Ohio law, a court is not permitted to order and require a parent to maintain a life insurance policy for the benefit of the child or children that exceeds the amount of child support in which that parent is required to pay. See for example Grover v. Dourson . Thus, language in your separation agreement must be formulated in a way that the child or children would only be receiving that portion of the insurance proceeds equal to the amount of support the child would have received if the parent paying child support would have remained alive.
– How do I ensure that my ex-partner maintains the life insurance policy that we agreed upon in our separation agreement?
– What happens if my ex-partner switches insurance coverage after signing the separation agreement?
– If my ex-partner names our child as the beneficiary of his life insurance policy, will I be expected to do the same?
– Can more than one life insurance policy be used to secure the child support obligation?
– If the child support obligation terminates, will my ex-partner be allowed to change the beneficiary of his policy?
As you can imagine, the list of questions and issues relating to securing child support obligations with a life insurance policy is lengthy and can get complicated. As a result, it may be in the best interest of yourself and your child to consult an experienced family law attorney who can properly draft a separation agreement that secures child support.
What about Spousal Support? Can I also use life insurance to secure my spousal support?
Using life insurance to secure spousal support payments is also an option and you may want to look into this option. For more information, click here to read our previous blog from August 19, 2017, post titled: Life Insurance Policies on Ex-Spouses: Can and Should a Divorce Court Allow These?.
Questions about securing child support obligations or spousal support obligations through life insurance? Schedule An Appointment Today!
At Holzfaster, Cecil, McKnight & Mues, located in Dayton, Ohio, top-notch family law and divorce representation is provided by our experienced divorce lawyers! To learn more, go to our website at www.hcmmlaw.com. Or, please contact us at (937) 293-2141 to schedule an appointment for an initial consultation which can be conducted either by phone or in person.
PUBLISHER'S NOTE: I want to thank Mickenzie Grubb for writing this blog. She is a 3rd year law student from the University of Dayton School of Law, who is externing with our firm this semester. Well done Mickenzie!
Click Here To Contact Us Today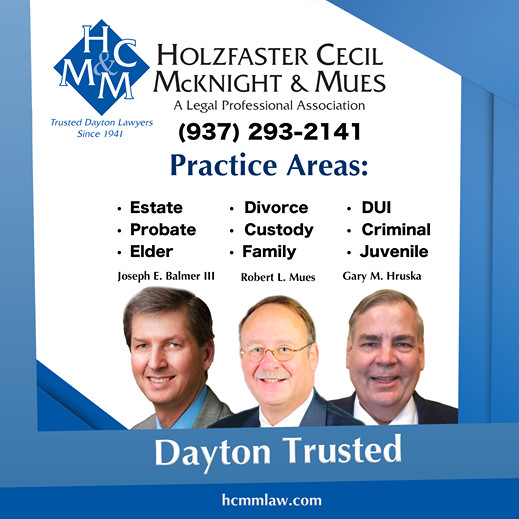 © 2020, Ohio Family Law Blog. All rights reserved. This feed is for personal, non-commercial use only. The use of this feed on other websites breaches copyright. If this content is not in your news reader, it makes the page you are viewing an infringement of the copyright.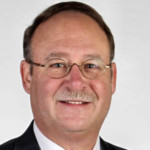 About The Author: Robert L. Mues
Attorney Robert "Chip" Mues has been focusing his legal practice throughout Southwest Ohio primarily in divorce and family law matters since 1978. Chip is passionate about family law and has proudly published the Ohio Family Law Blog since 2007. In addition, he is the managing partner of Holzfaster, Cecil, McKnight & Mues. To learn more about him or the law firm, visit the firm's website at www.hcmmlaw.com. Appointments are available in person, over the phone or by Zoom. Call us at 937 293-2141.
What Happens if the Parent Paying Child Support Dies Prior to the End of the Child Support Obligation?