Delaying your divorce? Things you should know before filing for legal separation; an unexpected court decision for you and your spouse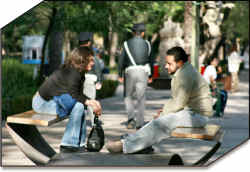 When I began to practice family law in 1988, there were three (3) major proceedings in the Domestic Relations Courts of the State of Ohio:
Divorce:  Wherein one party files a Complaint for Divorce and the other party generally files an Answer and Counterclaim. The proceeding is assigned to a Judge and the case is managed by that Judge and the Court.  The parties' marriage would be terminated via a Final Judgment and Decree of Divorce. A divorce proceeding generally takes nine (9) months to twelve (12) months to reach closure.
Dissolution:  Wherein the parties file a Petition for Dissolution of Marriage with a Separation Agreement attached thereto.  This proceeding is characterized as being "settled" at the time of filing.  A hearing is held at least thirty (30) days after the filing of the Petition and the parties marriage is terminated via a Final Decree of Dissolution of Marriage.  This proceeding is generally less expensive and less traumatic/emotional as all issues are "resolved" via the parties' Separation Agreement.
Alimony Only:  Wherein one party, usually the "financially disadvantaged" Wife, files an action for Alimony Only – meaning that she is in need of financial support and she has not lived in Ohio long enough to file a Complaint for Divorce. To file a Complaint for Divorce, a party must have been a resident of the State of Ohio for more than six (6) months and a resident of a particular county for more than ninety (90) days prior to the filing of the Complaint.  The Alimony Only action enables a party to file in Ohio when he or she does not meet the residency requirements for filing a divorce proceeding.
On January 1, 1991, Ohio Revised Code S3105.17 was revised/changed to eliminate the Alimony Only proceeding which was replaced by a "Legal Separation" proceeding.  As with the Alimony Only cause of action, the Legal Separation proceeding can be initiated by a party who does not meet the residency requirements for filing a Complaint for Divorce.  This is very helpful for persons who have just moved to Ohio….as they can get some immediate relief with temporary orders of custody and support and can later amend their Complaint for Legal Separation to a Complaint for Divorce.
A Legal Separation proceeding is initiated by a party who seeks to have the State of Ohio recognize that the parties are seeking a Legal Separation from one another.  I always counsel my clients that while they want a "legal separation" from their spouses………that their spouses may file a Counterclaim for a Divorce and the Divorce action would prevail.  So, the party seeking a legal separation from their spouse or opposing party may well end up with a divorce from their spouse when they were merely seeking a Legal Separation.
Why would persons file a Complaint for a Legal Separation rather than for a Divorce?  There are two primary reasons:
As the parties remain "married" to one another, if Husband is the primary wage earner with health insurance coverage for both parties, the couple may remain "married" so that the ill partner with looming health problems can have continued health insurance coverage.  A tip to be taken seriously:  Be certain to check with the health insurance carrier as some insurance companies are discontinuing health insurance coverage for parties who have a Legal Separation from one another.
There may be religious concerns with some persons who believe that marriage is sacred and that the marriage vows should not be broken. In my experience, the persons seeking a legal separation have been older couples who care for and respect one another but realize that living together is "not working" for them.
Most younger clients that I have worked with do not want to have a "legal separation" as they are hoping to be happily remarried to someone else in the future. And, they are not able to remarry when "legally separated" as they remain "married" to the original spouse.  In my twenty eight (28) years of practice, I doubt that I have done more than ten (10) to twelve (12) Legal Separation of Marriage actions.
Now that I have discussed a Legal Separation proceeding in the State of Ohio, how does that action differ from a mere "Separation" of the parties?
In a Legal Separation proceeding, the parties are identified by the Court.  One of them is the person initiating the action, the "Plaintiff", and the other party is the one who is responding to the Complaint, the "Defendant.  The Court assumes jurisdiction over the parties and to the cause of action and sets the case for Pre-Trial Conferences, Settlement Conferences, Mediation Services, and eventually a Final Hearing.  If the parties to a marriage simply decide that they need to live separate and apart to determine what they really want or intend to do, they merely "separate" and live separate and apart from one another.  The Domestic Relations Court does not know of their existence as there are no filings with the Court. There is no case number and there is no assignment to a Judge.
Persons who are living separate and apart are encouraged to have a written agreement executed by both parties which sets forth the agreement as to how the parties' bills shall be paid during the separation, how the parenting and visitation of the children shall take place, and all other financial arrangements shall take place.  Some parties do separate and live separate and apart and eventually reconcile with one another.  Others are not able to reconcile but feel that they did give the relationship a chance to survive and be resurrected.
Questions About Legal Separation and Divorce? Get Answers From Our Experienced Attorneys Today!
The decision of what to do…what is best to do…what is best for the children are separation and the legal separation questions to be discussed with your attorney.  The attorneys at Holzfaster, Cecil, McKnight & Mues are committed to helping each client determine what is "best" for him or her to do! Call our office, (937) 293-2141 or use our website feedback form to speak to one of our experienced divorce attorneys today!
© 2016 – 2018, Ohio Family Law Blog. All rights reserved. This feed is for personal, non-commercial use only. The use of this feed on other websites breaches copyright. If this content is not in your news reader, it makes the page you are viewing an infringement of the copyright.

About The Author: Anne Shale
Anne Shale is of counsel to Dayton, Ohio, law firm, Holzfaster, Cecil, McKnight & Mues. She is a former registered nurse and concentrates her practice in Family Law and Divorce cases.
Separation: What is the Difference Between a "Separation" and a "Legal Separation" in the State of Ohio?