U.S. Supreme Court Upholds Arizona Supreme Court Same-Sex Custody Case Decision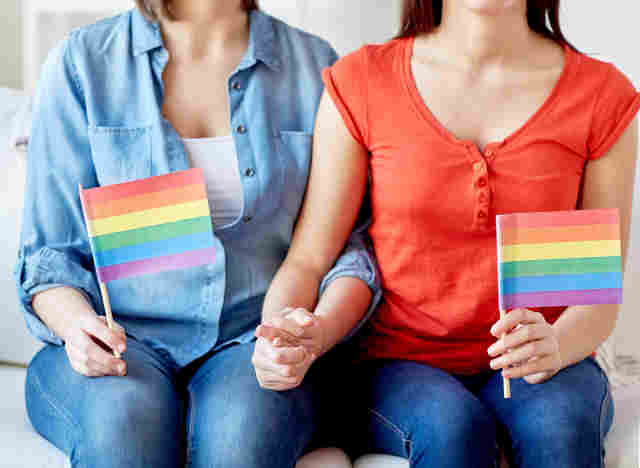 The U.S. Supreme Court declined on February 22, 2018, to hear an appeal of a case where the Arizona Supreme Court found that a lesbian woman should be recognized as the legal parent of the child she and her former wife conceived through artificial insemination during their marriage.
The case, stems from a custody dispute between Kimberly McLaughlin and Suzan McLaughlin. The couple was legally married in California in 2008, and chose to have a child via artificial insemination and an anonymous sperm donor. In 2011, Kimberly gave birth to the couple's son. Two years later, she left with the child and cut off all communication between Suzan and their son. Upon filing for divorce, Suzan sought parenting time based upon an Arizona law regarding the presumption of parentage. Specifically, the law states that a child born to a woman within 10 months of her marriage is presumed to be biologically related to the father. However, Kimberly claimed that she cannot be required to share custody of her biological child because this presumption clearly states that it only applies when the other spouse is a man.
U.S. Supreme Court Refuses To Hear Divorce Case Involving Same-Sex Couple Custody Dispute
In 2017, however, the Arizona Supreme Court held that all marriages and divorces are equal in the eyes of the law; a ruling that the U.S. Supreme Court has now refused to overturn.
Proponents of gay rights have been quick to claim the Court's recent holding as a victory even though a reason for the decision was not given by the Justices. Because of this, opponents of the decision claim that all this means is that the Court refused to review the Arizona ruling – nothing more, nothing less. They argue that the decision does not change the fact that certain state laws still call for the disparate treatment of gay couples. For example, in Arizona, the law still states that in adoptions, preference must be given to a man and a woman.
While it appears that this specific situation has yet to be addressed in Ohio, courts here have made it clear that a parent can enter into a written agreement with a "non-parent" to share custody of a child. See In re Bonfield, 2002-Ohio-6660; In re G.R.-Z., 2017-Ohio-8393.
Last year, the Ninth District Court of Appeals explained in In re G.R.-Z. that "[t]he only contractual mechanism recognized under Ohio law which allows a parent and non-parent to share in the rights and responsibilities relevant to the care and upbringing of children is a shared custody agreement." However, it is important to note that in this case, the parties were never legally married. Therefore, it is yet to be seen how an Ohio court would rule should a legally married, same-sex couple engage in a custody dispute upon divorce. But it is my suspicion is that Ohio Courts will be "gender blind" and treat same-sex couples identically to heterosexual couples fighting over custody.
Schedule An Appointment With One Of Our Experienced Dayton Ohio Divorce Lawyers Today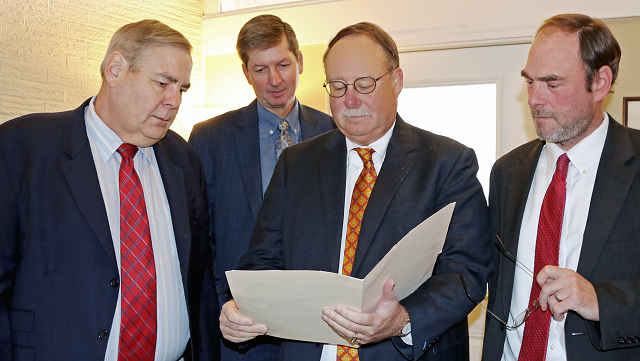 If you find yourself needing a strong advocate and lawyer for terminating a relationship in Court, the lawyers at the Dayton law firm of Holzfaster, Cecil, McKnight & Mues can help. Please review our website at www.hcmmlaw.com or call us to schedule an appointment at (937) 293-2141.
© 2018, Ohio Family Law Blog. All rights reserved. This feed is for personal, non-commercial use only. The use of this feed on other websites breaches copyright. If this content is not in your news reader, it makes the page you are viewing an infringement of the copyright.

About The Author: Robert L. Mues
Robert Mues is the managing partner of Dayton, Ohio, law firm, Holzfaster, Cecil, McKnight & Mues, and has received the highest rating from the Martindale-Hubbell Peer Review for Ethical Standards and Legal Ability. Mr. Mues is also a founding member of the "International Academy of Attorneys for Divorce over 50" blog. Mr. Mues has also been a dog owner for 55+ years, and just recently, he and his wife are the owners of "Ralph", a rescued mixed Wire Hair and Jack Russell Terrier.
Another Same-Sex Parenting Rights Issue Upheld by the U.S. Supreme Court