Can Grandparents Have Legal Adoption Rights Over Their Grandchildren?
Grandchildren Adoption Not Always Automatic. Grandparents Not Always First Choice; Best Interest Of The Child Is Also Considered!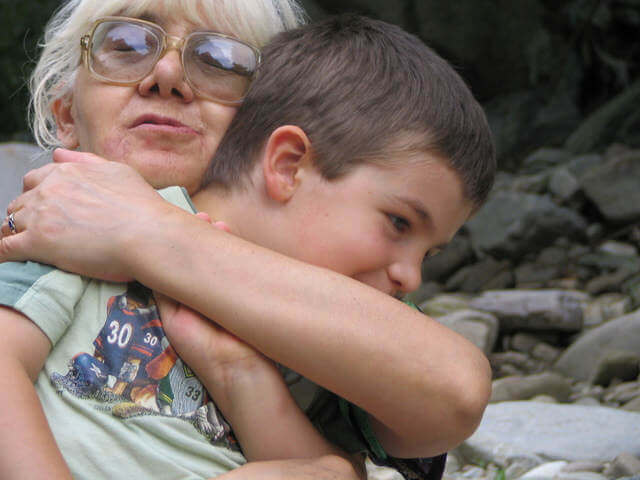 Deciding to adopt a child into a family is a serious undertaking, one that hopefully will bring great happiness for many years. While adoption laws vary from state to state, the process is always a lengthy one, with the applicant needing to meet many detailed requirements before being qualified to adopt. Among them are:
Providing a thorough family and social history;
Being physically and mentally healthy;
Demonstrating financial stability;
Showing moral integrity, with no significant criminal background history;
Demonstrating other factors that the state or agency believe are relevant to the adoption.
At an increased pace, grandparents are petitioning courts to adopt their own grandchildren. This is occurring as result of the incarceration of one or both parents, substance abuse issues the parent(s) are dealing with, or as a consequence of domestic violence, etc. In fact, more than 2.6 million children are living with grandparents, relatives, or close family friends without either of their parents in the home.
Approximately 7.6 million children live in households headed by a grandparent or other relative.
So long as they are not explicitly ruled out as being unsuitable as adoptive parents, many states give priority rights to relatives, including grandparents, to adopt their own relatives. A case in point, In the Matter of the Welfare of the Children of J.L. et al., was recently decided in Minnesota.
Grandchildren Placed In Foster Care Over Grandparents Custody
Following a difficult history when the children's mother and father were both living with the grandmother, R.S., a district court found that R.S. "was previously unable to protect the children from being exposed to domestic abuse and drug abuse." However, R.S. was not the subject of nor a party to the underlying Child in Need of Protection or Services (CHIPS) matter. When R.S. later sought to adopt her grandchildren, the agency that completed the home study noted the "grandmother's love for her grandchildren and stated grandmother's strengths were her willingness to uproot her own life and seek outside resources to care for her grandchildren."
But the agency was concerned about R.S.'s "relationship with mother and identified issues grandmother needed to address, including development of a support system, creation of an action plan that protects the children, and outside assistance for herself." Accordingly, the children were placed in foster care. When that family eventually sought to adopt the children the county failed to send a notice of the impending adoption to R.S., believing she had already been ruled out.
In her lawsuit, R.S. raised two issues:
Did the district court err in finding that the grandmother was not entitled to notice of the pending adoption because she had been ruled out as a potential placement option?
Did the district court err in determining that the grandmother failed to make a prima facie showing of the county's unreasonableness in failing to place the children in her care?
The relevant statute, 260C.607, subdivision 2(5), states: "[Parties entitled to notice include] relatives of the child who have kept the court informed of their whereabouts … and who have responded to the agency's notice … indicating a willingness to provide an adoptive home for the child unless the relative has been previously ruled out by the court as a suitable … permanency resource for the child (emphasis added)." The Court of Appeals held that, "Given this "relatives first" consideration, we discern that when the legislature required a relative to be "rule out by the court, "it intended that ruling to be explicit. To permit implicit conclusions based on other proceedings is inconsistent with the public policy favoring relative placement."
Regarding the second issue, the Court of Appeals held that, "By basing its decision that grandmother failed to establish a prima facie showing on the erroneous legal conclusion that grandmother had been previously ruled out as a placement option, the district court abused its discretion. This conclusion is driven by our earlier analysis that a district court must issue a ruling expressly excluding a relative as a suitable placement option in order to be considered "ruled out by the court" pursuant to Minnesota Statutes section 260C.07, subdivision 2(5)."
English mathematician and philosopher Alfred North Whitehead said, "We think in generalities, but we live in detail." Applied to adoption law, this could not be more true.
PUBLISHER'S NOTE
Ohio law also prefers to place children with relatives over strangers in foster care situations, if at all feasible and safe for the child. However, for adoptions, the availability of a family member to adopt the child is just one factor in the grand scheme of 'best interests for the child'. For example, in In Re Schaefer, The Supreme Court of Ohio held that the potential of a placement with a grandparent for adoption over the child's current foster parents was not entitled to be given any more weight than any other factor in the test for the best interests of the child.
Those factors include the interactions and relationships between the child and the child's parents, siblings, relatives, foster family, out of home providers, and any person who has a 'significant affect' on the child, the wishes of the child based on the maturity of said child, the custodial history of the child, the child's need for a legally secure and permanent placement, and whether certain factors regarding the birth parents apply. See In re Schaefer, 2006-Ohio-5513, 111 Ohio St. 3d 498, 857 N.E.2d 532. In comparison, Minnesota might have a better result for grandparents seeking custody, as they seem to give more weight than Ohio Courts give to grandparents.
Endnotes
State of Minnesota, In Court of Appeals, A18-1228 (2018).

Daniel Pollack, M.S.S.A. (M.S.W.), Esq., is professor in the School of Social Work at Yeshiva University. He has been retained as an expert witness in more than 25 states. Case subject matter includes child abuse and neglect, and abuse and wrongful death of children in foster care, residential care, and day care. He was recently appointed to "Game Over: Commission to Protect Youth Athletes," an independent Blue Ribbon Commission to examine the institutional responses to sexual abuse by former USA Gymnastics doctor Larry Nassar. Dan is a frequent guest contributor to the Ohio Family Law Blog since 2009. Contact: dpollack@yu.edu; 212-960-0836.
This article, "Grandparents Adopting Grandchildren: The Darlings Are in the Details" originally appeared in Policy & Practice, June 2019, 32 & 39.
© 2019, Ohio Family Law Blog. All rights reserved. This feed is for personal, non-commercial use only. The use of this feed on other websites breaches copyright. If this content is not in your news reader, it makes the page you are viewing an infringement of the copyright.

About The Author: Guest Contributor, Daniel Pollack
Daniel Pollack, MSW, Esq. is professor at Yeshiva University's School of Social Work and a frequent expert witness in child welfare lawsuits. Contact: Email: dpollack@yu.edu Ph: 212-960-0836.
Grandparents Adopting Grandchildren: The Darlings Are in the Details