NEW CLIENT EXCLUSIVE: 20% Off ESTATE PLANNING DOCUMENTS AND SERVICES

Due to all the challenges upon each of us, the Dayton, Ohio law firm of Holzfaster, Cecil, McKnight & Mues is offering a 20% discount for new clients on all estate planning documents and services during the month of April.
We are reprinting below Attorney Joseph Balmer's blog from last Saturday addressing the urgency for everyone (but especially for seniors) to review and update their healthcare documents, financial power of attorney and wills and trusts.
Holzfaster, Cecil, McKnight & Mues has been providing exemplary legal services to the Dayton area community since 1941. Please call us at 937 293-2141. Quality estate planning doesn't need to be confusing or expensive! Our staff will gladly schedule you with an initial phone conference with Attorney Balmer to answer your questions and address your estate planning needs – all in plain English.
Mr. Balmer has been certified as a specialist by the Ohio State Bar Association in Estate Planning, Trusts and Probate Administration since 2006.
Please mention this discount offer when scheduling your phone conference. On behalf of everyone at our law firm, we wish you and your family strength and good health going forward!
What Is The Most Important Thing A Senior Should Do Amidst The Corinavirus Pandemic? Start With Estate Planning.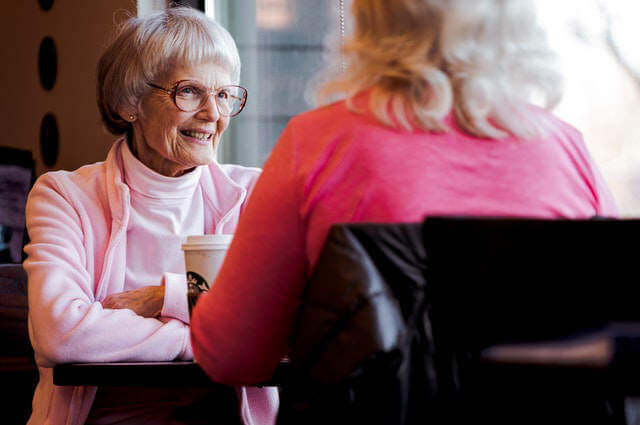 What should seniors do regarding estate planning in the Coronavirus era? We have all seen some of the research and statistics. Those over 60 and those with underlying medical conditions are considered high risk for developing the Coronavirus . The mortality rate for those ages 80-89 who contract the virus is over 14 percent, and for those ages 70-79 it is over 13 percent.
What should seniors do? The most important thing is to have an estate plan in place. It can be a basic plan, but a basic plan is much better than nothing. Most people would be surprised how many seniors lack basic estate planning documents. Make sure you have basic health care documents. If you get sick, it is critical that you have a Durable Power of Attorney for health care. Otherwise, your loved ones will have to petition the Court to establish a guardianship over you. If you don't want life support, if you are permanently unconscious, or terminally ill, you also need a Living Will.
What if you need to self-quarantine? Having a General Durable Financial Power of Attorney may be critical. This would allow a family member you designate to handle your financial and legal affairs for you if you become unable.
The Need For Estate Planning For Everyone

Finally, everyone needs a Will or Trust. If you are a business owner, you need a succession plan. If not, you still need basic estate planning documents to ensure that your assets are transferred at death how you want and as efficiently as possible.
Here is a link to a more in-depth article I wrote about the importance of having 4 basic estate planning documents in place for the Ohio Family Law Blog. Click here to read it.
Also, while I have your attention, there is another significant law change which became effective the first of this year. The SECURE ACT has changed several longstanding retirement planning provisions. Click here to read more about those changes!
It is times like these that, while we must not panic, we all must make sure our affairs are in order for any possible situation that may present itself. It is just the smart way to think to protect both ourselves and our loved ones.
Schedule a Consultation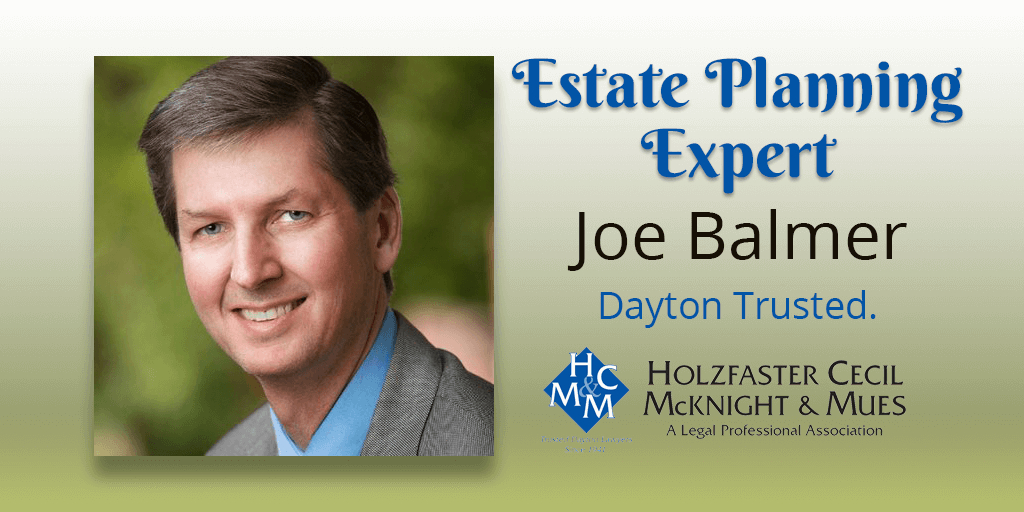 At Holzfaster, Cecil, McKnight & Mues, located in Dayton, Ohio, top-notch estate planning doesn't need to be complicated or expensive! To learn more, go to our website at www.hcmmlaw.com. Or, please contact us at (937) 293-2141 to schedule an appointment for an initial consultation which can be conducted either by phone or in person.
Schedule a consultation online
© 2020, Ohio Family Law Blog. All rights reserved. This feed is for personal, non-commercial use only. The use of this feed on other websites breaches copyright. If this content is not in your news reader, it makes the page you are viewing an infringement of the copyright.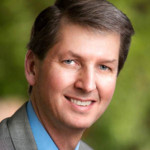 About The Author: Joseph E. Balmer
Joseph Balmer manages the Probate, Trust and Estate Administration department at Dayton, Ohio, law firm, Holzfaster, Cecil, McKnight & Mues, and has been certified by the Ohio State Bar Association as a specialist in Estate Planning, Trust and Probate Law since 2006.
[REPOST: Exclusive 20% discount!] Estate Planning For Seniors In The CORONAVIRUS Era