Parental Alienation in Ohio: Thoughts from a a divorce lawyer for 40+ years
An End To Parental Alienation With Proposed Parenting Equality Law? Ohio Representative Rodney Creech And Podcaster Kindra Beck Asks For Your Help And Testimonials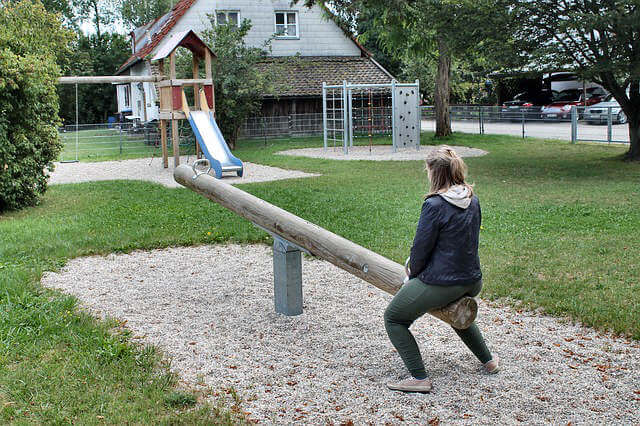 According to Kindra Beck, the founder of Speak Life In Stride Podcast, and a parent who had gone through a "high conflict" divorce, "There are over 22 million American adults that feel they are being alienated from their children. However, this is a global problem." Ms. Beck is joining forces with Ohio Representative Rodney Creech (R), from the Preble County area, to try to make sure there are legislative changes enforcing parenting equality both during and after a divorce. Creech is proposing legislation that gives Mother and Father equal 50/50 parenting time "out of the gate" in a divorce.
In Ohio, by contrast, the primary custody statute states that the Court's primary consideration in determining custody is the "best interests" of the child(ren). Ohio Revised Code Section 3109.04 states:
" (1) In determining the best interest of a child pursuant to this section, whether on an original decree allocating parental rights and responsibilities for the care of children or a modification of a decree allocating those rights and responsibilities, the court shall consider all relevant factors, including, but not limited to:
The wishes of the child's parents regarding the child's care;
If the court has interviewed the child in chambers pursuant to division (B) of this section regarding the child's wishes and concerns as to the allocation of parental rights and responsibilities concerning the child, the wishes and concerns of the child, as expressed to the court;
The child's interaction and interrelationship with the child's parents, siblings, and any other person who may significantly affect the child's best interest;
The child's adjustment to the child's home, school, and community;
The mental and physical health of all persons involved in the situation;
The parent more likely to honor and facilitate court-approved parenting time rights or visitation and companionship rights;
Whether either parent has failed to make all child support payments, including all arrearages, that are required of that parent pursuant to a child support order under which that parent is an obligor;
Whether either parent or any member of the household of either parent previously has been convicted of or pleaded guilty to any criminal offense involving any act that resulted in a child being an abused child or a neglected child; whether either parent, in a case in which a child has been adjudicated an abused child or a neglected child, previously has been determined to be the perpetrator of the abusive or neglectful act that is the basis of an adjudication; whether either parent or any member of the household of either parent previously has been convicted of or pleaded guilty to a violation of section 2919.25 of the Revised Code or a sexually oriented offense involving a victim who at the time of the commission of the offense was a member of the family or household that is the subject of the current proceeding; whether either parent or any member of the household of either parent previously has been convicted of or pleaded guilty to any offense involving a victim who at the time of the commission of the offense was a member of the family or household that is the subject of the current proceeding and caused physical harm to the victim in the commission of the offense; and whether there is reason to believe that either parent has acted in a manner resulting in a child being an abused child or a neglected child;
Whether the residential parent or one of the parents subject to a shared parenting decree has continuously and willfully denied the other parent's right to parenting time in accordance with an order of the court;
Whether either parent has established a residence, or is planning to establish a residence, outside this state."
Creech and Beck are encouraging people who are victims of parental alienation to share their stories so that legislative reforms can be made. They are in the process of putting together a database from people who have been victims of parental alienation during a trying and difficult divorce.
Legislative Reform For Parenting Time In Ohio
Although the two are spearheading changes in Ohio, this is not a problem isolated to Ohio or to the U.S. As a matter of fact April 25th has been designated a day across the world to bring awareness to this issue. April 25th has been deemed Bubble of Love Day and was created to encourage doing what is in the best interest of the children both during and after a divorce.
Beck is taking on this mission to help families because she has been a "victim" of parental alienation and doesn't want others to endure the heartache she went through. Unfortunately for her, she was involved in a high-conflict divorce. Beck states, "Navigating the legal system was like beating your head against a wall and I felt my voice was never heard. My world was turned upside down when I was forbidden to see or even talk to my children. This is a lesson I hope no one else will have to learn."
Creech also feels passionately about legislative reform. He says, "It's something that has affected me personally and a lot of friends and family. It's a really hard time for the families and the kids". His Bill would seemingly shift the focus from what amount of parenting time is "best" for the kids to giving each parent a "right" for 50/50 equal parenting time. Creech acknowledges that his Bill is being drafted and reviewed by policy. It is in its very early stages…
Law Change Or More Education Needed?
As a divorce lawyer for 40+ years, I can tell you story after story of parental alienation and the devastating effect that it has had on both children and parents. It is HORRIBLE! Click here to read a blog article I wrote about this subject in 2008. But in my opinion, this "overly simplistic" proposed change in the law would as explained, be bad!
What is needed (in my humble opinion) is better education for lawyers, Guardian Ad Litem's, and Judges about the signs, symptoms and effects of parental alienation. Speaking of parental alienation education, on May 14th through 16th, an international virtual conference titled, "Helping Courts Understand the Phenomenon of Alienation" will be held. Click here to read about the scope of the conference and the outstanding speakers scheduled. More of this type of education is needed!
Contact Beck and Creech If You Would Like To Share Your Experience With Parental Alienation During Divorce
Both Beck and Creech are asking victims to submit testimonials. These testimonials can either be a written testimonial, or they could be a video, or even submitted in-person. Representative Creech is starting to meet with stakeholders in order to discuss the issues. Beck is encouraging anyone who has experienced alienation from their children during a high-conflict divorce to contact her directly at www.speaklifeintostrife.com. She encourages your stories, messages or questions. Her phone is 937-903-8223.
If you wish to listen to Kindra's interview with Representative Beck, click here.
Divorce Related Issues? Schedule A Consultation With Our Trusted, Experienced Lawyers
If you are in the Montgomery, Greene or Warren county region of Ohio, and want to discuss your divorce related issues, please feel free to call us at (937) 293-2141 click the button below to schedule a consultation.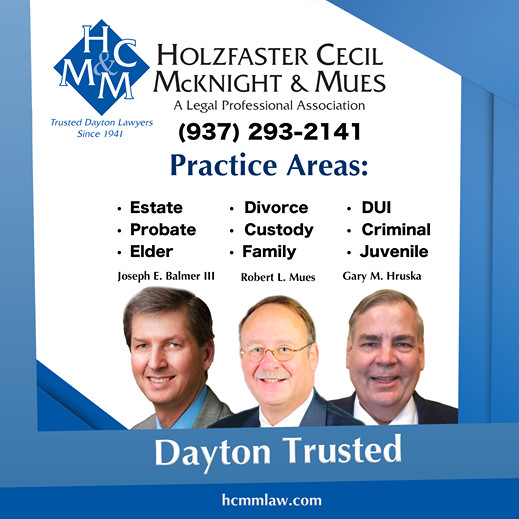 © 2021, Ohio Family Law Blog. All rights reserved. This feed is for personal, non-commercial use only. The use of this feed on other websites breaches copyright. If this content is not in your news reader, it makes the page you are viewing an infringement of the copyright.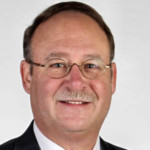 About The Author: Robert L. Mues
Attorney Robert "Chip" Mues has been focusing his legal practice throughout Southwest Ohio primarily in divorce and family law matters since 1978. Chip is passionate about family law and has proudly published the Ohio Family Law Blog since 2007. In addition, he is the managing partner of Holzfaster, Cecil, McKnight & Mues. To learn more about him or the law firm, visit the firm's website at www.hcmmlaw.com. Appointments are available in person, over the phone or by Zoom. Call us at 937 293-2141.
Should Parenting Time for Divorcing Parents in Ohio be 50/50? What Should be Done About Parental Alienation?