All Attorneys & Staff are fully Vaccinated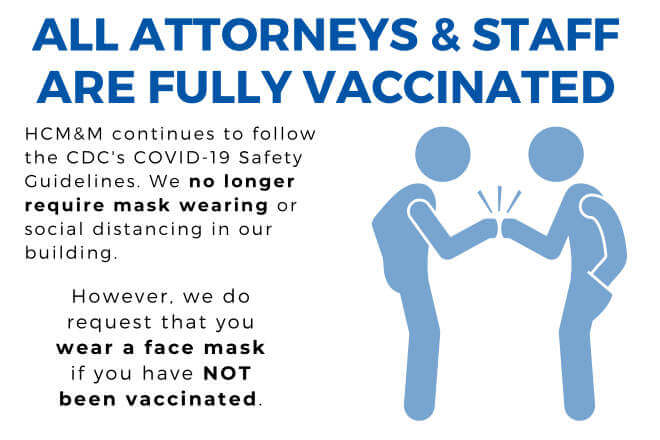 ALL ATTORNEYS & STAFF ARE FULLY VACCINATED
May 15, 2021 – HCM&M continues to follow the CDC's COVID-19 Safety Guidelines. We no longer require mask wearing or social distancing in our building.
However, we do request that you wear a face mask if you have NOT been vaccinated.
Further, we will wear a face mask in conferences upon a client's request.
We also will continue to provide masks upon request. We keep the building locked. To enter the building, please ring the doorbell or call us at (937) 293-2141.
Thank you!
Robert L. Mues
HOLZFASTER, CECIL, MCKNIGHT & MUES
1105 Wilmington Avenue
Dayton, Ohio 45420
(937) 293-2141