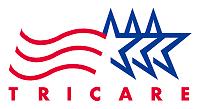 In April, one of our Family Blog Articles focused upon the division of military pensions. The focus of this article is upon other benefits available to former spouses of military members. Those potential benefits include the following:
A. Commissary Benefits: Commissary is defined as "a store, as in an army camp, where food and supples are sold". The Commissary at Wright Patterson Air Force Base is a very large "grocery store" with all the amenities and the usual departments to include: Meat/Fish/Poultry, Fresh Produce, Bakery, Deli, Frozen Food Products, Canned Food Products, Paper Products, Cereal and Grain Products. The primary benefit to the former spouse is that the prices are much less expensive than prices at local grocery stores. Shopping there is a true benefit in terms of dollars saved!
B. Base Exchange Benefits: The Base Exchange is similar to a large department store having the following departments: Men's Clothing, Women's Clothing, Children's Clothing, Shoes, Make-Up, Gifts, Jewelry, Television Sets and Electronics, Small Appliances, and other Miscellaneous Departments. As in Item A. above, the prices are less expensive than prices at local department stores providing another true benefit in terms of cost savings.
C. Base Hospital and Medical Benefits: This benefit provides the most significant financial benefit to former spouses of military members. As I mentioned in my article last month, I shall use "me/myself" to illustrate the benefits available. My marriage to former military member exceeded twenty years of marriage/service overlap with his total military service of twenty years, the so called 20-20-20 rule. Accordingly, when I retire from my present position of employment and no longer have health insurance benefits available to me through employment, I will be eligible to utilize health services available at Wright Patterson Air Force Base ("WPAFB") Medical Center or I can seek medical services available through TRICARE, formerly known as CHAMPUS. The Medical Center at WPAFB has a complete pharmacy, large and modern laboratory services, and modern equipment for diagnostic examinations. And, most health care services provided at the Medical Center are without charge.
With the present status of health care insurance, this benefit is extremely valuable and important to me! (When pricing civilian health insurance plans, I would easily experience a savings of $400 to $600 per month!). Again, the "magic" year for entitlement to the foregoing benefits is to have a marriage/service overlap of twenty years with the former military member having twenty years or more total military service. In cases where the service member served twenty (20) years of creditable service and the marriage lasted twenty (20) years, but the period of the marriage overlapped the period of service by only fifteen (15) years, the former spouse is entitled to full military medical benefits ONLY for a transitional period of one year following the divorce. After this year of coverage, the former spouse may purchase a Department of Defense negotiated conversion health policy, but there would be premiums for the former spouse to pay. Full coverage also requires that the former spouse does not remarry nor enroll in an employer-sponsored health insurance plan.
Former spouses who are neither 20/20/20 nor 20/20/15 former spouses are not entitled to military health benefits after a divorce. So, in the event a military marriage is deteriorating and if it appears that a divorce is going to be a reality, there are certain options to be explored. They are as follows:
1. If the marriage and service overlap is very close to the "magic" number of 20/20/20, I would consider actions to "slow down" the divorce process and even ask the Court to sanction a delayed divorce proceeding to allow the former spouse to benefit from the 20/20/20 rule as outlined above. This would be similar to asking the Court to delay proceedings to enable the Wife to have a ten (10) year marriage in order to provide for her to take advantage of certain Social Security benefits available to her for having a marriage of ten (10) years duration.
2. Consider having the divorce proceeding "dismissed" with a subsequent filing of a legal separation proceeding. This option would have to have the understanding and cooperation of the military member with the goal of providing continued military medical benefits to the former spouse who would be "legally separated" but still "married to" the military member or former military member.
Here are some helpful online resources for people wishing additional information:
EX-POSE is a national volunteer nonprofit organization having a paramount concern for military spouses experiencing separation and/or divorce. E-mail address is–ex-pose@juno.com Website is http://www.ex-pose.org
TRICARE Questions: http://www.tricare.mil
© 2009 – 2018, Ohio Family Law Blog. All rights reserved. This feed is for personal, non-commercial use only. The use of this feed on other websites breaches copyright. If this content is not in your news reader, it makes the page you are viewing an infringement of the copyright.

About The Author: Anne Shale
Anne Shale is of counsel to Dayton, Ohio, law firm, Holzfaster, Cecil, McKnight & Mues. She is a former registered nurse and concentrates her practice in Family Law and Divorce cases.
Military Divorces – Factors To Consider Other Than Military Pensions