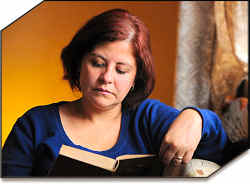 Just as each marriage is unique, so is each divorce. Your reaction to the final legal decree will vary from that of others going through this process. Your feelings will be based on your own special circumstances and will depend upon a number of factors:
How reconciled you are to the divorce.
How much time has passed between the filing of the original papers and the final day.
How much acrimony still exists with your spouse.
How much rebuilding of your own life you have already done.
Divorce Day can bring about a myriad of feelings, ranging from extreme sadness to exuberant joy to calm indifference. By knowing yourself and your own feelings about your situation, you can predict, to some degree, how you will feel.
Here are some tips for preparing for your day in court:
Make a trial run the day before so you know how to get there and where to park. This can help with any anxiety you may have about getting lost or finding parking.
Ask your lawyer to explain exactly what will happen on the final day. Will your lawyer be there? Will you have to testify? Will your spouse? Ask any questions you may have. Don't worry if you sound silly. You are not supposed to know all the answers. That's why you hired a lawyer in the first place!
Bring someone – a close friend, a sibling, a parent – someone who is supportive and knows the situation. (But do not bring your children-even your adult children!)
Make sure you eat a good breakfast that day. You don't want to pass out in court! Bring gum or life savers. Our mouth tends to get dry when we are anxious. Also bring a book, knitting, or crossword puzzle, or something else to occupy your brain. You may have to wait a while and having something to distract you can help lessen your anxiety and help the time pass quicker.
Wear something you don't particularly like. This is especially true for women who often report they are surprised to discover they never again want to wear the outfit they wore to court. They think of it as their "divorce outfit" and simply want to throw it out.
Plan something for after court such as going to lunch with some friends. You can always cancel it if you feel like being alone, but it offers a "cushion" or "safety net."
Plan something social for your first weekend as a single person.
Plan a divorce ritual. Anything goes, but do something! This isn't necessarily a celebration (although it can be!) but rather a way to mark a significant event in your life.A word about your kids – They need not be aware of the actual day of the divorce. It will only fill them with anxiety and trepidation. For children, the divorce begins the day one parent moves out. The rest of the stuff is legal, grown-up stuff. Let your children have an ordinary day and go about their plans as scheduled.Finally, prepare for your day in court with courage and dignity. A positive attitude will make this experience easier and help you stay focused on the process as it unfolds.


©2010. Donna F. Ferber, LPC, LADC, is a licensed psychotherapist in Connecticut. Her newest book is available at bookstores everywhere or at Amazon.com. This article is from her first book, From Ex-Wife to Exceptional Life: A Woman's Journey through Divorce, which won an Honorable Mention Award by the Independent Publishers Association. To read more about the author and her work, please visit www.donnaferber.com
© 2010 – 2018, Ohio Family Law Blog. All rights reserved. This feed is for personal, non-commercial use only. The use of this feed on other websites breaches copyright. If this content is not in your news reader, it makes the page you are viewing an infringement of the copyright.

About The Author: Guest Contributor Donna F. Ferber, LPC, LADC
Donna F. Ferber, is a psychotherapist in private practice for over 31 years. She is a licensed professional counselor, a licensed alcohol and drug abuse counselor and an educator. Donna works with individuals and in groups. Her office is in Farmington, Connecticut.
Thoughts about Your Divorce Day