Social Security Annual Earning Statements Eliminated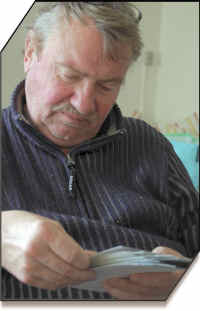 If you look forward to receiving your social security yearly earnings statements in the mail and you had a birthday last summer, you may have wondered why you did not receive your statement.  Effective April 1st of 2011, in a cost cutting move, the Social Security Administration ceased mailing the yearly statements.  The elimination of the
statements, mailed to 150 million people a year, will save $70 million a year.  However, this savings also comes with a cost.
What are the costs with eliminating annual social security earning statements?
These annual earnings statements are an invaluable tool that helps millions of Americans plan for their retirement. These four-page statements, which had been sent to all Americans over age 25,  provide a detailed record of each individual's earnings record, an estimate of their expected retirement benefit, the approximate amount they will receive each month if the worker becomes disabled, and how much a worker's family will receive if the worker dies in the coming year. They also allow workers to check for any errors in their recorded earnings and taxes paid.  Finally, it was a tangible document that gave people confidence in the social security system.  There is no plan in the future to resume paper statements.
The Social Security Administration had hoped to provide the statements online by the end of 2011.  That has not occurred yet. To some, this is insufficient, especially for those who do not have access to computers or computer skills.  The agency's website currently offers a benefits estimator but, unfortunately, the information is limited and does not include all the information that appears in the written statement, such as estimates of disability and survivor's benefits and a worker's complete earnings record.  Click at the link to use the official Social Security estimator.
Senator Ben Cardin of Maryland has urged the SSA commissioner to reverse its decision to suspend providing Americans with complete access to their Social Security earnings statements. He said, "Congress has long recognized the importance of Social Security as one of the pillars of retirement savings. Americans have a right to a complete record of their earnings and other benefits, so they can plan for the future."
Ending the paper statements is part of a government trend to conduct more of its business online.  But during a recent congressional hearing, the Government Accountability Office strongly recommended the Commissioner of the Social Security Administration … take steps to ensure access to the statement for all eligible workers, including those without Internet access …Doing so will assure that the statement remains an important tool for communicating with all workers about the Social Security program. Stay tuned. We will keep you posted about developments.
© 2012, Ohio Family Law Blog. All rights reserved. This feed is for personal, non-commercial use only. The use of this feed on other websites breaches copyright. If this content is not in your news reader, it makes the page you are viewing an infringement of the copyright.

About The Author: Joseph E. Balmer
Joseph Balmer manages the Probate, Trust and Estate Administration department at Dayton, Ohio, law firm, Holzfaster, Cecil, McKnight & Mues, and has been certified by the Ohio State Bar Association as a specialist in Estate Planning, Trust and Probate Law since 2006.
Social Security ALERT: No More Annual Earnings Statements